Hotel nabij De Kuip (4 km)
Bastion Hotel Barendrecht ligt op slechts 10 minuten rijden van stadion De Kuip Rotterdam. Ga je binnenkort naar een voetbalwedstrijd of evenement in De Kuip en op zoek naar een hotel in de buurt? Bastion Hotel Barendrecht biedt comfort, gastvrijheid en goede faciliteiten tegen een gunstige prijs. Ons hotel ligt aan de A15 bij Barendrecht, waardoor je makkelijk het hotel en Rotterdam bereikt met de auto. Nog een leuk voordeel, gasten parkeren gratis bij het hotel. Kom ook naar Bastion Hotel in Barendrecht. Ervaar het gemak van het overnachten bij Bastion Hotels na een event in het Feyenoord Stadion.
De Kuip is makkelijk bereikbaar met ov en auto
Het openbaar vervoer brengt je in 40 minuten bij de Kuip. Een optie? Bushalte Gatwickbaan ligt op 2 min. afstand vanaf het hotel. Neem vanaf daar stadsbus 33 richting CS via Airport. Stap bij bushalte Centraal Station Bus uit en loop naar de tramhalte (3 min. lopen). Neem tram 23 (richting Beverwaard0 en stap uit bij halte Stadion Feyenoord. Vanaf deze halte is het nog 4 min. lopen naar de Kuip. Voor vertrektijden en alternatieven, check de reisplanner.
Met de auto ben je in 10 minuten bij de Kuip.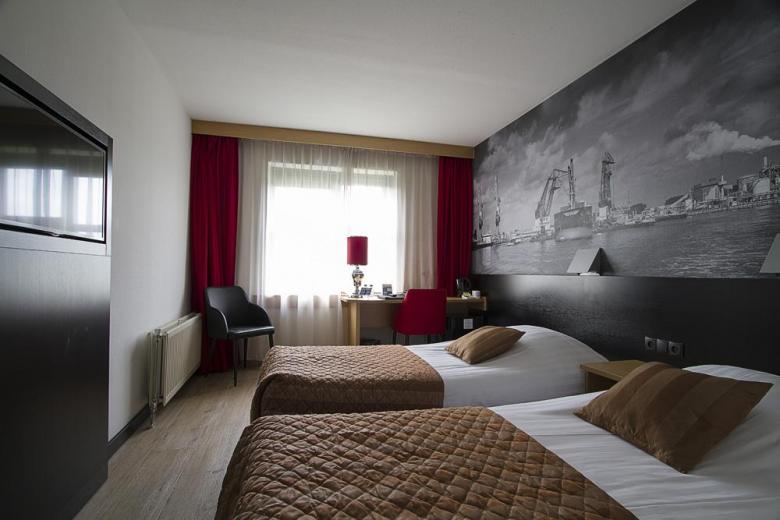 Bastion Hotel Barendrecht - Comfortkamer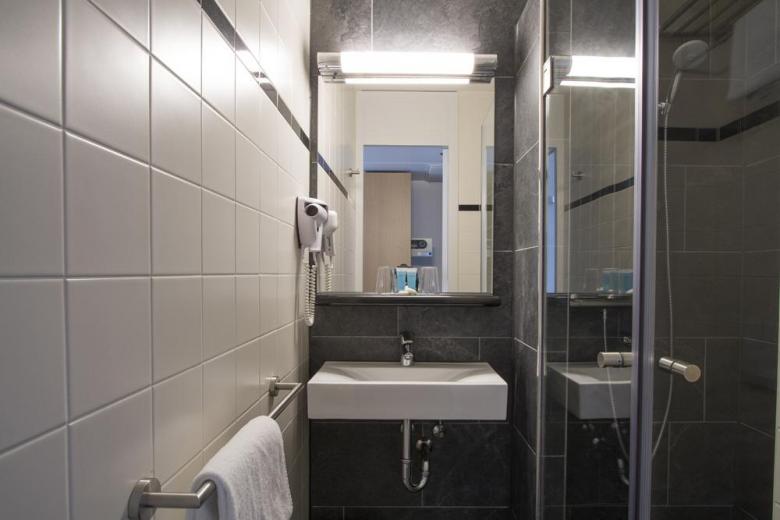 Bastion Hotel Barendrecht - Badkamer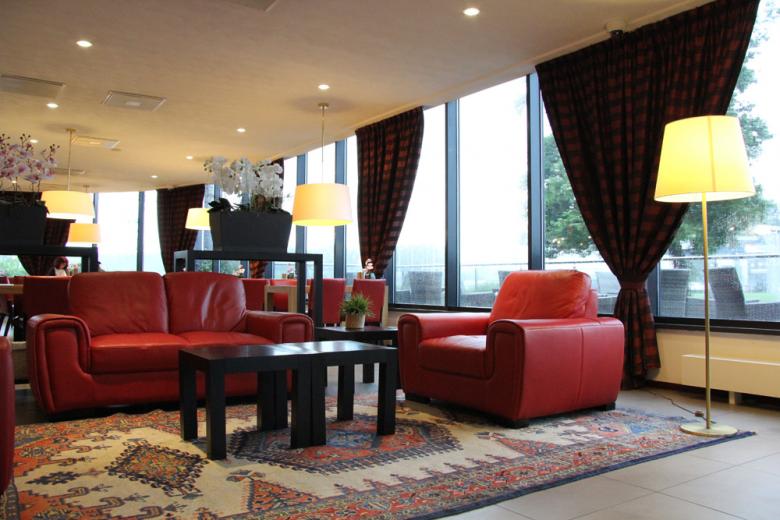 Bastion Hotel Barendrecht - Lounge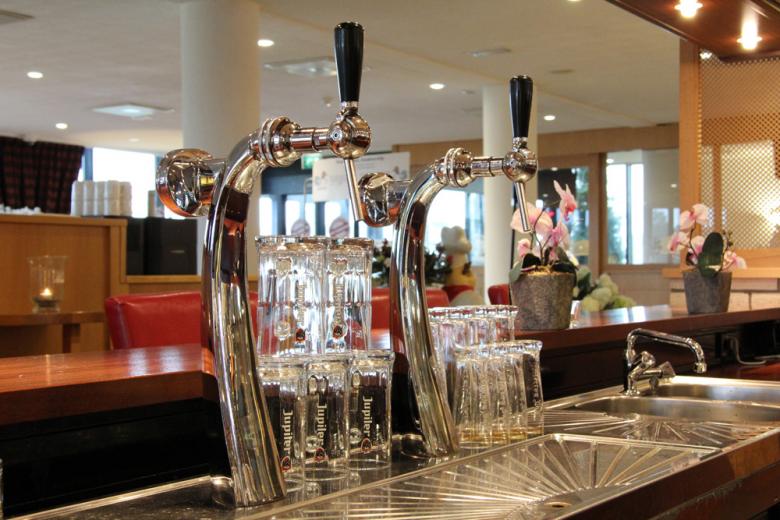 Bastion Hotel Barendrecht - Bar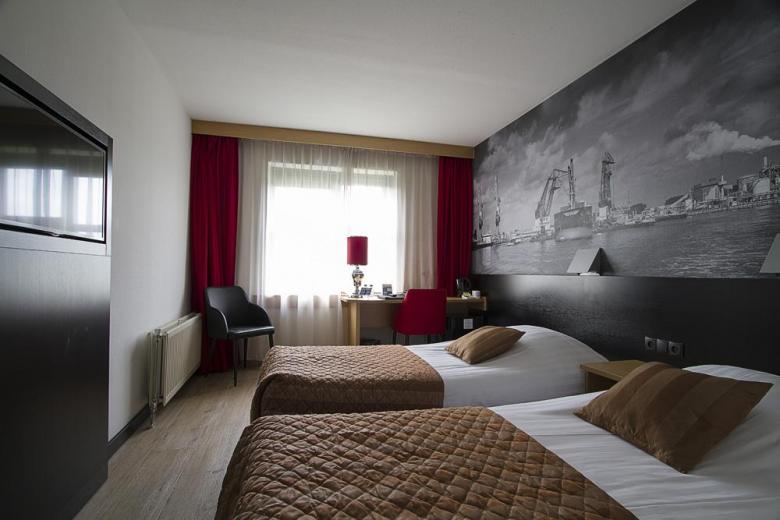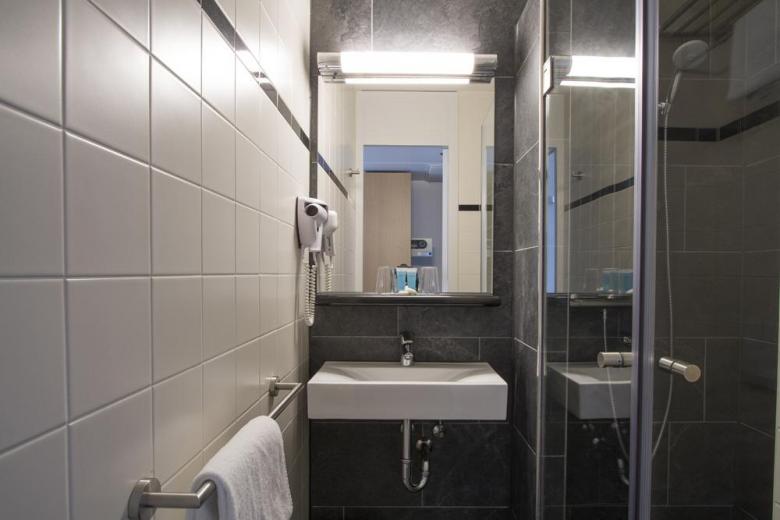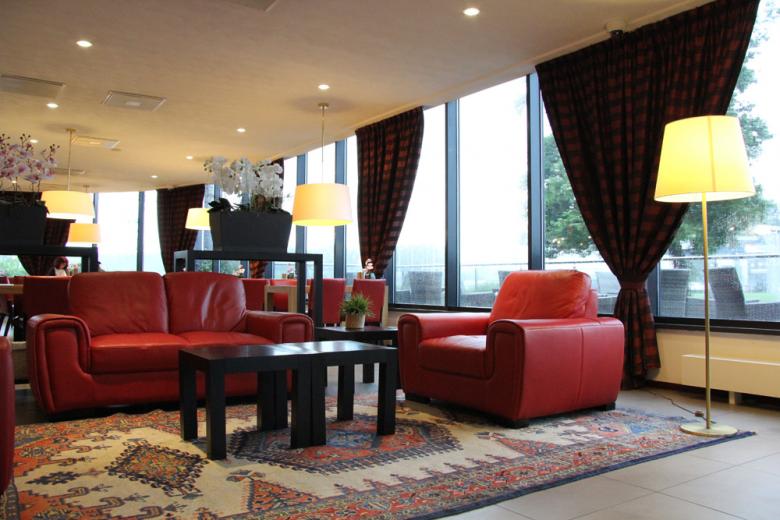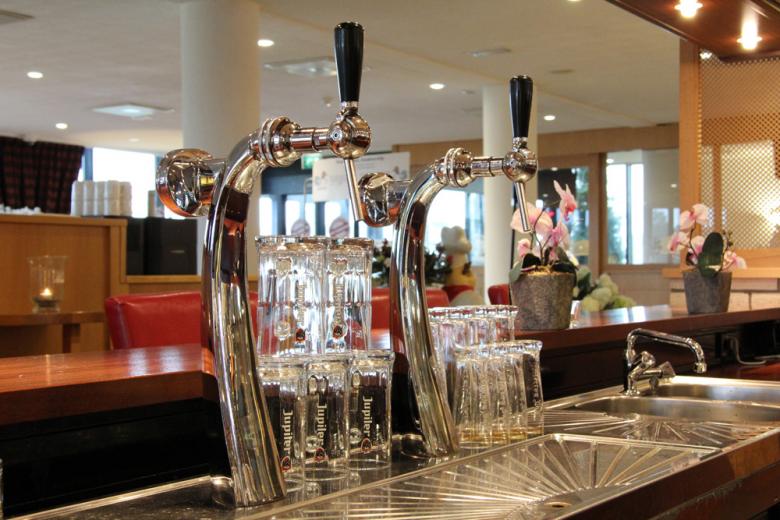 De Kuip: 1 Bastion Hotel(s) found
Waarom Bastion Hotel Barendrecht
Dit driesterrenhotel in Barendrecht telt 80 kamers, waarvan 40 Comfort kamers en 40 Deluxe. Het hotel ligt aan de A15 in Barendrecht. Hierdoor ben je snel in hartje Rotterdam, bij de Kuip of Ahoy. De ligging maakt dit hotel ook zeer populair onder gasten. De hotelkamer is van alle gemakken voorzien, zodat je comfortabel kunt overnachten. Voor een gunstige prijs. Ideaal! En boek je direct via onze website, dan profiteer je gegarandeerd van de laagste prijs.
Perfecte verbinding naar Rotterdam (De Kuip, Ahoy, centrum)
Parkeren bij het hotel is gratis
Gratis WiFi in het gehele hotel
Fitnessfaciliteiten
Gezellige bar en lounge
Over Stadion de Kuip Rotterdam
Een stadion met 51.117 zitplaatsen dat al tachtig jaar gebruikt wordt voor wedstrijden van de Rotterdamse voetbalclub Feijenoord? Precies, De Kuip in Rotterdam. Het stadion is het podium voor wedstrijden van Feijenoord, bekerfinales, evenementen en concerten. Naast dit alles biedt het stadion ook diverse zalen voor zakelijke doeleinden. Daarnaast geeft De Kuip ook diverse rondleidingen. Genoeg te doen en te beleven dus in het stadion van Rotterdam, ook wel Stadion Feijenoord genoemd.
Voor de event agenda of meer informatie over de Kuip, bekijk de officiële website. 
Hotels in de buurt van de Kuip