Zes tips voor huisbeveiliging
Ga je binnenkort een weekendje weg of verblijf je regelmatig in een hotel? Als voorbereiding op hun hotelverblijf pakken veel mensen hun koffer in en leggen netjes hun paspoort klaar. Maar hoe zit het eigenlijk met de huisbeveiliging? Of je nu een weekendje weg gaat, een paar weken of een dag in een hotel verblijft voor een zakenreis, huisbeveiliging is een belangrijk onderdeel van je (vakantie)voorbereiding. Met deze tips laat jij ook jouw huis zorgeloos en beveiligd achter wanneer je van huis gaat.
1. Alarmbeveiliging voor je woning
Alarmbeveiliging wordt steeds populairder. Voorkomen is namelijk beter dan genezen. Met alarmbeveiliging wordt het voor inbrekers een stuk lastiger gemaakt om ongemerkt een huis in te breken. Het alarmsysteem geeft direct een seintje aan de alarmcentrale wanneer er wordt ingebroken. Daarnaast is de kans groot dat het geluid van het alarm inbrekers ook al afschrikt.
2. Slim je huis beveiligen: camerabewaking
Slim jouw huis beveiligen wanneer je weg bent? Met camerabewaking kun je van een afstand zien wat er gebeurd rondom het huis. Je kunt direct een noodnummer bellen wanneer je thuis bent. Ook indien inbrekers zien dat er camerabewaking hangt bij een huis is de kans groot dat zij voor een ander huis kiezen. Ook wanneer er ingebroken is, heeft camerabewaking een zeer nuttige functie. De camerabeelden kunnen ervoor zorgen dat de identiteit van de inbrekers wordt achterhaald. Camerabewaking kan dus ook als bewijsmateriaal dienen.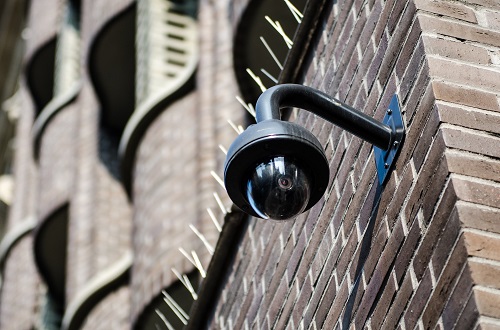 3. Plaats stickers als huisbeveiliging
Is jouw huis al beveiligd met een alarmbeveiliging of camerabewaking? Vaak krijg je stickers bij deze huisbeveilingssystemen. Plaats deze op je ramen of een andere opvallende plek. Inbrekers zullen hierdoor twee keer nadenken voordat zij inbreken.
4. Beter een goede buur dan een verre vriend
Heb je goed contact met de buren? Informeer deze dan wanneer je weg bent en in een hotel verblijft. Zo kunnen zij ook een oogje in het zeil houden.
5. Plaats geen vliegtickets op social media met openbare accounts
Zorg dat je niet exact vermeld tot wanneer je weg bent op sociale media met openbare accounts. Hoe leuk posts ook zijn van bijvoorbeeld vliegtickets. Hierdoor weten ook mensen die je niet kent wanneer jij niet thuis bent.
6. Doe net alsof je thuis bent
Wanneer je in een hotel verblijft en er is niemand thuis, zorg er dan voor dat het lijkt dat je thuis bent. Tijdschakelaars voor de lichten in huis zijn hiervoor een goede oplossing. Regel is goed in, zodat wanneer de avond valt, de lichten aan gaan in jouw huis en zodra het weer licht wordt, ze uit gaan. Het heeft hierdoor een afschrikkend effect voor ongenodigde gasten. Daarnaast bespaar je hierdoor ook nog eens stroom.
Huisbeveiliging is een belangrijk onderdeel van je voorbereiding wanneer je huis verlaat. Met een gedegen huisbeveiliging verblijf je namelijk zorgeloos in een hotel en laat jouw woning onbezorgd achter.
Lowest Price Guarantee
By booking on Bastionhotels.com, we guarantee you the lowest price.
Free parking
Bastion Hotels always provides parking places. Parking is free at almost all of our hotels.
Free WiFi
Free WiFi in all Bastion Hotels, rooms included