Bastion Hotel Bussum Hilversum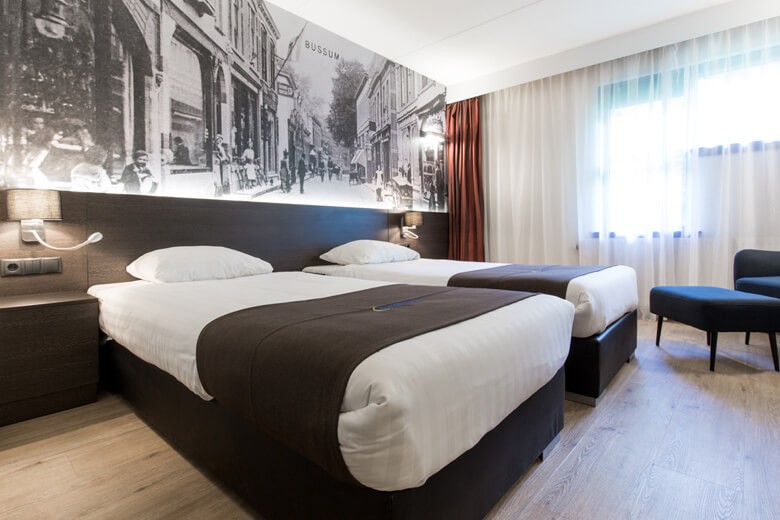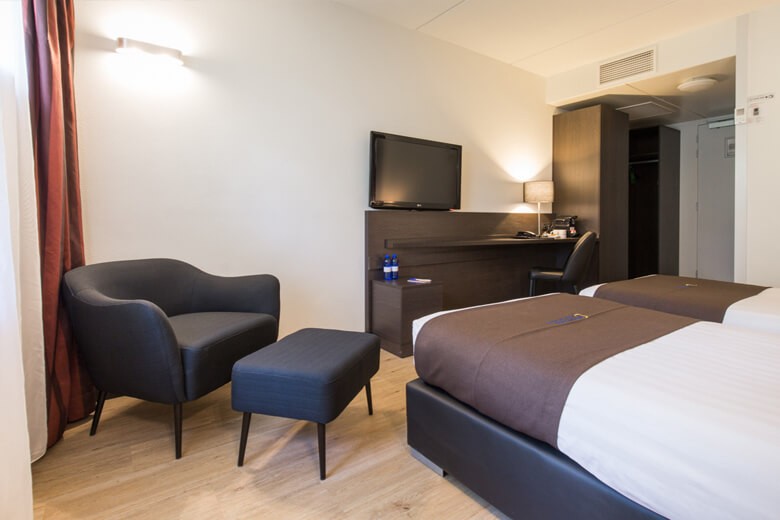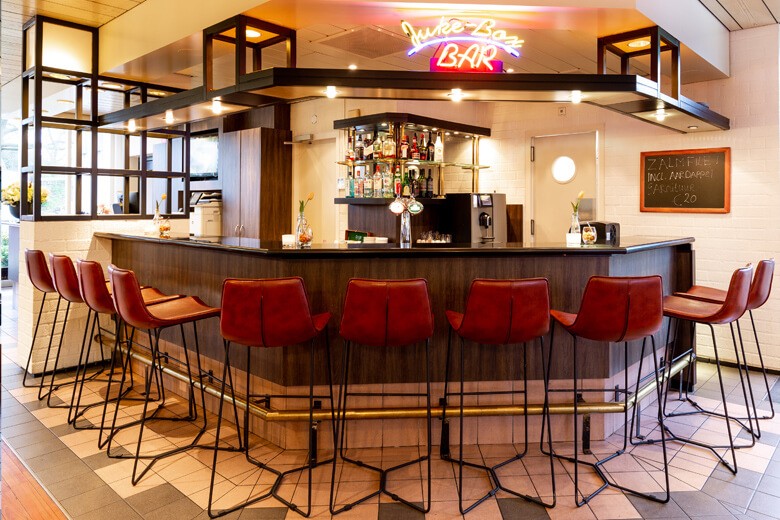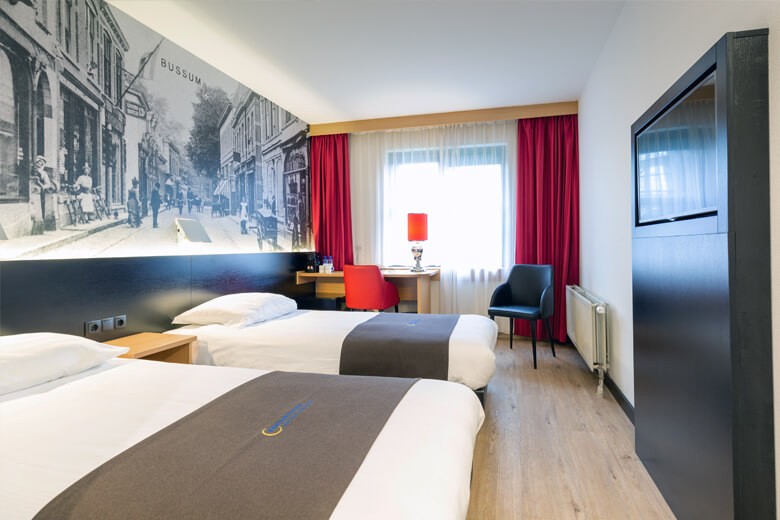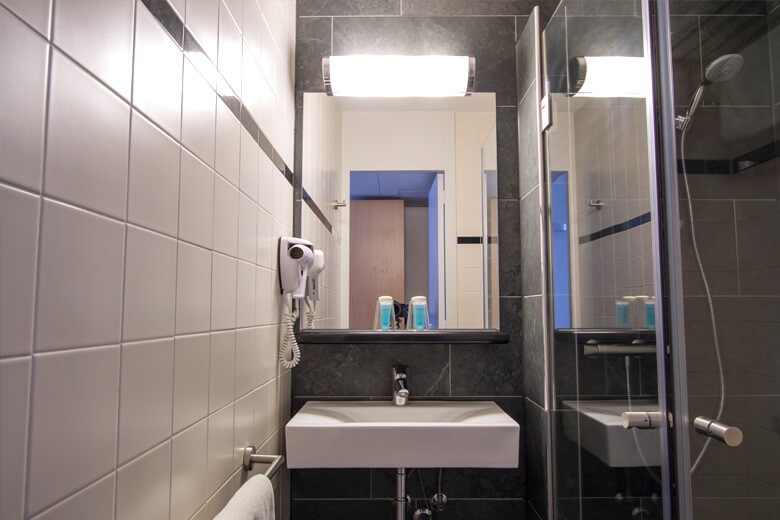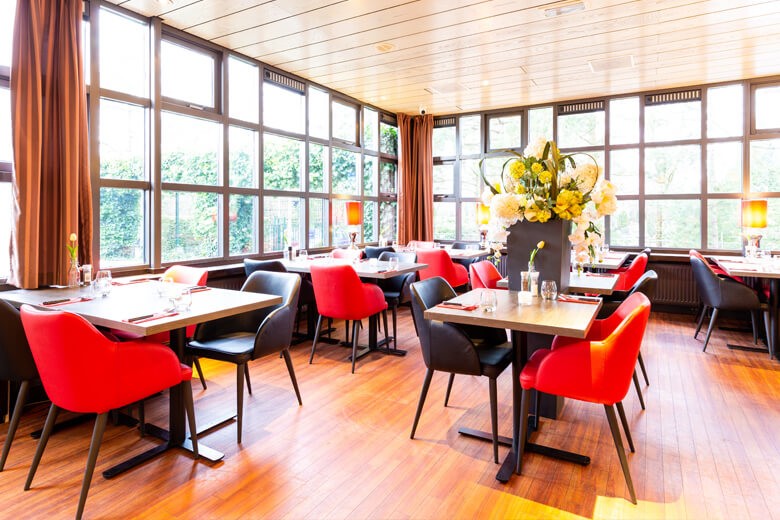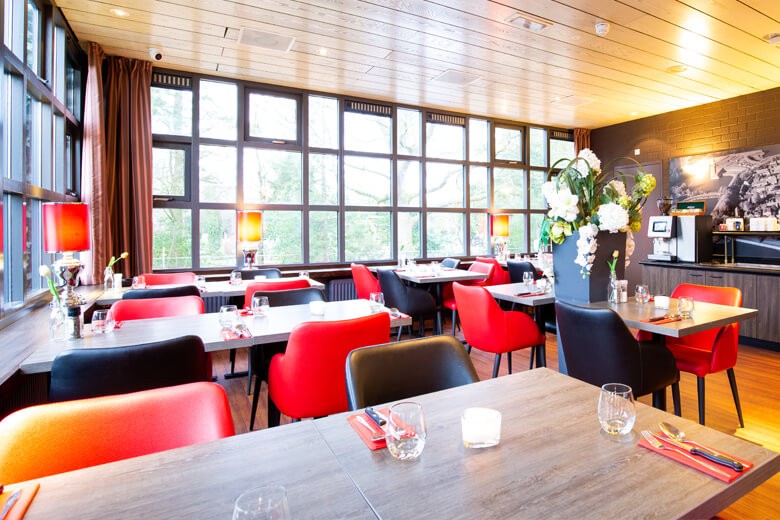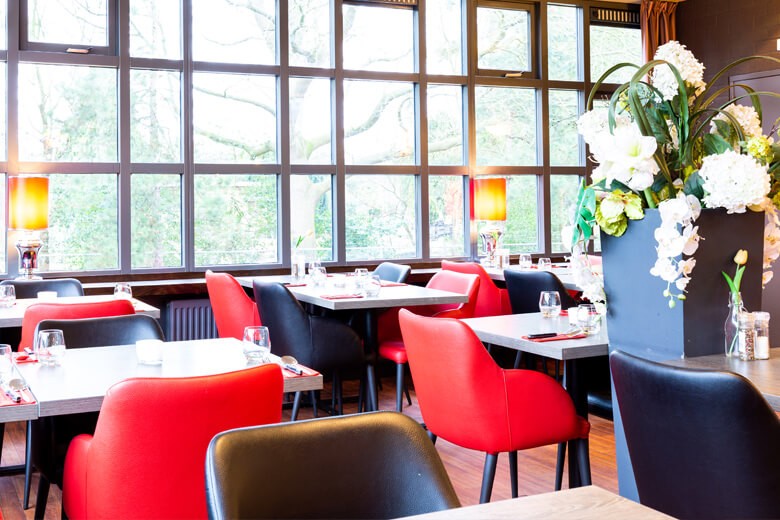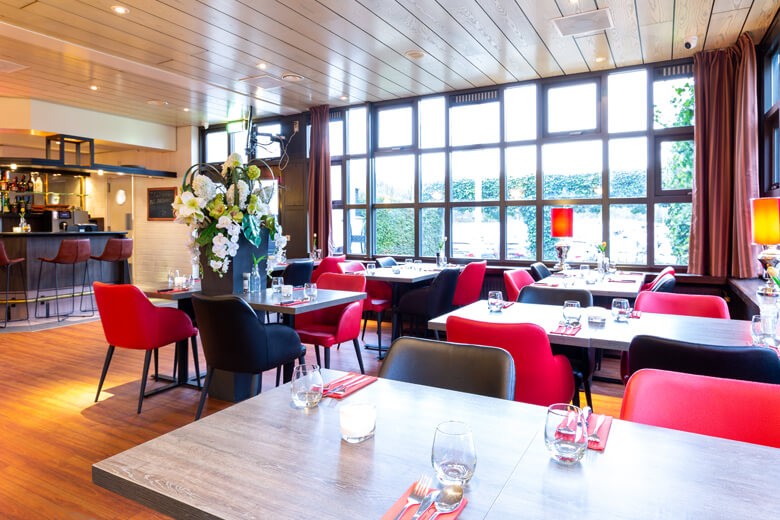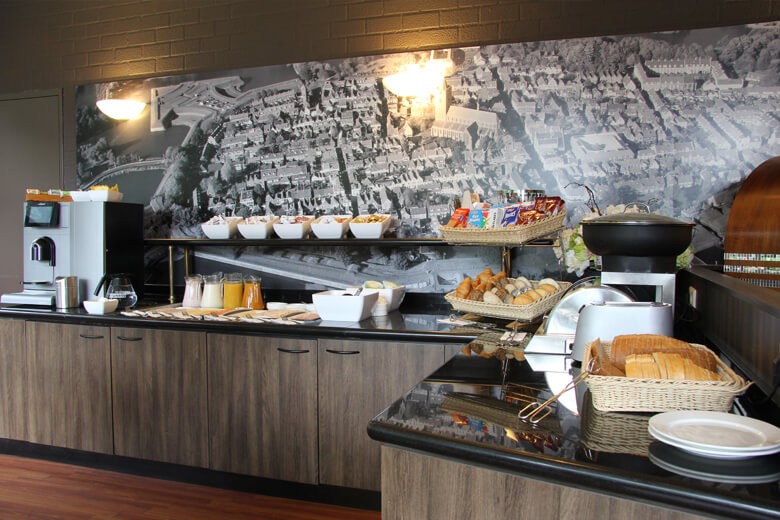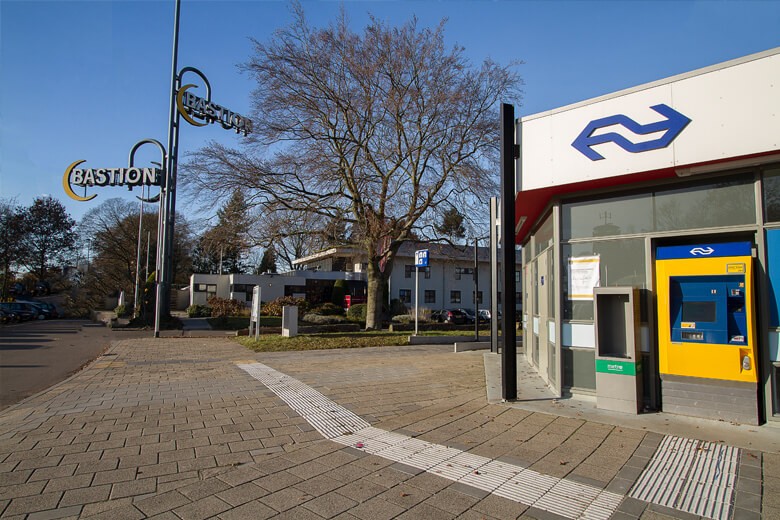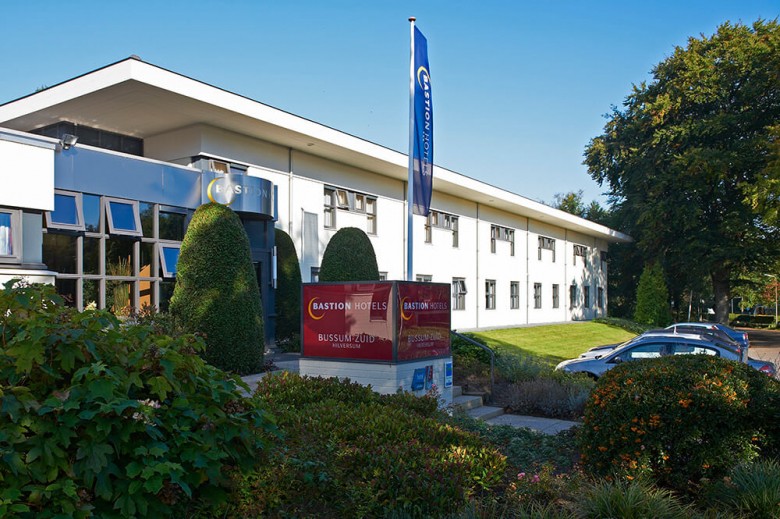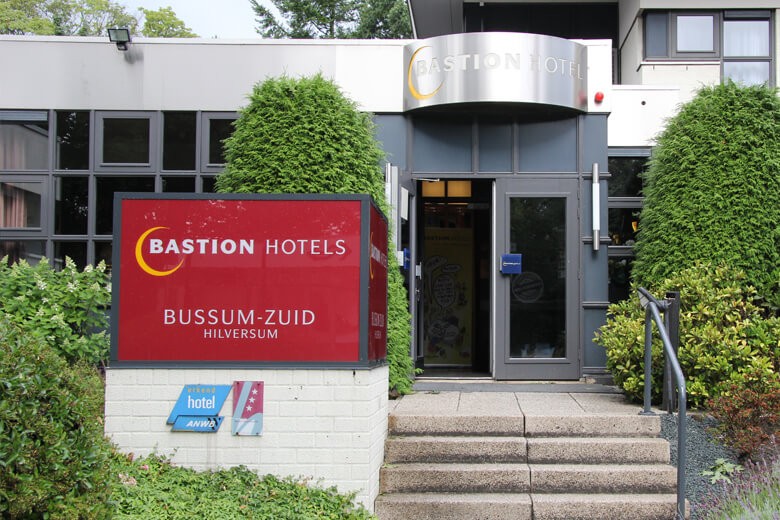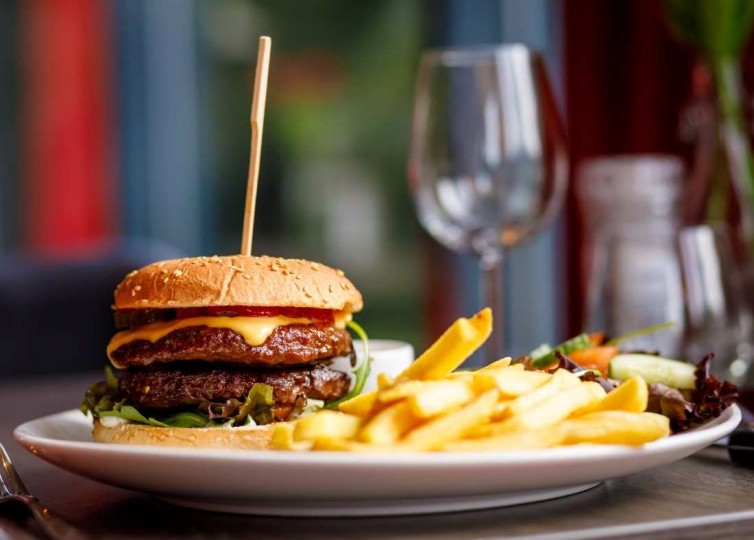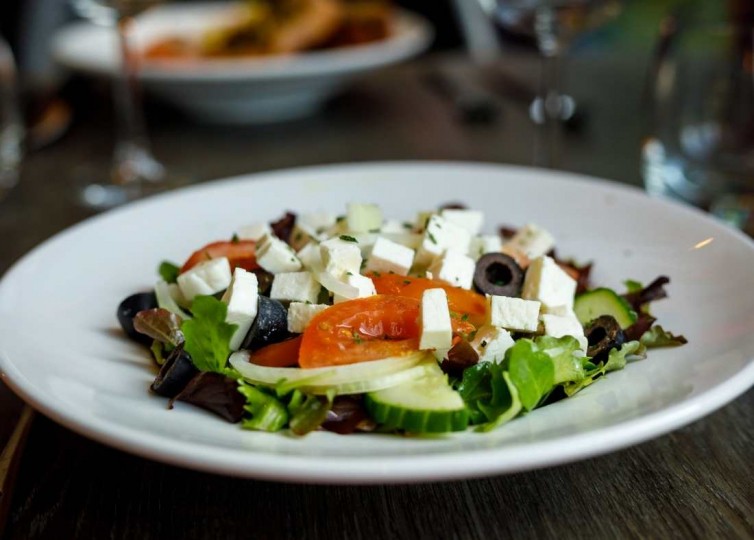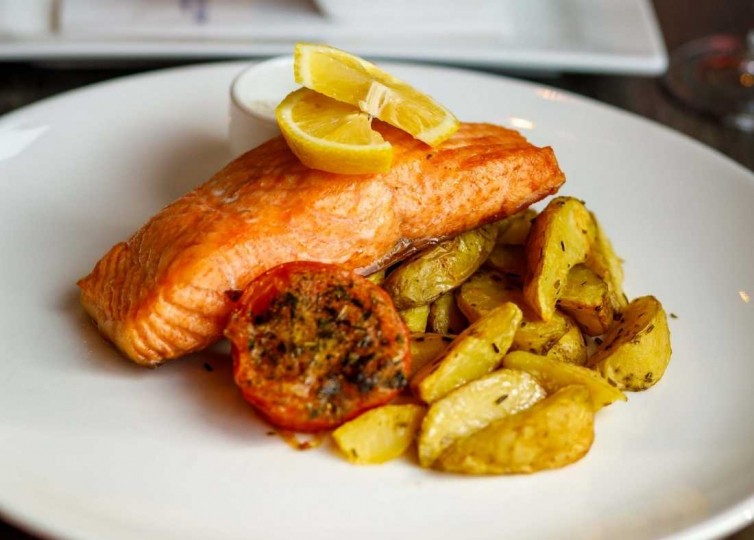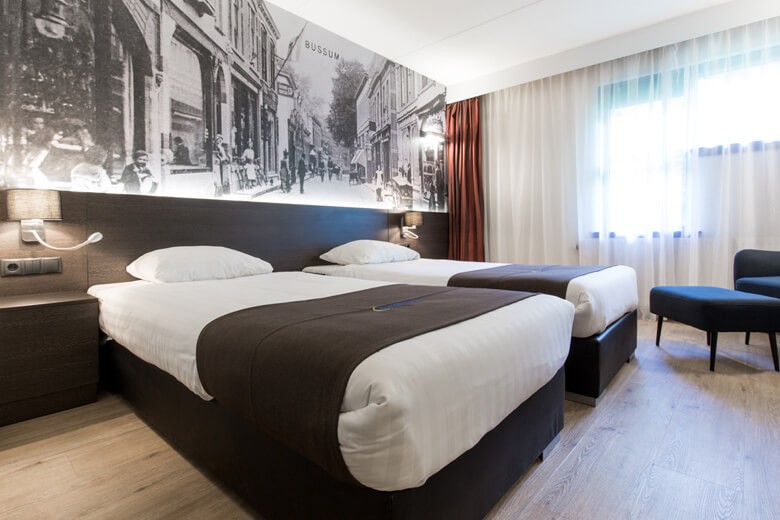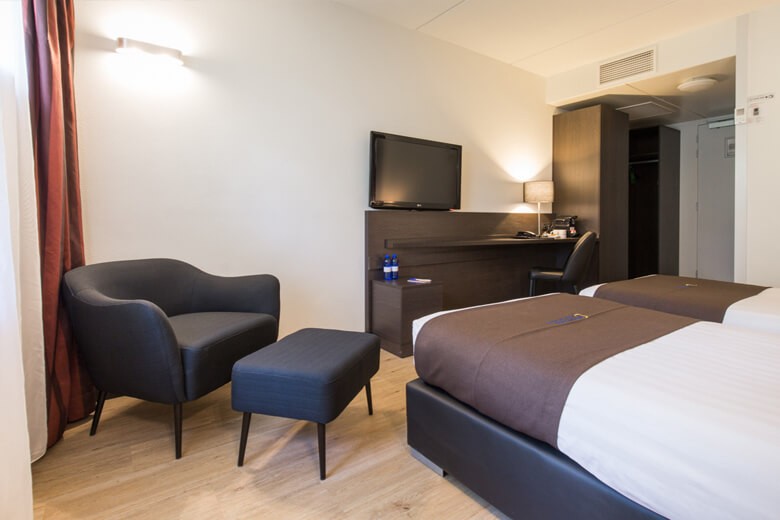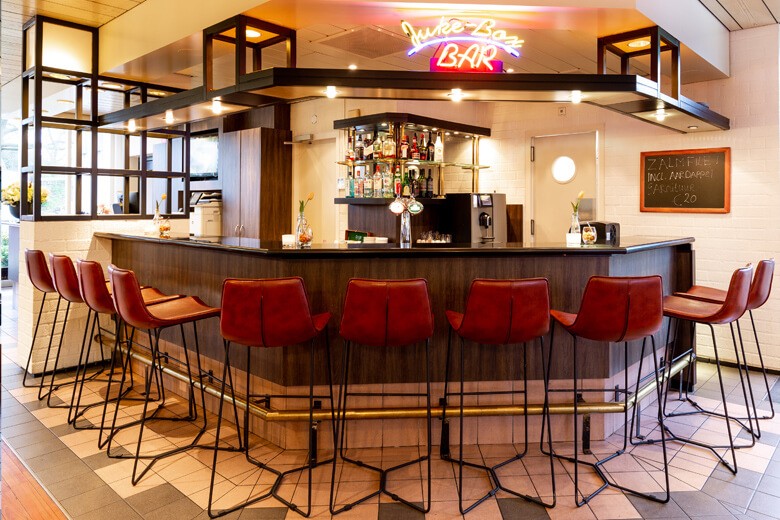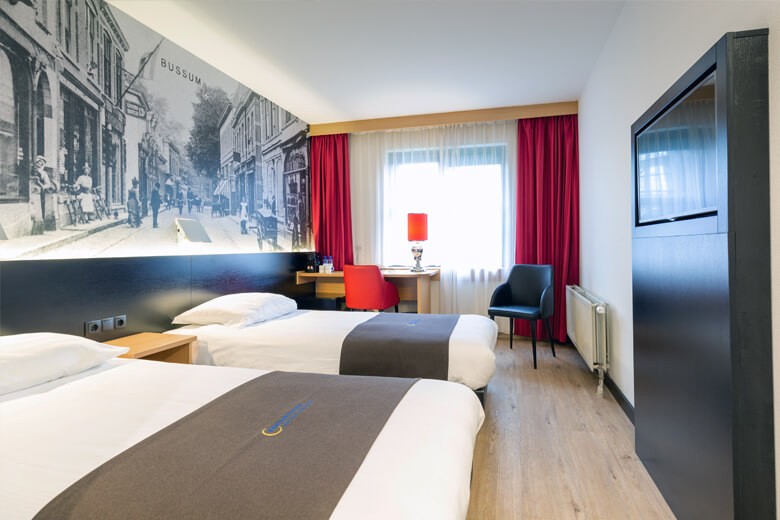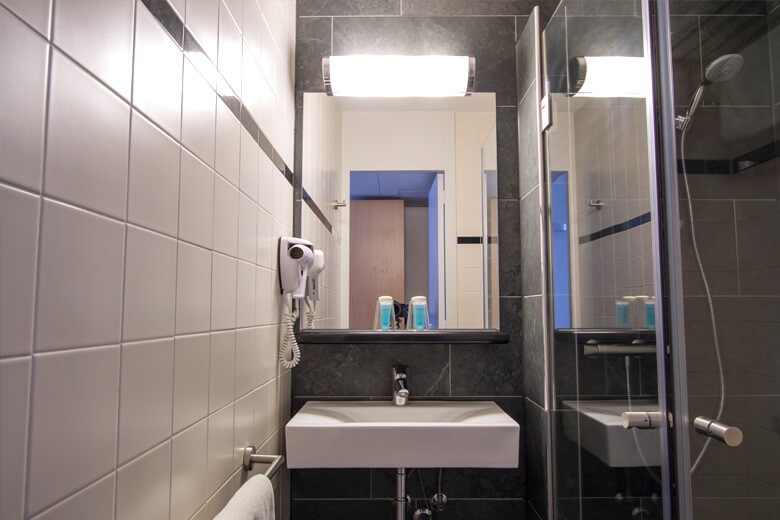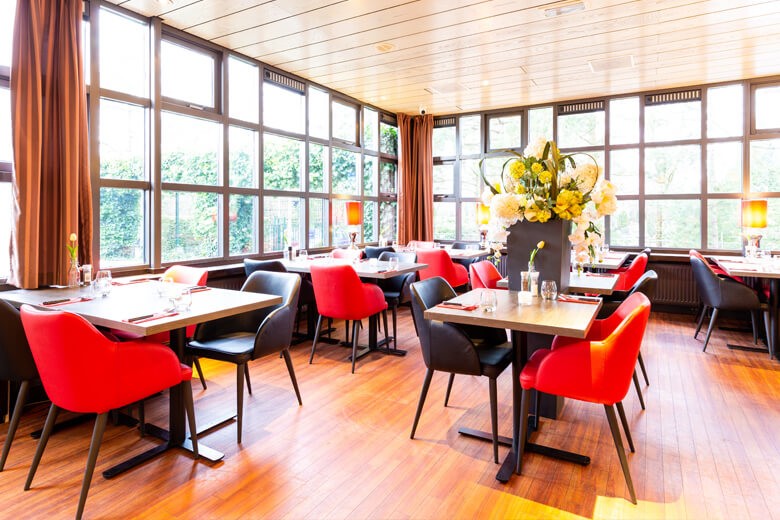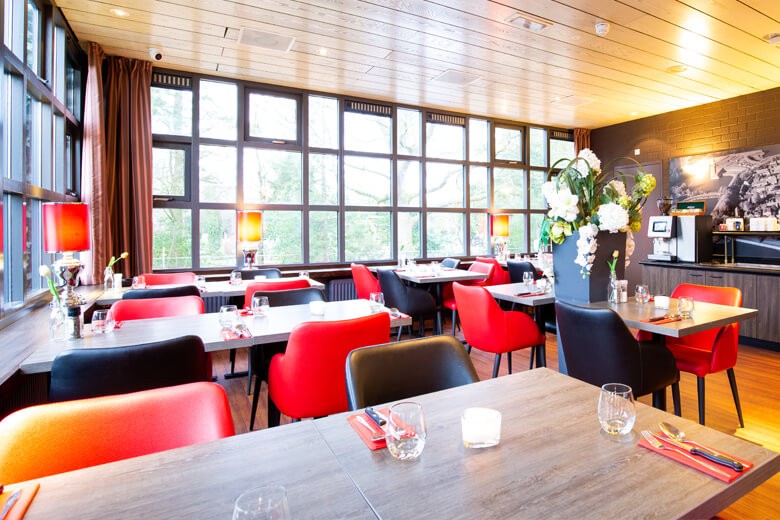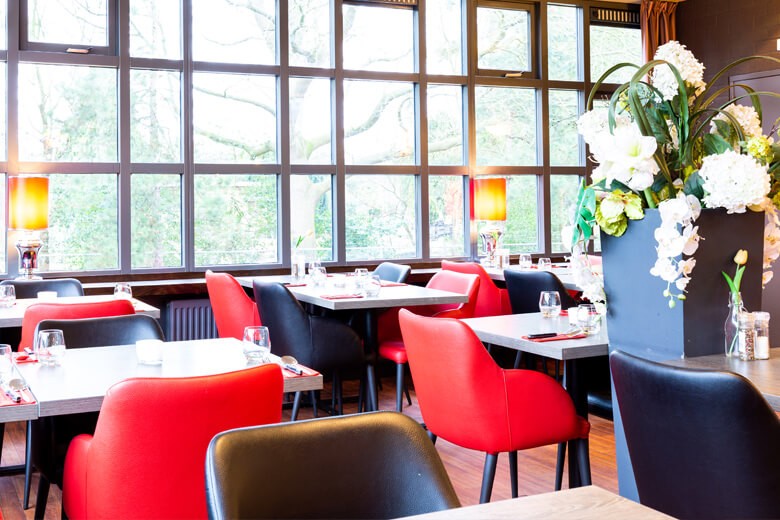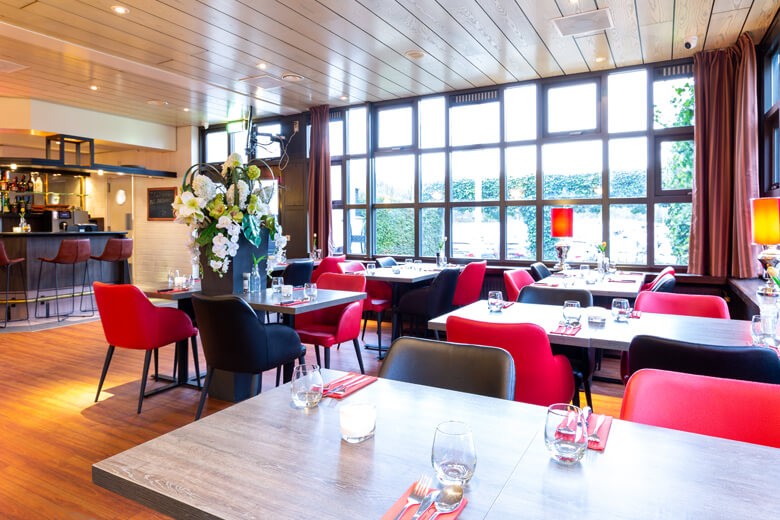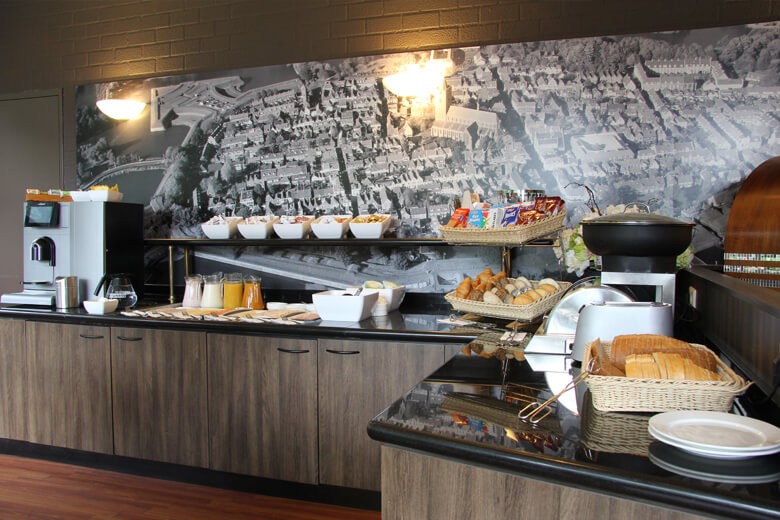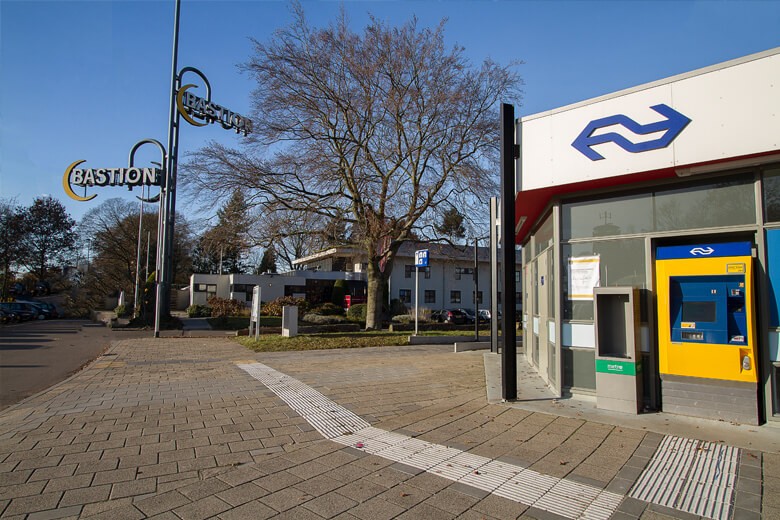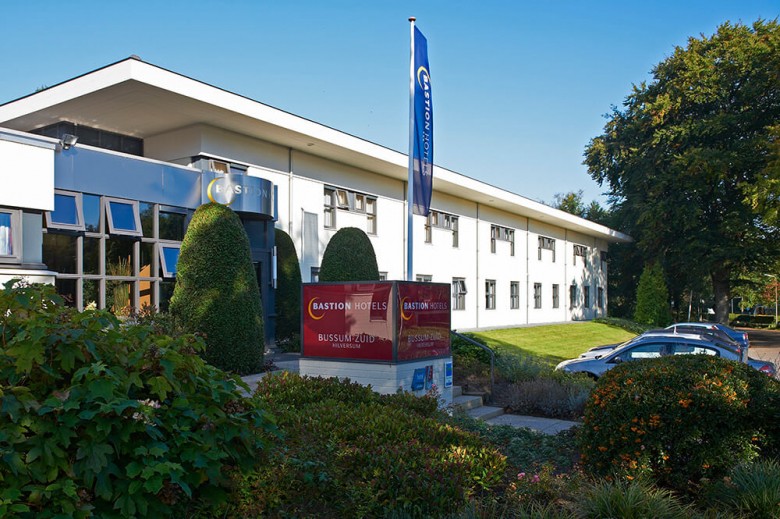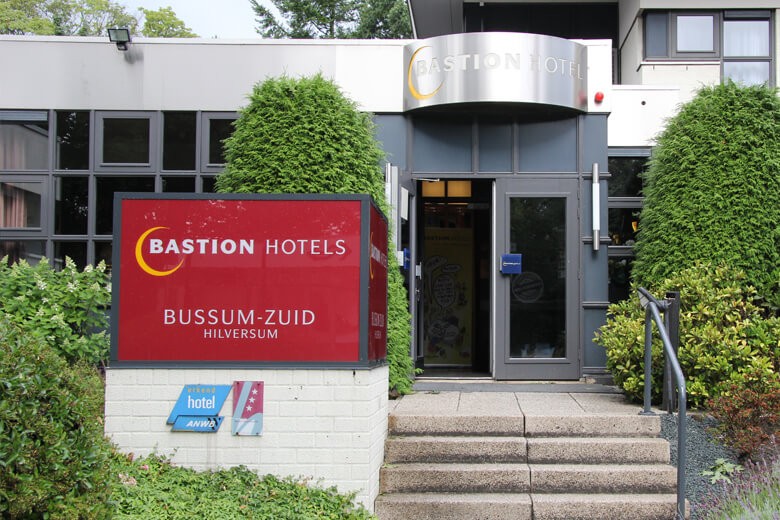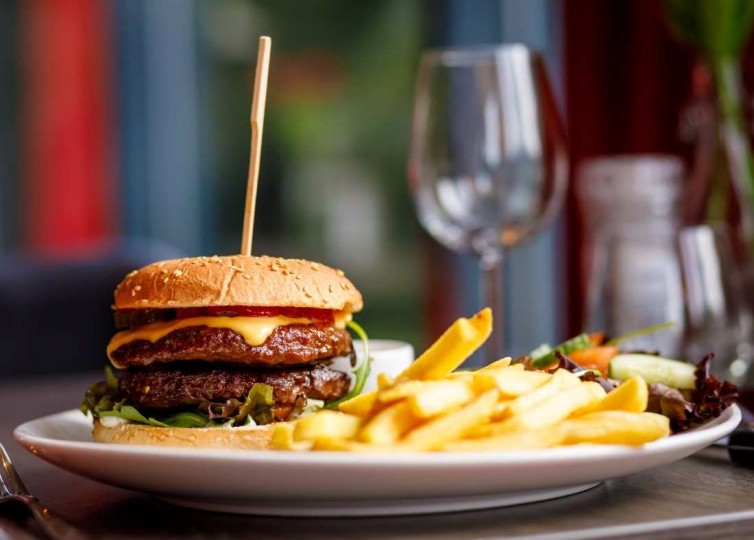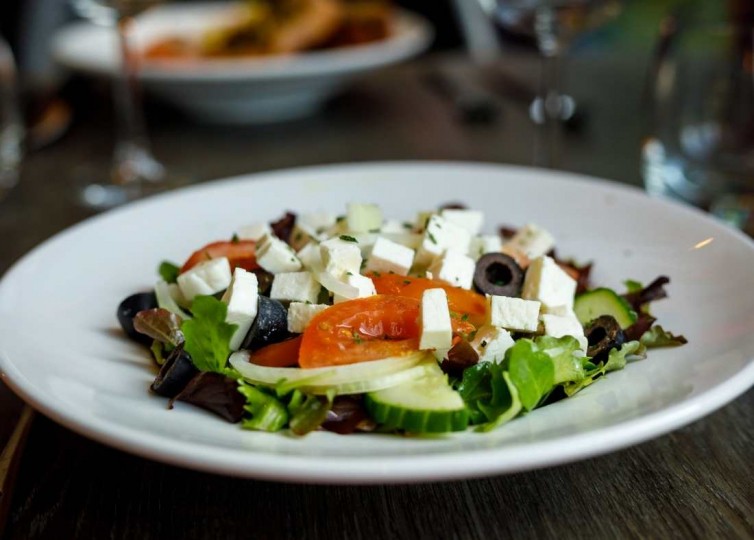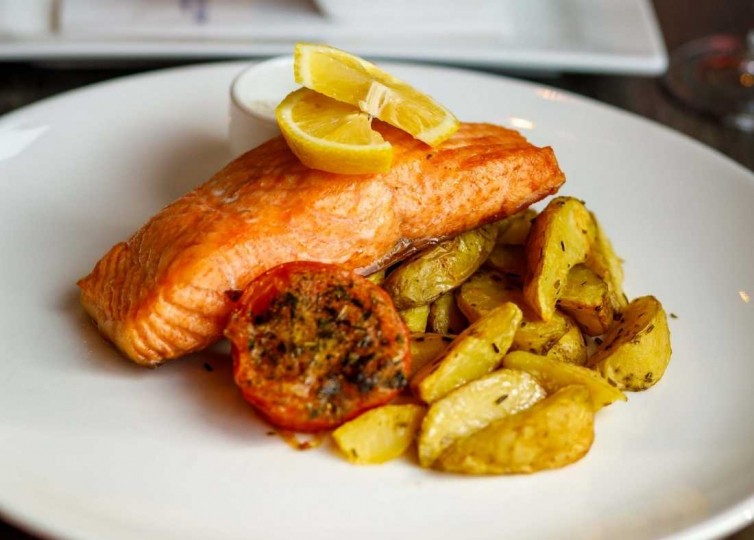 Staying at Hotel Bussum Hilversum
astion Hotel Bussum Hilversum is a 3-star hotel that offers 64 rooms. The hotel is situated north of Hilversum in a woody area and despite the surroundings it is very easy to reach by car. From our hotel, you can easily reach the cities of Hilversum, Utrecht and Amsterdam by both car and public transport. The hotel is conveniently located near Bussum Zuid Station and the N236 and N524 roads. You can reach Hilversum Mediapark within 10 minutes. The perfect and quiet location in Bussum makes this hotel very popular with our guests.
Free Wi-Fi in the entire hotel, including the hotel rooms
Free parking at the hotel
Next to Bussum Zuid station and near Mediapark Hilversum
Easy to reach by car and public transport
Wooded surroundings with possibilities for walking and cycling
Rooms & Availability
Book & Save
Bastionhotels.com
Booking.com
Expedia
HRS
Hotelspecials
Hotels.nl
The starting prices that are compared are the real-time room prices of hotdeals, which Bastion Hotels has issued to its website and partners, for the hotel in question. These prices do not include breakfast and do not include local taxes.
Lower price on another website? Sleep the first night for free!
Comfort room
Size 18 m2 - Airconditioning - Shower - Free Wifi - TV
Two single beds, TV, safe, telephone, fridge, air conditioning, coffee facilities, bathroom with toilet, shower and hairdryer, work desk and free Wi-Fi. Smoking is not permitted.
max. 2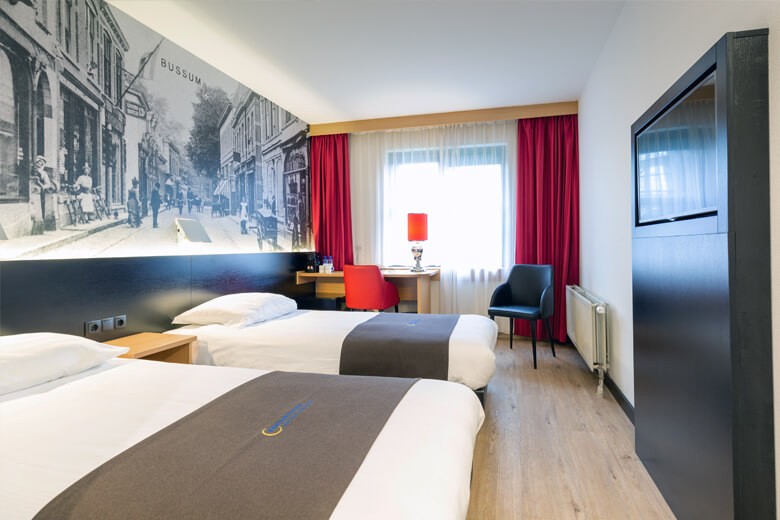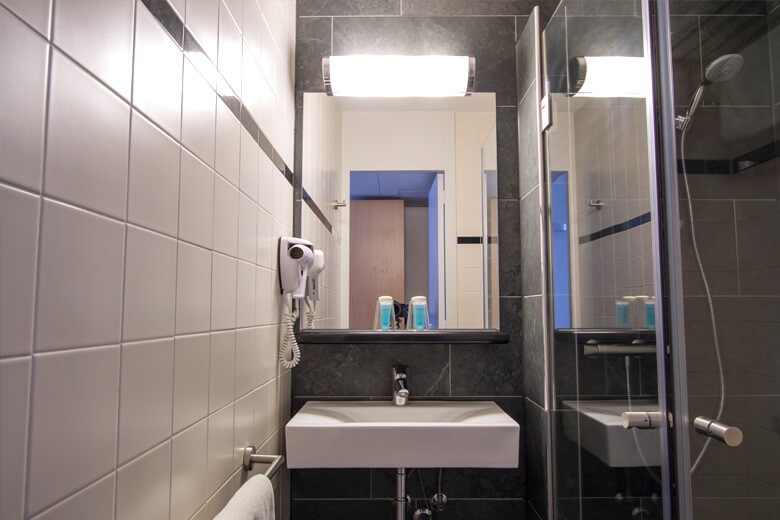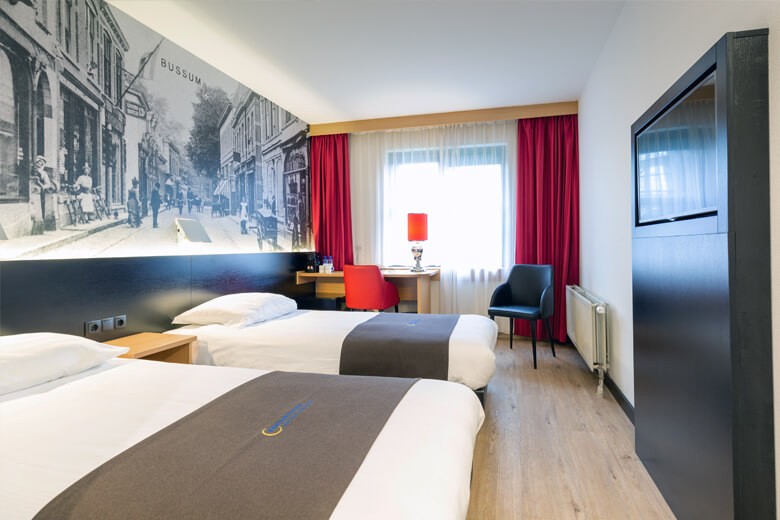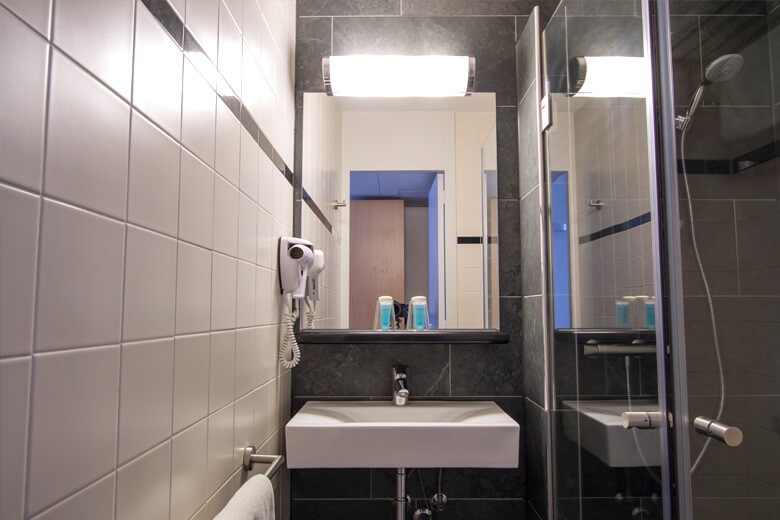 Deluxe room
Size 24 m2 - Airconditioning - Free Wifi - TV - Workplace
Two single beds, TV, safe, telephone, fridge, air conditioning, coffee facilities, bathroom with toilet, shower and hairdryer, work desk and free Wi-Fi. Smoking is not permitted.
max. 2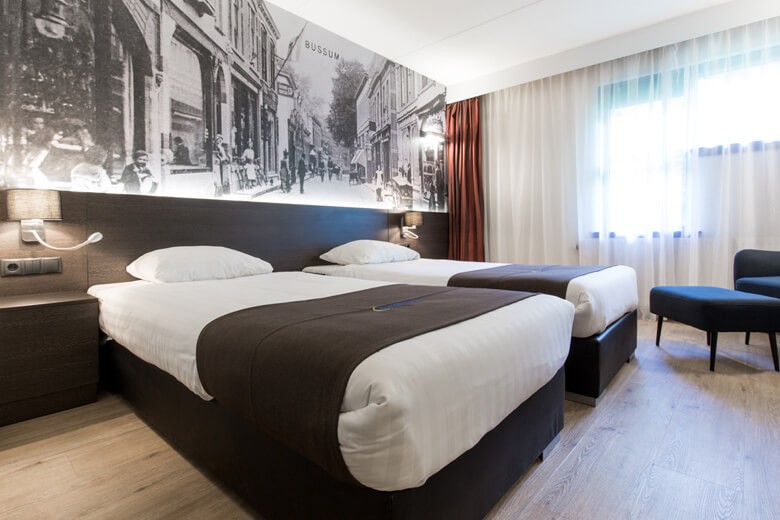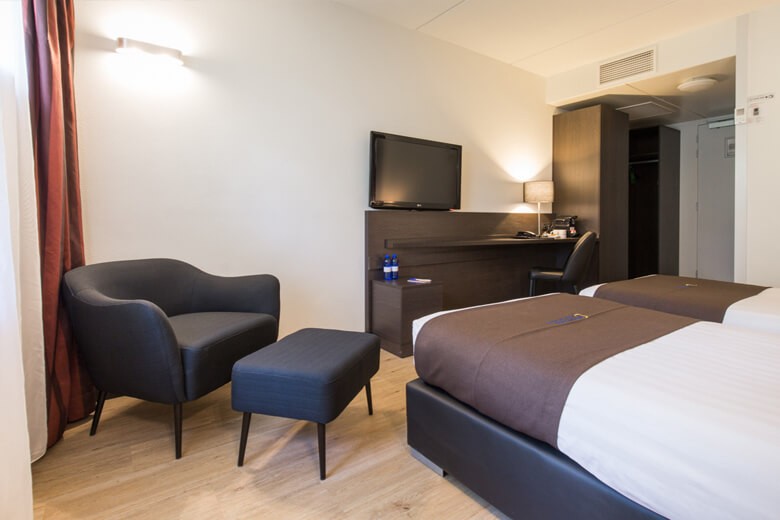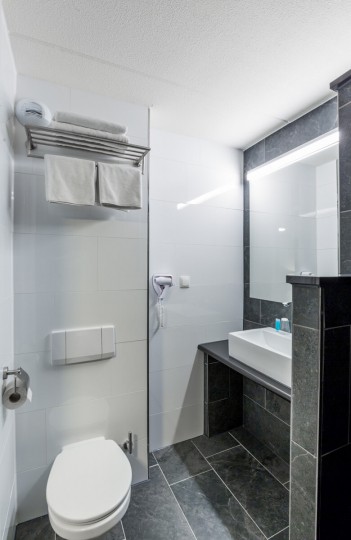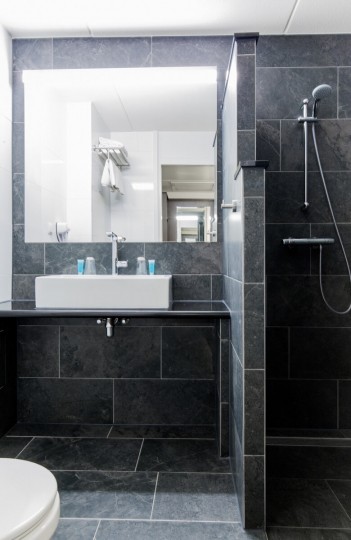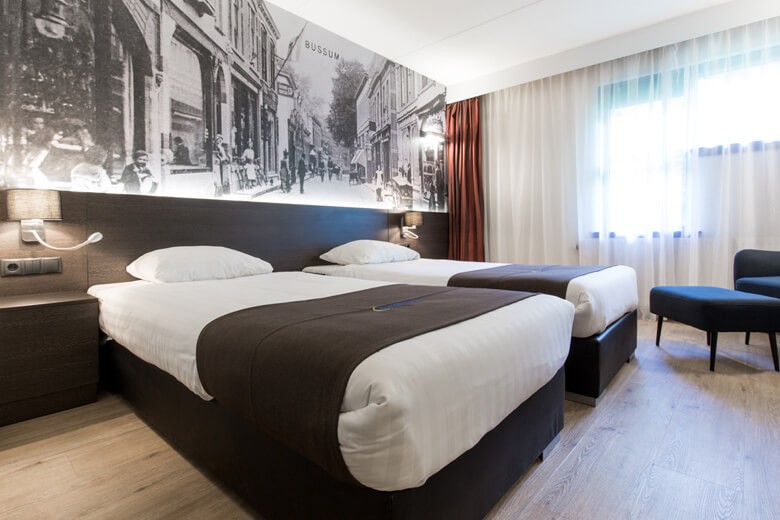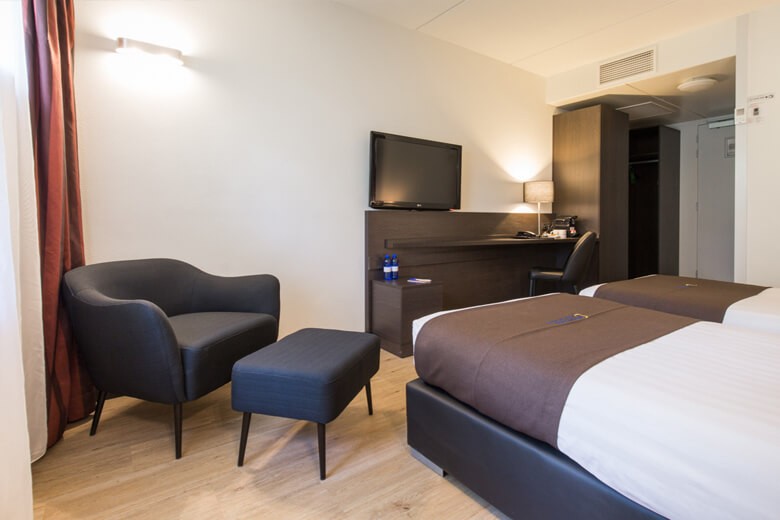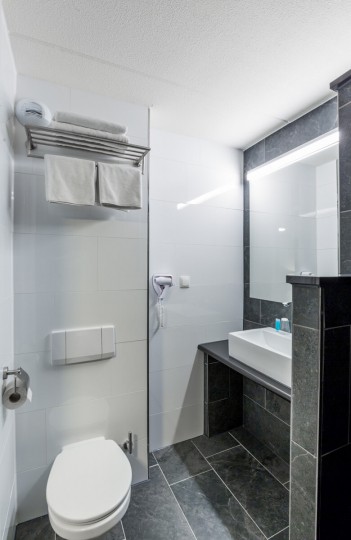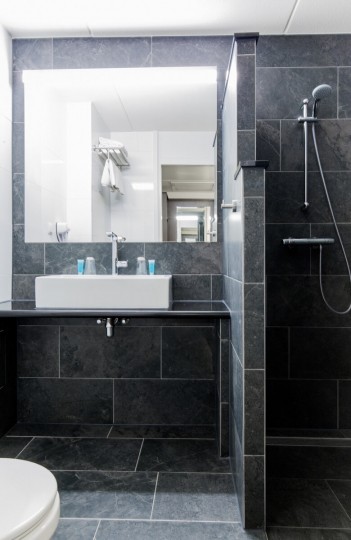 Hotels near Bussum Hilversum
Surroundings of Bussum Hilversum
Questions about Hotel Bussum Hilversum
Reviews Hotel Bussum Hilversum
Location and friendly staff.
I booked a deluxe room to get a bigger desk to work from. However, although it's long, it's not deep enough to work from. The desk in the standard room seems more suitable looking at the photos.Improve the door closing mechanisms in the room. They close very quickly creating a lot of noise. The fridge in the room is nice. Unfortunately, it makes noise during the night. It would be nice to be.l able to switch it off.
quite relaxed environment with qualified staff.
Unfortunately the ventilation system of the room (87) did not work!
Staff was attentive and very responsive.
Food menu could have a little more variety. For 'packaged' food, is a little expensive. Breakfast needs a little more variety. As an example, scrambled eggs should be offered in addition to the hard cooked eggs.
Location was ideal for travelling.
The room smelt strongly of cigarette smoke. We felt light headed
The couple who were working during the evening were very helpful and friendly. Great job!
Fresh cut fruit at breakfast
Friendly and helpful staff.Easy to reach location.Sufficient parking spots.
After I extended my stay, the keycard was deactivated and I had to go back to the reception in order to get it to work again.
the good hotel connection to amsterdam, bussum itself, the hotel simplicity.
The guests schould be informed to be quiet late in the night. The last three days, between 2 and 5 am it was very loud in the room 68.
Staff go out of their way to help and make my long stay more welcoming now (special thanks to Rene and Caroline for their kind help in the last week's stay).
I just wish there was a wider selection of vegetarian food (although when I buy locally, the staff now sometimes prepare it for me on my request - thank you).
The reception staff on arrival where very very helpful and providing gluton free bread was very nice...
Lights in room 1 central one, mood lights are ok once settled but need to see properly ...
Location, staff and rooms.
Breakfast was a bit expensive for what is was.
Staff of the hotel were readily available to meet my wants on demand. I appreciate it!
The bed size. I wish it could be joined together to make it wider.