Cheap hotel Rotterdam
Lookin for a comfortable and affordable hotel in Rotterdam? Bastion Hotels has multiple hotels in Rotterdam and other nearby cities. Our budget hotels are centrally located and offer excellent public transport connections to Rotterdam city centre and Rotterdam The Hague Airport. Among others, you'll find Bastion Hotels in Rotterdam Alexander, Rotterdam South, Barendrecht and Brielle.
The Bastion Hotels in the Rotterdam area are known for its excellent service, comfort and hospitality. The hotels offer several facilities for a good price. We find it important that our guests are able to rest in a comfortable bed after a busy day without paying an absurdly high price. Our hotels are not located in the city centre, but on the city's outskirts. That's why we're able to offer you affordable overnight stays in hotels in Rotterdam. When you book directly via this website, you're sure of the lowest rates thanks to our Lowest Price Guarantee.
Buzzing harbour city
Rotterdam is a unique city in the Netherlands. There's always something to do or see in this buzzing harbour city. Cross the the Erasmus bridge to the Wilhelminapier to check out the impressive skyscrapers. Visit the Markthal and enjoy tasty bites made with fresh ingredients. Discover the animal kingdom in Diergaarde Blijdorp or spend the day shopping in the Koopgoot. In conclusion: Rotterdam has something to offer for everyone! When you're planning on visiting Rotterdam for a city trip, check out Bastion Hotel's affordable rates to spend the night in one of our hotels. With Rotterdam's well-organized public transport, like the RET metro, you'll find yourself in the middle of the city in no-time!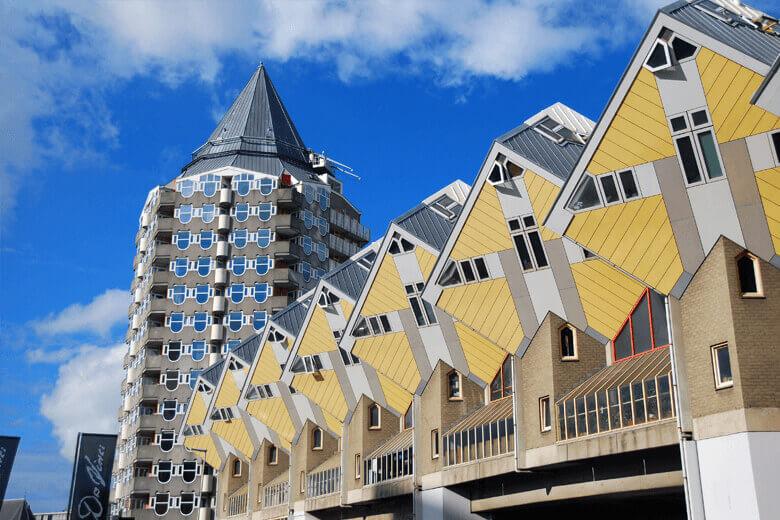 Cube Houses and the Pencil (Blaaktoren)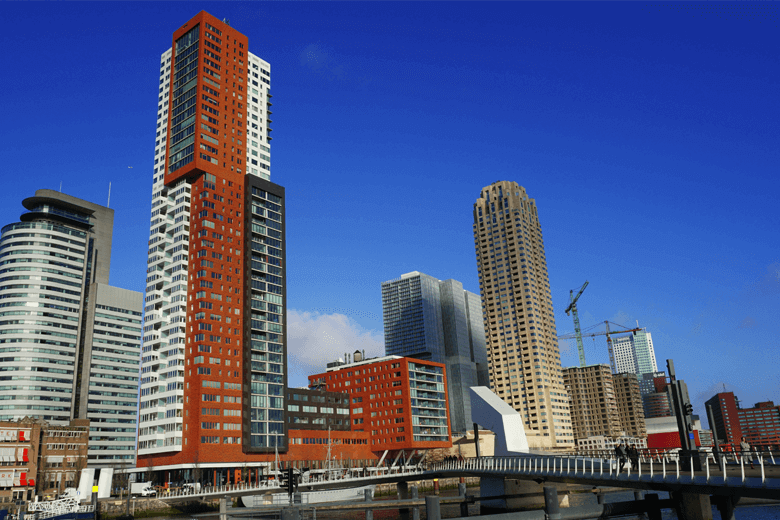 Rotterdam from river the Maas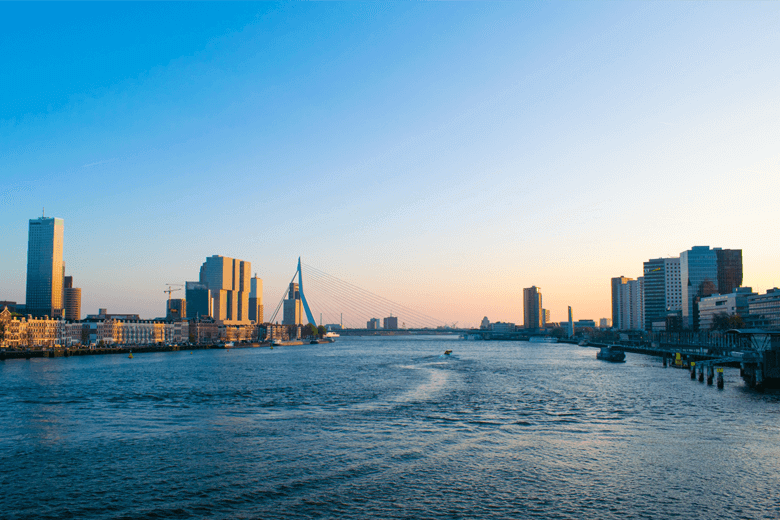 The White House in Rotterdam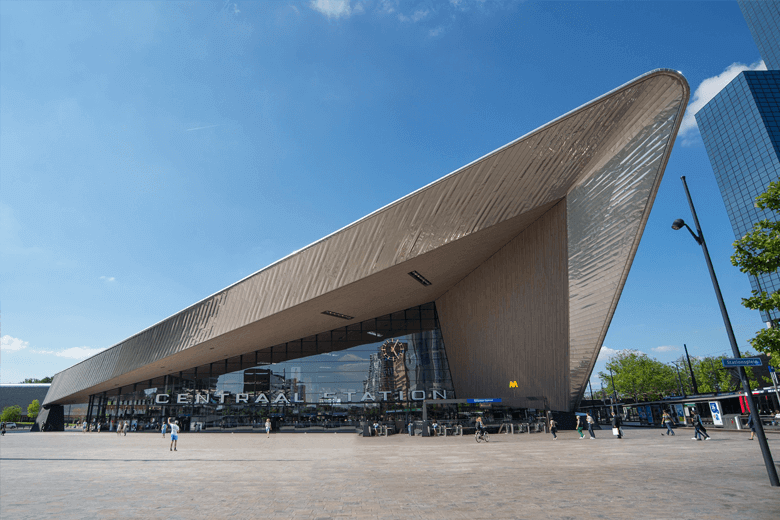 Euromast Rotterdam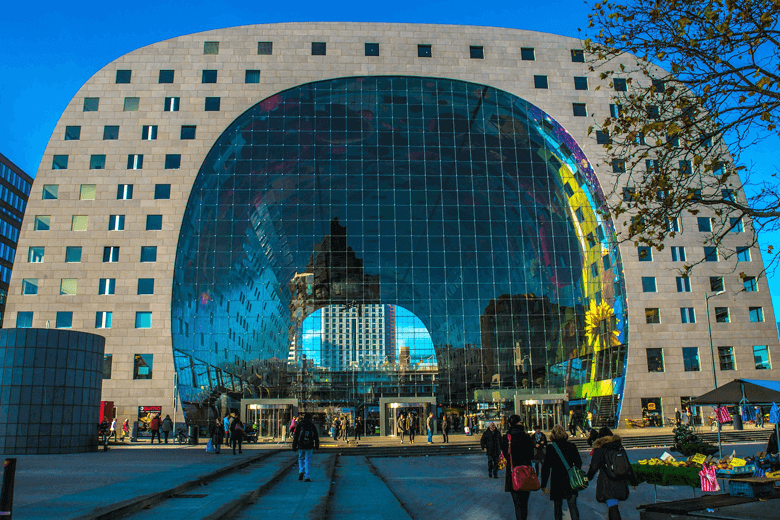 Markthal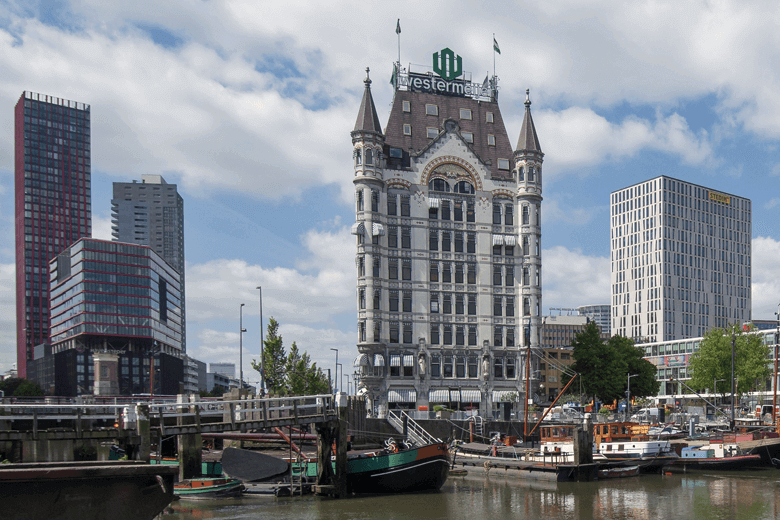 Rotterdam Central Station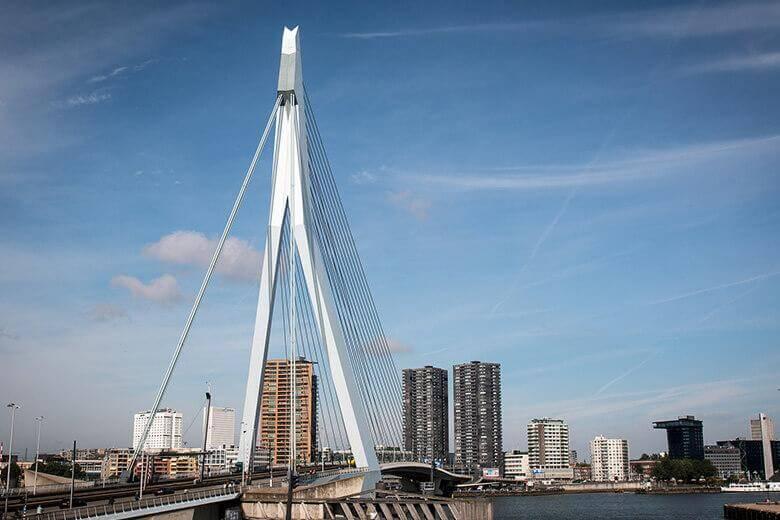 Skycrapers in Rotterdam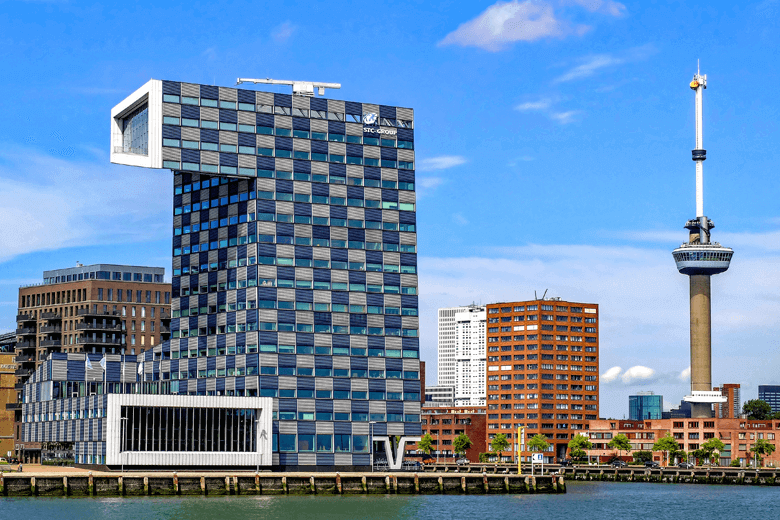 De Euromast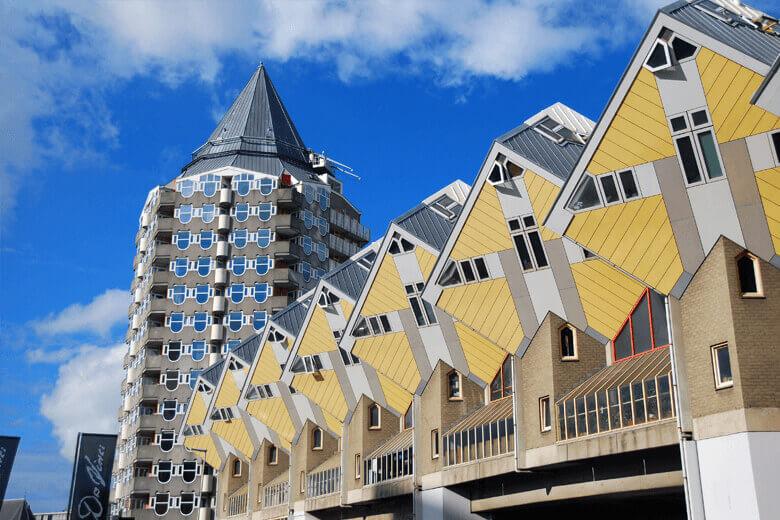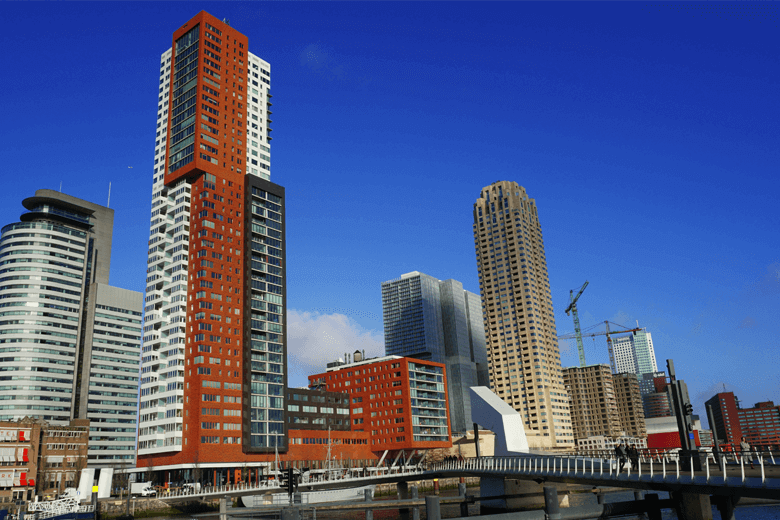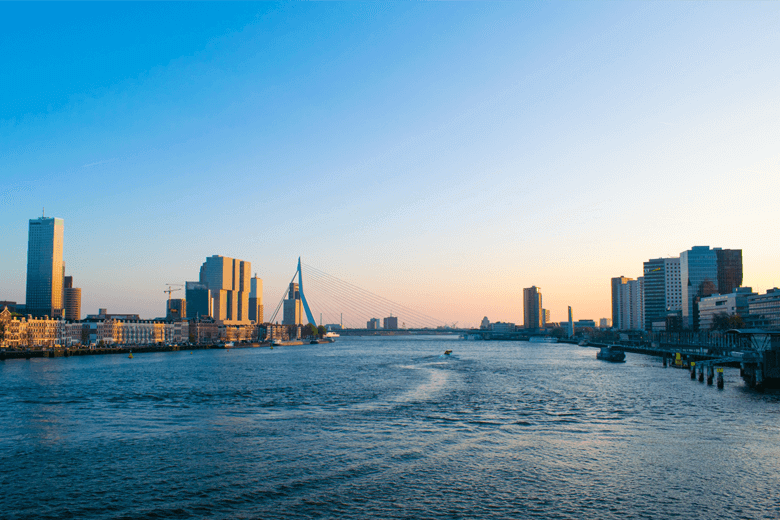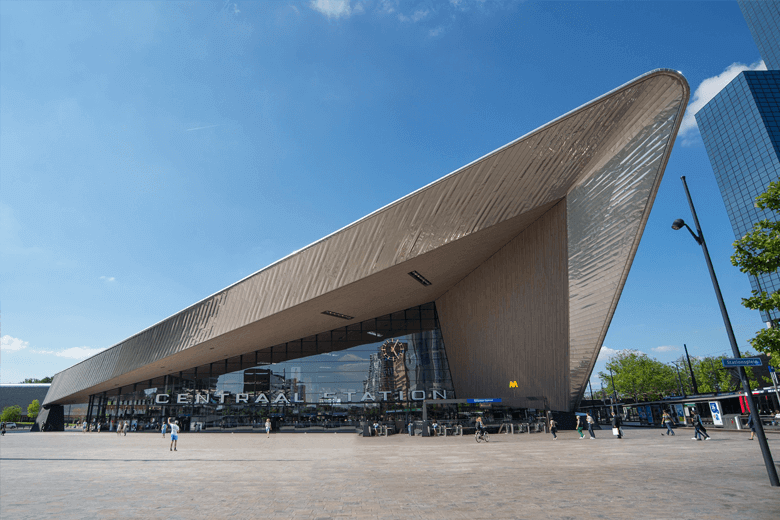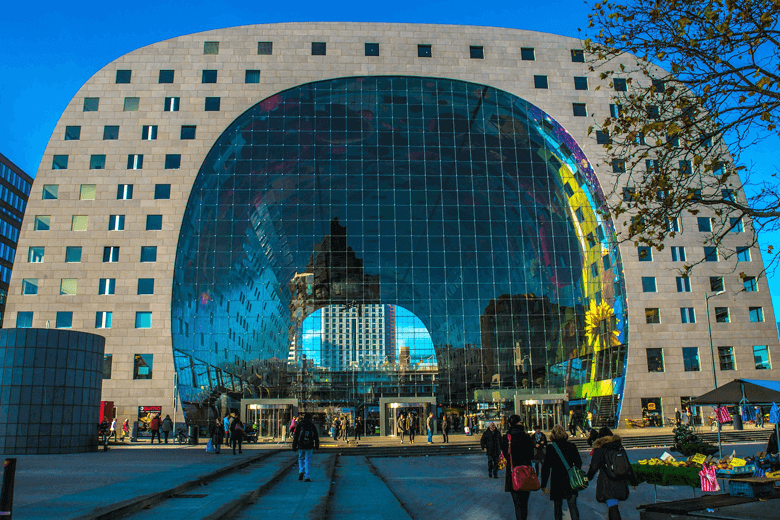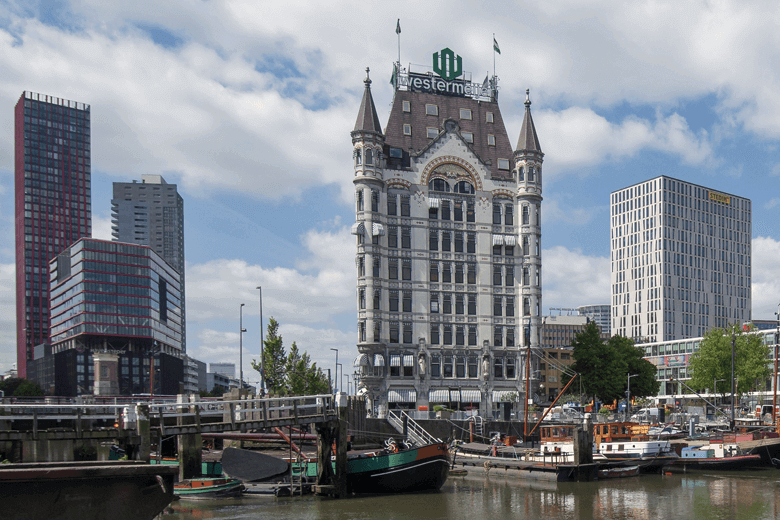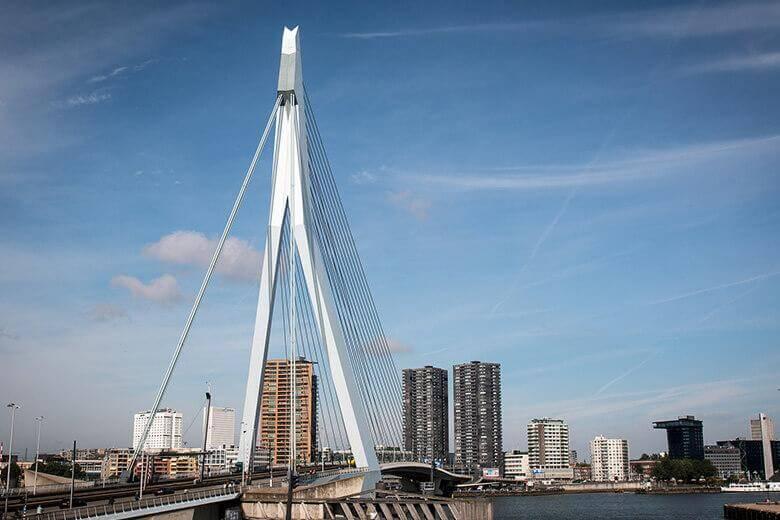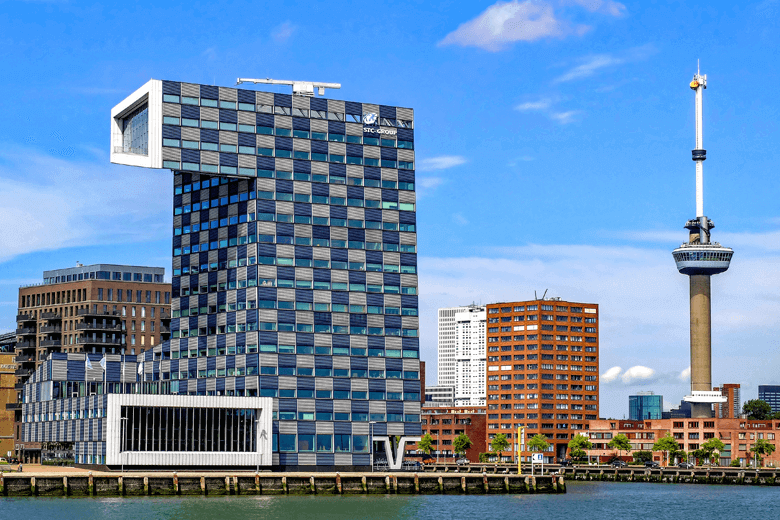 Hotel Rotterdam: 6 Bastion Hotel(s) found
Hotel Rotterdam
Rotterdam is a versatile city with an impressive history. That's exactly why Rotterdam is such an interesting city to visit. Each part of the city offers several tourist attractions that are conveniently located near our hotels.
Are you a big fan of shopping? When staying at Bastion Hotel Rotterdam, you can combine your stay perfectly with an extensive shopping session at the Alexandrium and the city centre of Rotterdam. Alexandrium offers more than 200 indoor stores and several megastores. From this hotel, it takes only 10 minutes by train to get to the city centre. By car it takes approximately 15 minutes.
Popular attractions:
Diergaarde Blijdorp

Rotterdam city centre

Ahoy Rotterdam

Port of Rotterdam

Euromast

Alexandrium

Stadion De Kuip

Markthal

Rotterdam The Hague Airport
Hotel Port of Rotterdam
Rotterdam is internationally known for its Port of Rotterdam, which is the largest port in Europe. In this large harbour area, you'll find the Maasvlakte, Europoort, Botlek, Delfshaven, Waalhaven and Charlois. Several Bastion Hotels are conveniently located near the Port of Rotterdam, which is very useful when you are (temporarily) located at Rotterdam's harbour. Check out the three Bastion Hotels near the Port of Rotterdam. 
Hotel Rotterdam The Hague Airport
Bastion Hotels has two affortable hotels near the Rotterdam The Hague Airport , Bastion Hotel Rotterdam Zuid and Bastion Hotel Vlaardingen. Both hotels are a 15-minute drive by car from the airport and have good connections with public transport. Look here for more information about our airport hotels.
Fairs and events in Rotterdam
On an annual basis, there are many events like conventions, fairs, festivals and concerts organized in Rotterdam. Bastion Hotel Rotterdam Zuid is closely located nearby Rotterdam Ahoy, a popular venue for many events in the city. Whether you travel by public transport or car; Ahoy is just a few minutes away. Are you looking for a place to stay when visiting a concert or football match in stadium De Kuip? Bastion Hotel Barendrecht is your best option!
Hotels near Rotterdam