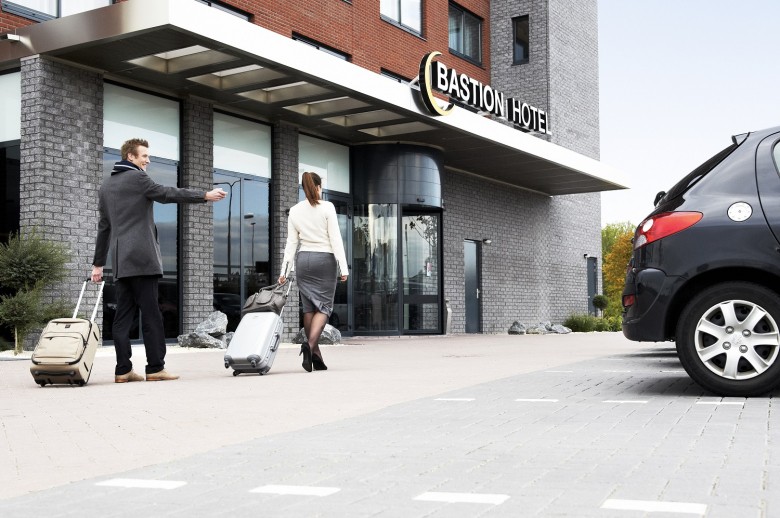 Business stays at Bastion Hotels
With over 30 years of experience, Bastion Hotels recognises the wishes and needs of our business guests. Our hotels are conveniently located near cities and highways and are easily accessible by car and public transportation. After a good night's rest and breakfast, your employees will be on the road again in no-time, ready to conquer a new day!
Bastion Hotels developed the convenient booking tool My Bastion, which corporate bookers can use to manage all of their company's reservations. After logging into your account, you can use this tool to make reservations, manage guests and see previous bookings. If your company uses digital billing, you'll also find all invoices in your account.
More than 15.000 self-employed entrepreneurs, small- and medium business owners, and large enterprises already have a Bastion Hotels business account. Find out how your company can benefit from a Bastion Hotels business account.
Business advantages when choosing Bastion Hotels
National coverage
Bastion Hotels is a Dutch hotel chain with 34 easily accessible and centrally located hotels.
Save extra costs
Bastion Hotels offers very competitive rates, both variable and fixed. Save up to 15%!
Good business facilities
From locations near important highways to free WiFi and free parking at almost all hotels.
Tailor-made solutions
Fixed price agreements for all Bastion Hotels or for a project near a specific hotel.
Personal contact
An extensive team of account managers is ready to help you with all of your questions.
From self-employed to multinational
We recognise the needs of our business guests, from self-employed to multinationals.
We are ready to help you!
Do you have a question or would you like to receive more information about business overnights? Our team of account managers would like to get in touch with you.
Request for a non-committal quotation
+31 (0)30 267 16 16
Curious about what Bastion Hotels can do for you in business overnights? We are more than willing to send you a non-committal quotation.
[email protected]