Bastion Hotels Schiphol
Looking for a cheap hotel nearby Schiphol? Bastion Hotels has 3 budget hotels in Hoofddorp near Schiphol. The two hotels nearest to Schiphol are 6 minutes driving by car of taxi. Guests can park their car for free during your stay at the hotel (based on availability). Also you can use our free shuttle bus service. This bus will bring you at the airport in 15 or 30 minutes. The shuttle bus is also driving from the airport to the hotels.
Competitively priced and easily accessible
Every year we receive thousands of guests in our three Schiphol hotels which combine their vacation or business trip with an overnight stay. Not only because of the competitive prices of Bastion Hotels, but also because of it's easy accessibility and good location in relation to Amsterdam and the airport.
Most elected Schiphol Hotel
Our most chosen hotel at Schiphol Airport is the modern Bastion Hotel Amsterdam Airport. Going on a business trip or vacation and want to park your car for a long time? Please use our Park, Sleep & Fly package. This, according to the Dutch Consumers Association, is often cheaper than park your car at Schiphol Airport. The Park, Sleep & Fly package is only available in our Hotel Schiphol Hoofddorp.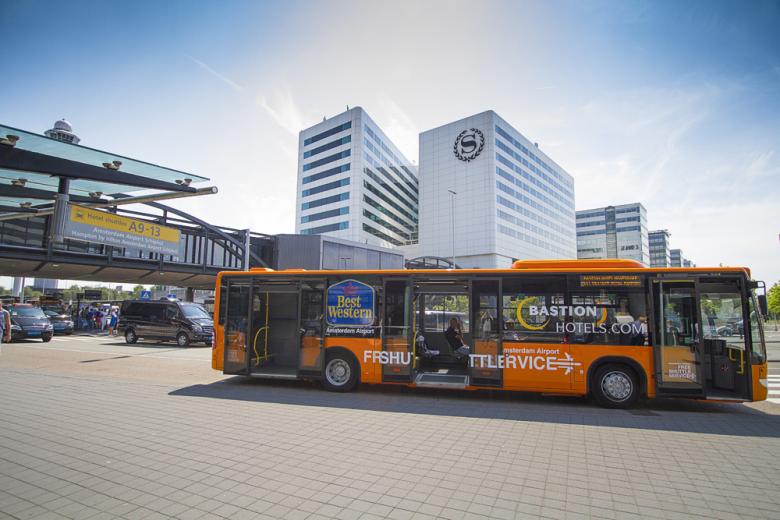 Free shuttle bus Bastion Hotels Schiphol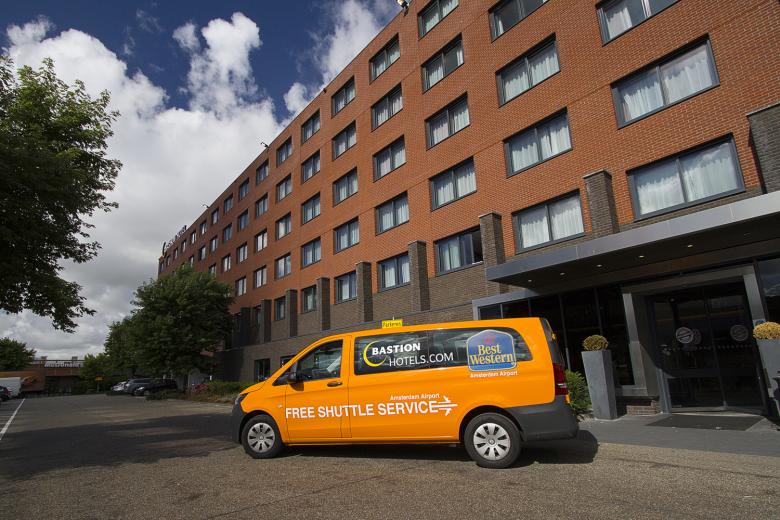 Free shuttle bus Bastion Hotels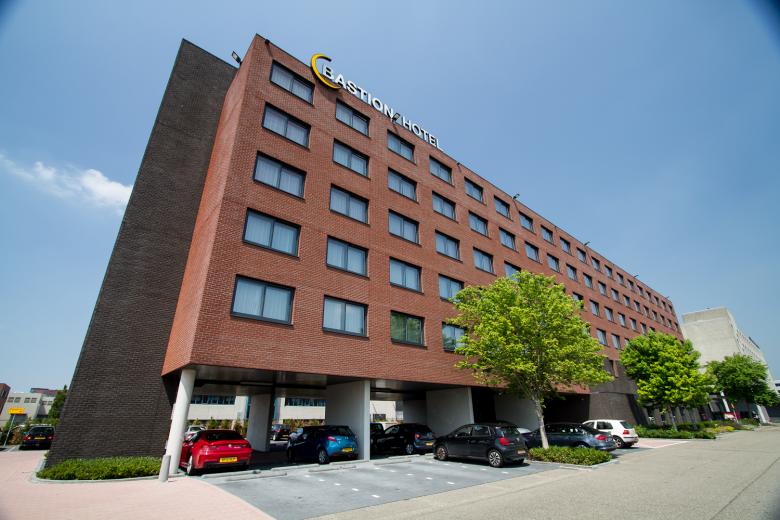 Bastion Hotel Amsterdam Schiphol Airport
Reception Bastion Hotel Amsterdam Schiphol Airport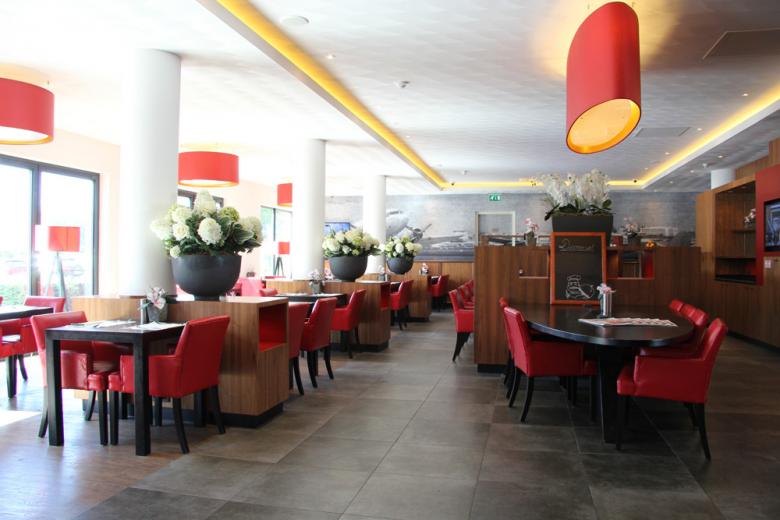 Lounge Bastion Hotel Amsterdam Schiphol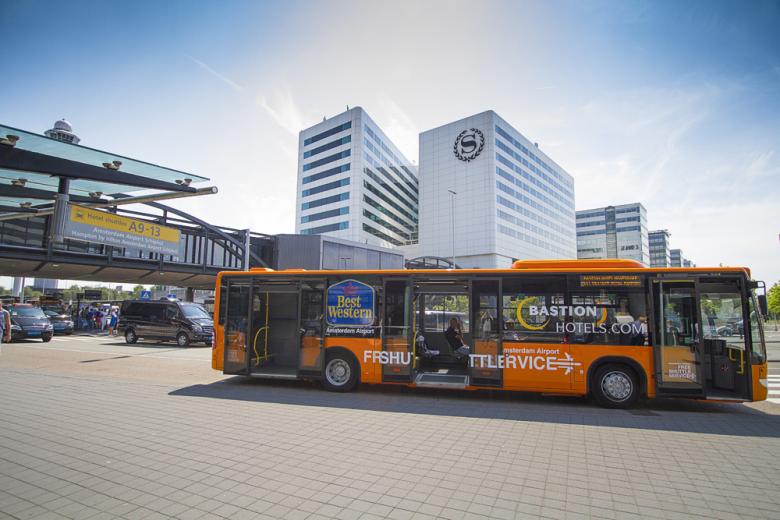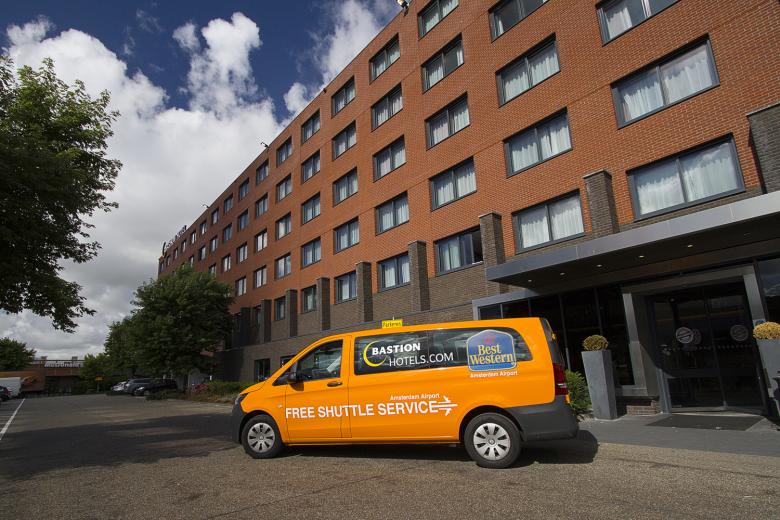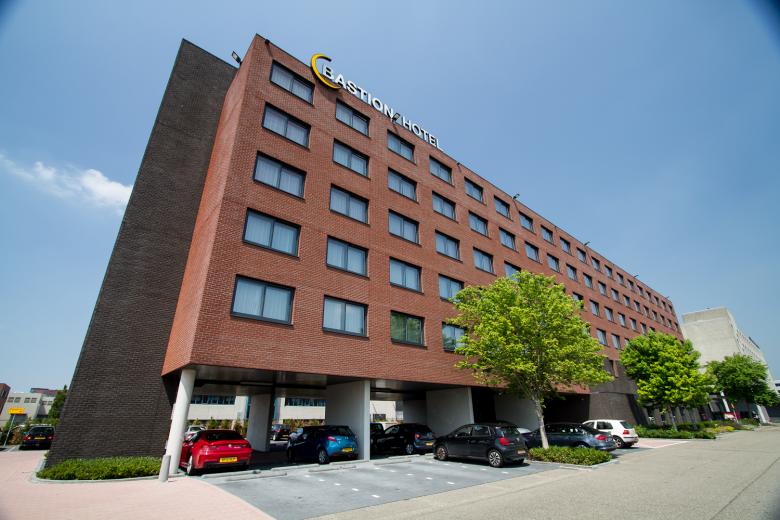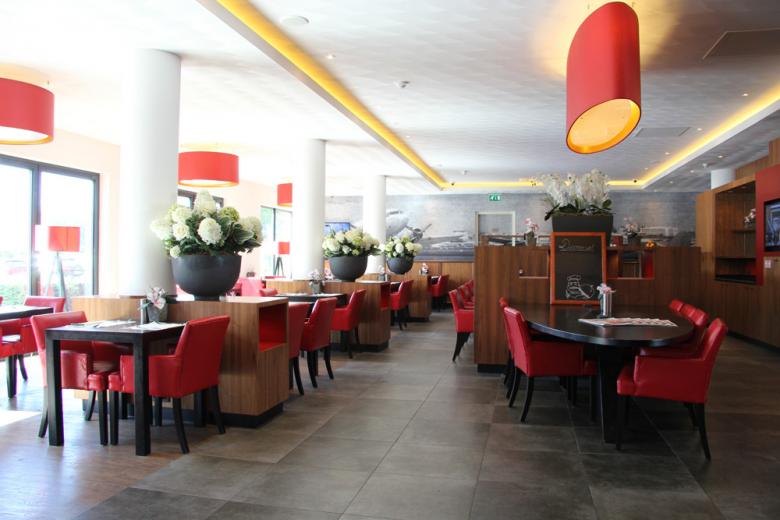 Schiphol: 3 Bastion Hotel(s) found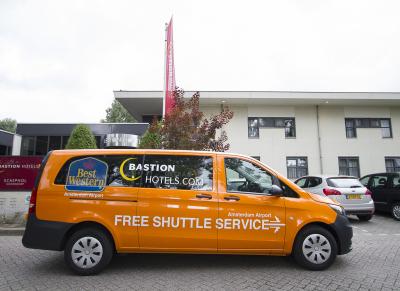 Schiphol: 1 Arrangement(s) found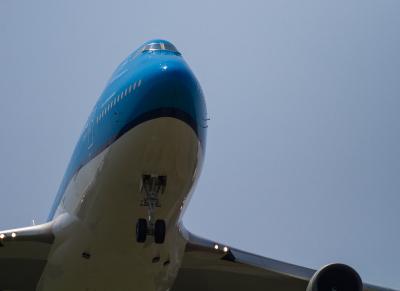 Why book one of the Bastion Hotels Schiphol?
3 budget hotels nearby Schiphol
Free Schiphol shuttle bus service at all hotels
Hotels with the most favorable prices
Free parking for guests*
Free WiFi in all hotels
Free shuttle bus to and from Schiphol Airport
The free shuttle leaves from Schiphol Schiphol to all our airport hotels. The bus runs every half hour to the airport (on the hour and half hour). The first bus departs at 5:45 am from the hotel Schiphol Hoofddorp and at 6.00 pm from the other two hotels. The last bus leaves at 23:30 pm from the hotel Amsterdam Airport. Check here the shuttle times to and from Bastion Hotel Schiphol Hoofddorp, Bastion Hotel Amsterdam Airport and Best Western Amsterdam Airport.
Hotels near Schiphol