Bastion Hotel Leeuwarden is near the WTC Expo
Looking for a hotel near the WTC Expo in Leeuwarden? Bastion Hotel Leeuwarden is a 5-minute drive from the WTC Expo events complex. This makes it excellently suited for combining an event with a night's stay at a sharp price. You can park for free at Bastion Hotel Leeuwarden. Besides, public transport stops in front of the hotel. There is a direct connection to the WTC Leeuwarden complex.
Bastion Hotel Leeuwarden
Bastion Hotel Leeuwarden is a three-star hotel with 40 comfortable rooms. Bastion Hotels are known for their hospitality, comfort and good facilities at a reasonable price. If you book directly through Bastion Hotels, you are sure to enjoy the lowest prices. Parking is free!
Why book Bastion Hotels
The WTC Expo congress centre is only a 5-minute drive

Free Wi-Fi in the entire hotel, including the hotel rooms

Free parking at the hotel in Leeuwarden

Attractive bar and a la carte restaurant

Close to the centre of Leeuwarden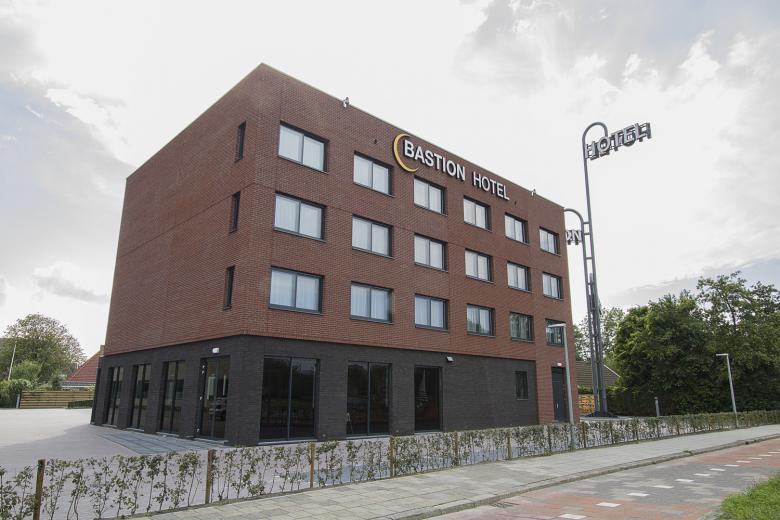 Bastion Hotel Leeuwarden - Gebouw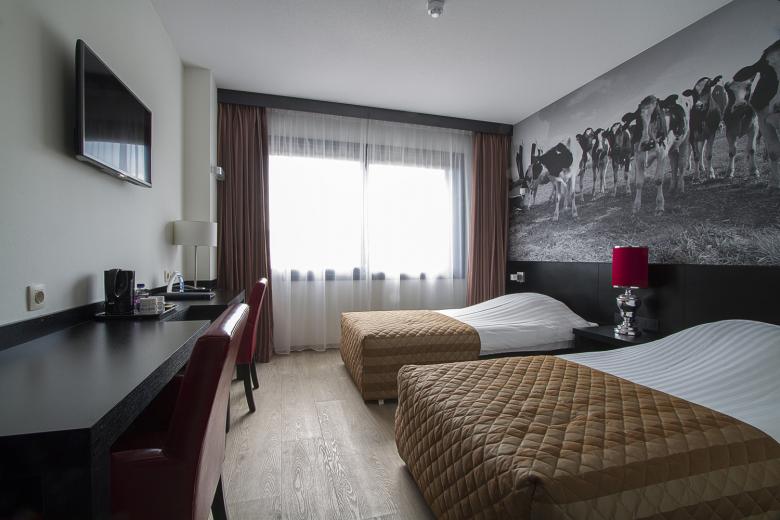 Bastion Hotel Leeuwarden - Hotelkamer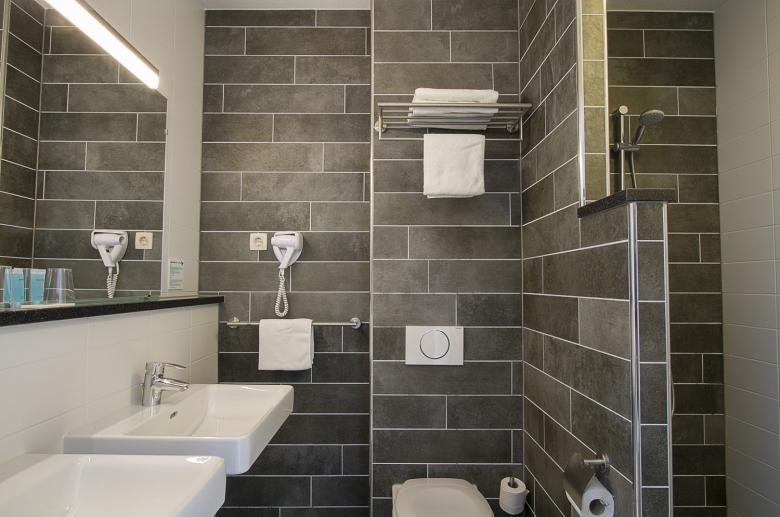 Bastion Hotel Leeuwarden - Badkamer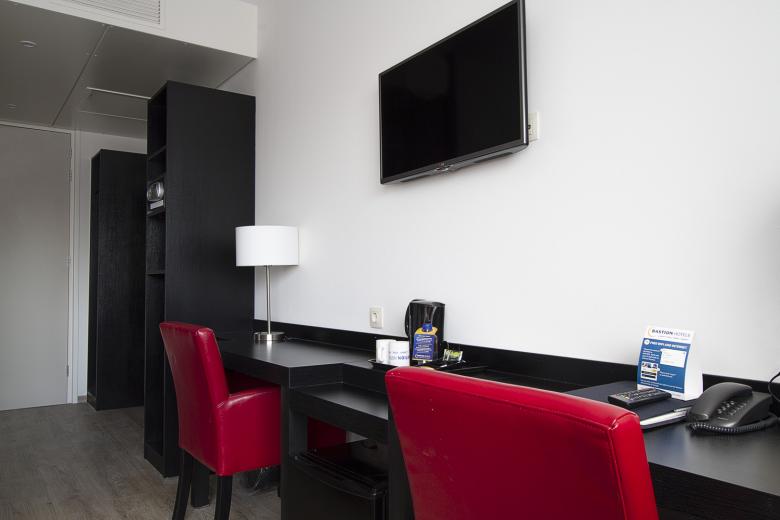 Bastion Hotel Leeuwarden - Werkplek hotelkamer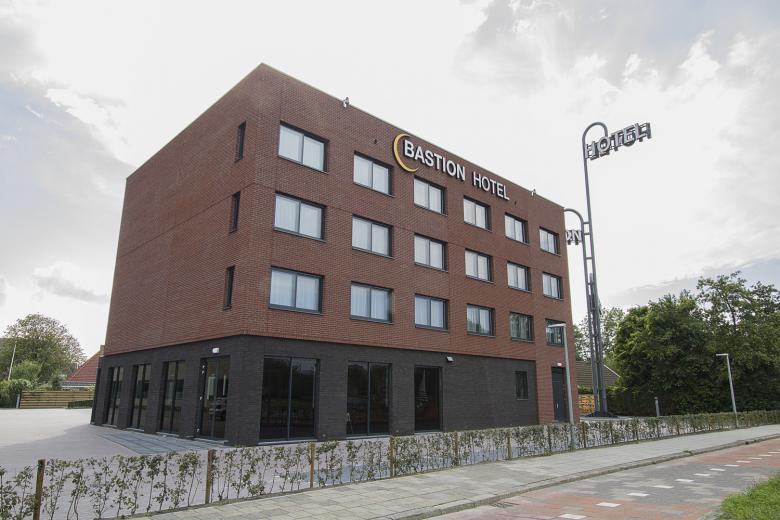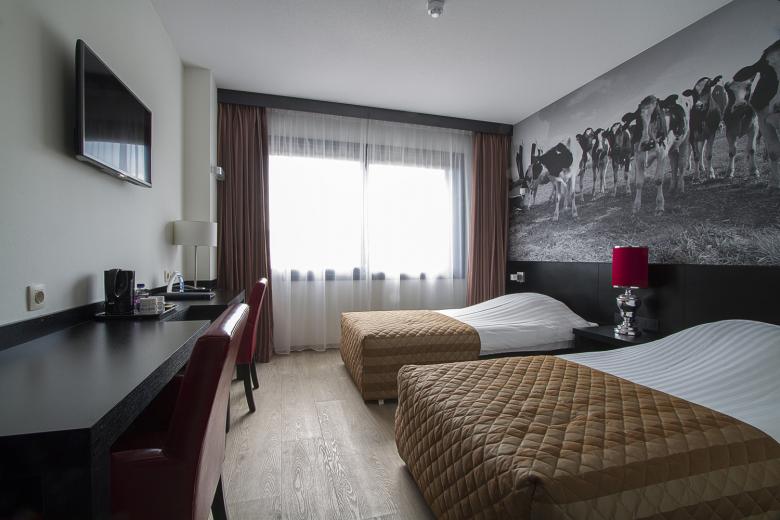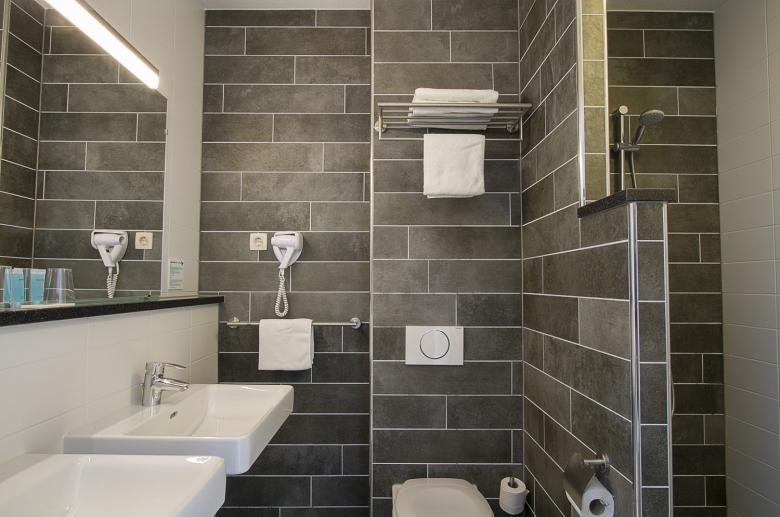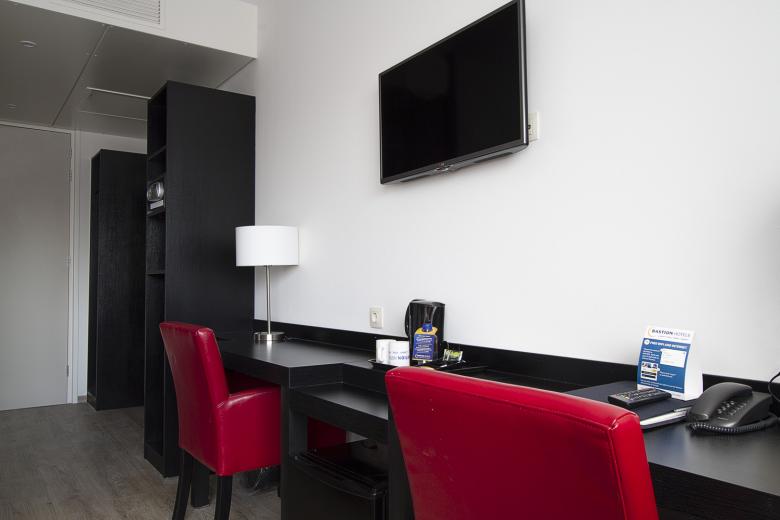 WTC Leeuwarden hotel: 1 Bastion Hotel(s) found
About WTC Expo Leeuwarden
WTC Expo, founded in 1963, is a modern events complex with 45,000 square metres of exhibition space. This makes WTC Expo Leeuwarden the larges events complex of the north of the Netherlands. Every year, successful events, trade fairs, congresses and concerts are organised here; for instance, the trace fair in the field of campers: Caravana, and Vrouw! Experience. Visit the official website of WTC Expo in Leeuwarden here: WTC Expo.
Besides the events complex, the WTC Expo Leeuwarden also has a spacious WTC Congress Centre. The business centre offers its business clients luxurious facilities and several rooms and halls, with excellent accessibility. A perfect opportunity for having meetings in the north of the Netherlands!
Evenements WTC Leeuwarden
Hotels in de buurt van WTC Leeuwarden