Hotel near Indoor Skydive Roosendaal (8 min.)
Bastion Hotel Roosendaal is a stone's throw from one of the most spectacular day trip destinations in the Netherlands: Indoor Skydive in Roosendaal. Going to Indoor Skydive Roosendaal soon? Spend the night after our 'flight' comfortably at Bastion Hotels, recover from the adrenaline rush and discover the surroundings of Roosendaal the next day at your leisure. Our guests park their cars for free at the hotel. That makes for a nice day out. Bastion Hotels stands for comfort, hospitality and good facilities for a sharp price. Our staff will gladly welcome you at Bastion Hotel Roosendaal.
Good accessibility from the hotel
Bastion Hotel Roosendaal is on the A58 and A17, taking you to the heart of Roosendaal by car in no time. Within 8 minutes you reach Indoor Skydive Roosendaal from your hotel, so you can make the flight of your life quickly and comfortably.
Public transport takes you to Indoor Skydive Roosendaal in approx. 40 minutes. Walk 5 minutes from your hotel to bus stop Burg. Schneiderlaan. A good option is to take the neighbourhood bus 220, direction Roosendaal. In Roosendaal, change to bus 112, direction Bergen op Zoom. Within 5 minutes you will be at bus stop De Stok. From there you can walk to Indoor Skydive Roosendaal. Plan your trip from the hotel to Indoor Skydive Roosendaal with the travel planner.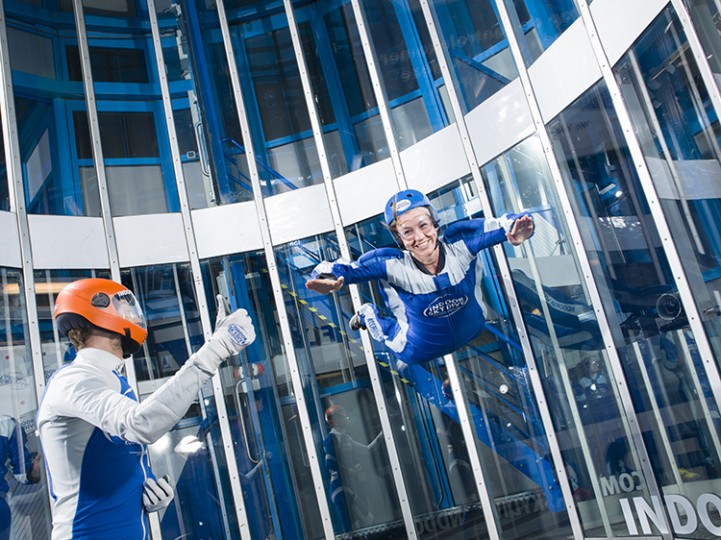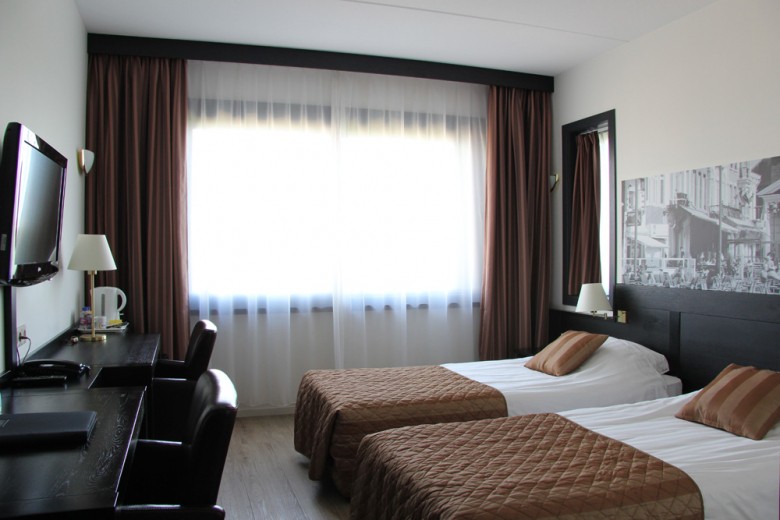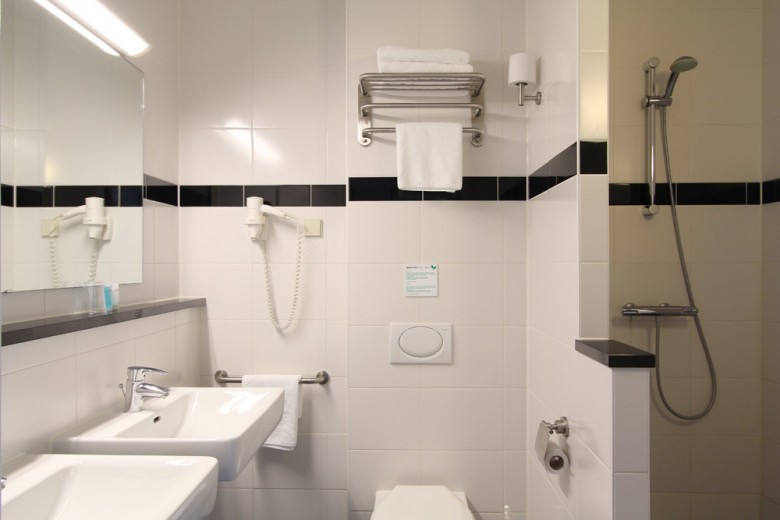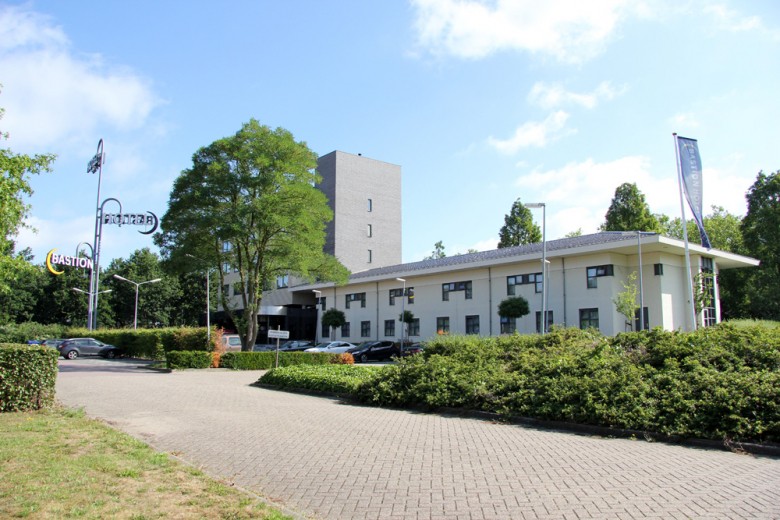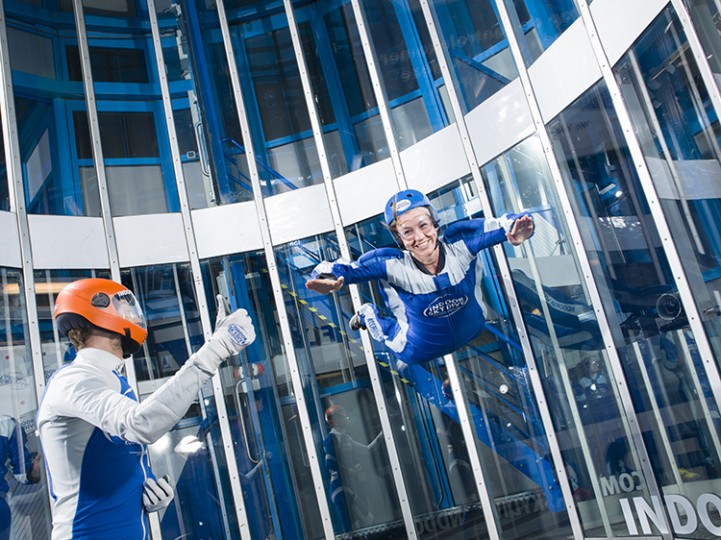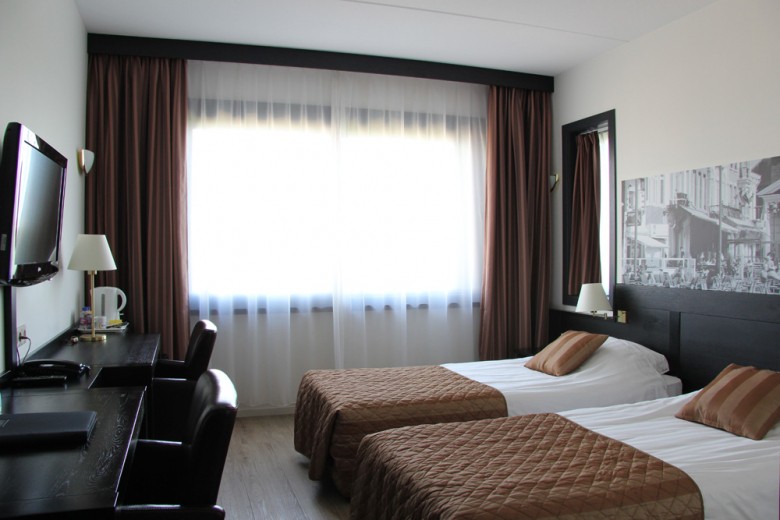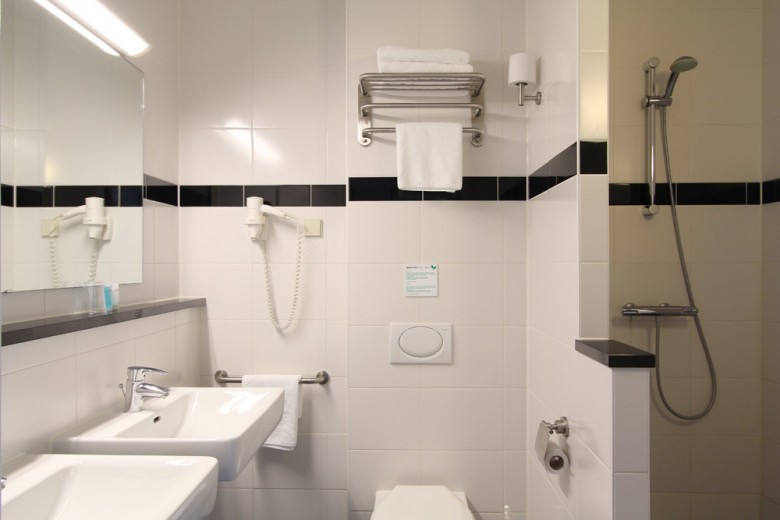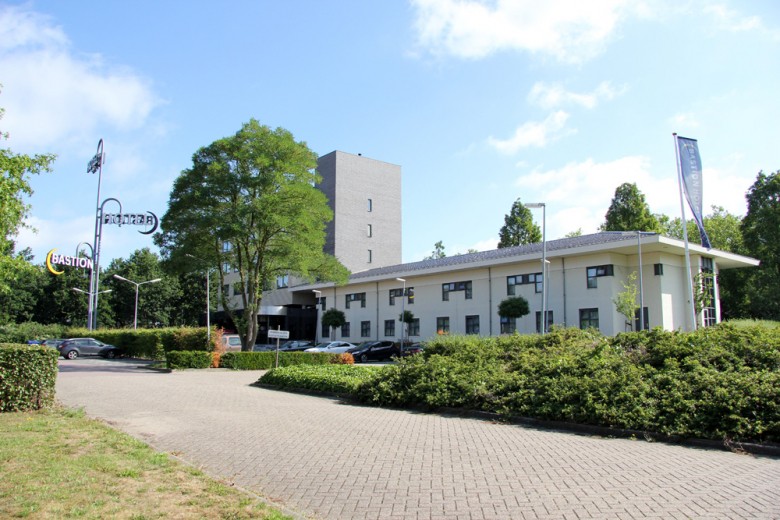 1 Bastion Hotel(s) found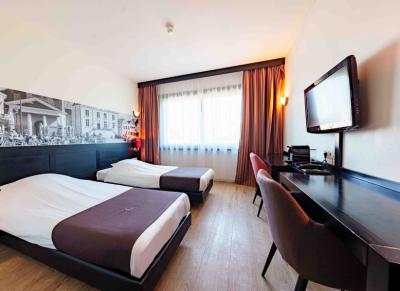 Bastion Hotel Roosendaal***
The Bastion three-star hotel in Roosendaal has 40 Deluxe rooms and 40 Comfort rooms, and is located only 5 minutes from the A58 and A17 exit roads. These take you to the centre of Roosendaal in no time by car or public transport, or in 8 minutes to Indoor Skydive Roosendaal. Guests book this hotel because of its central location in the south of Brabant and as a starting point for trips to Zeeland or Belgium. Are you booking this hotel directly through our website? Then you are sure to enjoy the lowest prices! If you find a lower price elsewhere, you will stay your first night with us for free.
Good connection to Indoor Skydive Roosendaal

Free parking facilities at the hotel

Free Wi-Fi in the entire hotel, including the hotel rooms

A la carte restaurant

Attractive bar and lounge

Fitness facilities
About Indoor Skydive Roosendaal
Have you always wanted to fly? This is possible at Indoor Skydive Roosendaal, the only Indoor Skydive centre in the Netherlands! You make a unique 'free fall' without jumping from an airplane. You are floating in a wind tunnel and feel the adrenaline rush as if you are making a real skydive. And all this on the power of the wind! An experience you will never forget. A professional instructor will instruct and supervise you before you make your skydive. That way, you can enjoy your free fall to the full. Come to Indoor Skydive Roosendaal; an original activity with friends, family or colleagues. Of course, after your 'flight' you can enjoy a meal or a drink at Brave24.
For more information on rates, conditions, opening hours and Indoor Skydive Roosendaal, visit Indoor Skydive.
 
Hotels in de buurt van Indoor Skydive