The gift: a sleeping mask
When you sleep in a Bastion Hotel this month, you'll receive a cheerful sleeping mask during check-in.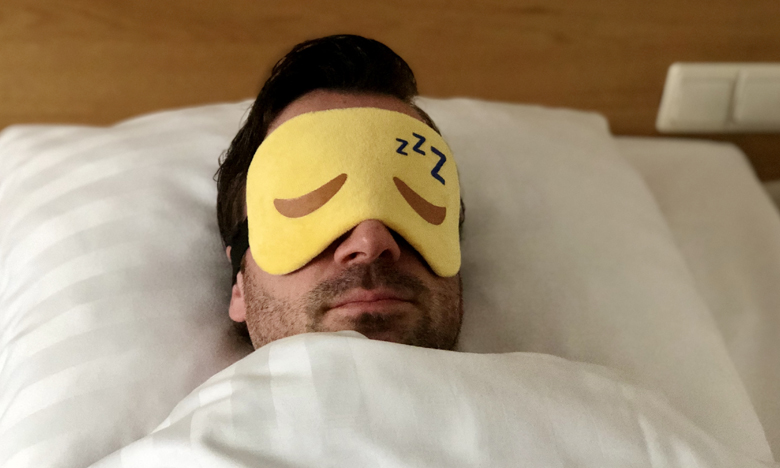 Unwantedly waking up to daylight or artificial light is a thing of the past with the Bastion Hotel sleeping mask. This gift surrounds your eyes in darkness. This way you can sleep undisturbed on the plane, bus, train, car or wherever you are." > eventueel suggestie tekst NL vertalen of: "Not being able to sleep because of annoying light is a thing of the past! This funny Bastion Hotels sleeping mask makes sure you can sleep comfortably in total darkness. Sleep whenever you want and wherever you are; on a plane, in a bus, at home or in one of our Bastion Hotels
* You are entitled to one free gift, as stated on the promotion page, if you stay at least one night in one of the Bastion Hotels between 4 February and 2 March, 2020. Gift based on availability.



Lowest Price Guarantee
When you book directly via Bastionhotels.com, we can guarantee you the lowest price for your stay.
Free parking
Bastion Hotels always provides parking spaces. Parking is free at almost all of our hotels.
Free WiFi
Free WiFi in all Bastion Hotels, rooms included.