The gift: Bastion Hotels Dakar Team slipper socks
During your next stay at Bastion Hotels, you'll receive Bastion Hotels Dakar Team slipper socks as a gift!!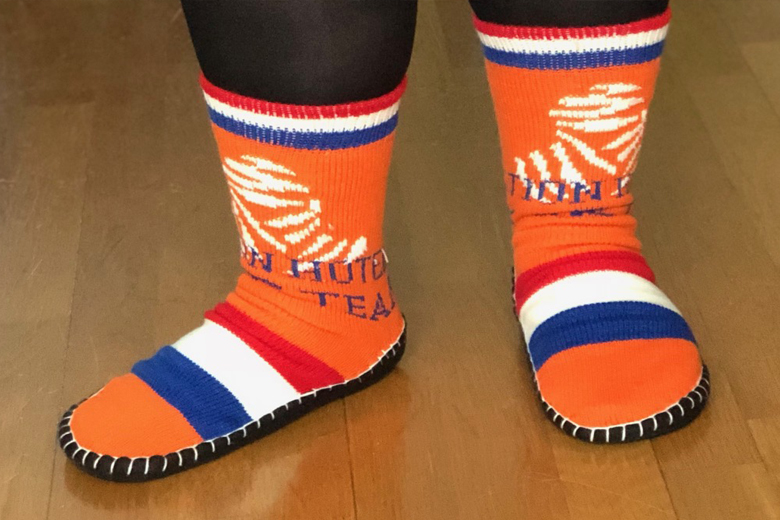 The Dakar Rally 2020 starts at the beginning of January and will be held in Saudi Arabia. Team Bastion Hotels will also make its appearance. While it's cold outside, you'll be inside in front of the TV to see our team compete against other racing teams. When you have these comfortable slipper socks on, you can support the Bastion Hotels Dakar Team with pleasantly warm feet!
* You are entitled to one free gift, as stated on the promotion page, if you stay at least one night in one of the Bastion Hotels between between between December 2, 2019 and January 5, 2020. Gift based on availability.



Lowest Price Guarantee
When you book directly via Bastionhotels.com, we can guarantee you the lowest price for your stay.
Free parking
Bastion Hotels always provides parking spaces. Parking is free at almost all of our hotels.
Free WiFi
Free WiFi in all Bastion Hotels, rooms included.