The gift: a pocket knife
Are you staying at Bastion Hotels again? You will receive a Bastion Hotels pocket knife at your next check-in.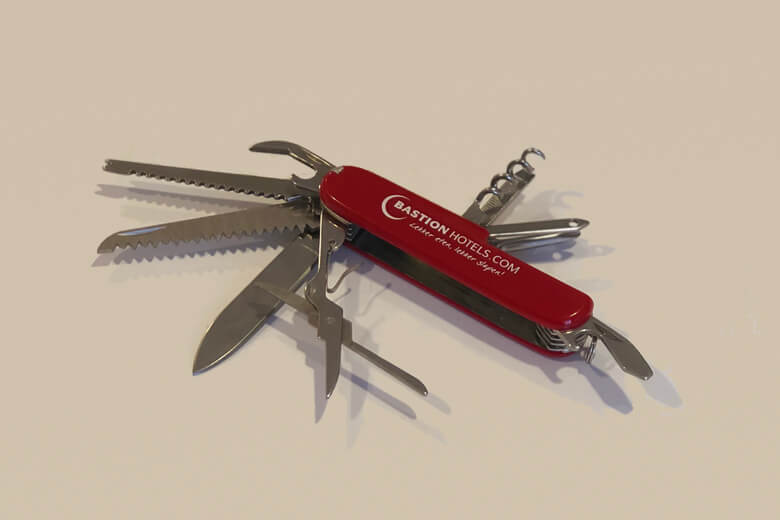 Whether you are in 'the middle of nowhere' or at home and have no tools at hand, you can always use this pocket knife! The pocket knife is made of stainless steel and lasts for a long time. Furthermore, the pocket knife is provided with the Bastion Hotels logo. InThis gadget has many functions:
A can- and bottle opener;
A Phillips screwdriver;
A drill bit with sewing eye;
A wood saw;
A metal saw;
A corkscrew;
A nail file with nail cleaner;
A scissor;
A key ring.
* You are entitled to one free gift, as stated on the promotion page, if you stay at least one night in one of the Bastion Hotels between March 4 and April 7, 2019. Gift based on availability.



Lowest Price Guarantee
When you book directly via Bastionhotels.com, we can guarantee you the lowest price for your stay.
Free parking
Bastion Hotels always provides parking spaces. Parking is free at almost all of our hotels.
Free WiFi
Free WiFi in all Bastion Hotels, rooms included.