The gift: 3-in-1 charging cable
Are you planning on staying at Bastion Hotels again? You will receive a practical 3-in-1 charging cable during your next check-in.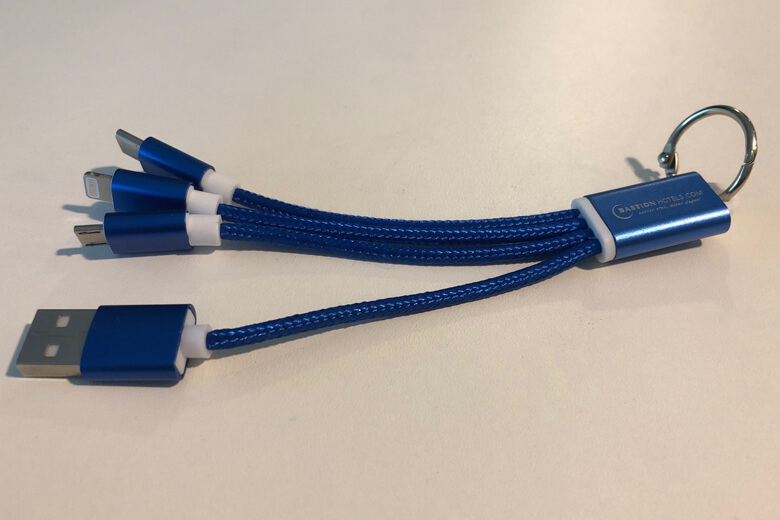 The name says it all: with this 3-in-1 gadget you can charge an iOS/Android device at the same time. Very handy when you are on the road and have forgotten your charger(s)! The 3-in-1 multi-charging cable is equipped with a USB 2.0 port, a USB type C port, an 8 pin IOS port and a micro USB port. Furthermore, the charging cable is lightweight and compact, so it always fits into your (hand) luggage.
* You are entitled to one free gift, as stated on the promotion page, if you stay at least one night in one of the Bastion Hotels between May 6 and June 2, 2019. Gift based on availability.



Lowest Price Guarantee
When you book directly via Bastionhotels.com, we can guarantee you the lowest price for your stay.
Free parking
Bastion Hotels always provides parking spaces. Parking is free at almost all of our hotels.
Free WiFi
Free WiFi in all Bastion Hotels, rooms included.