The gift: an umbrella
Bastion Hotels appreciates their guests, which is why you'll receive a Bastion Hotels umbrella at your next check-in.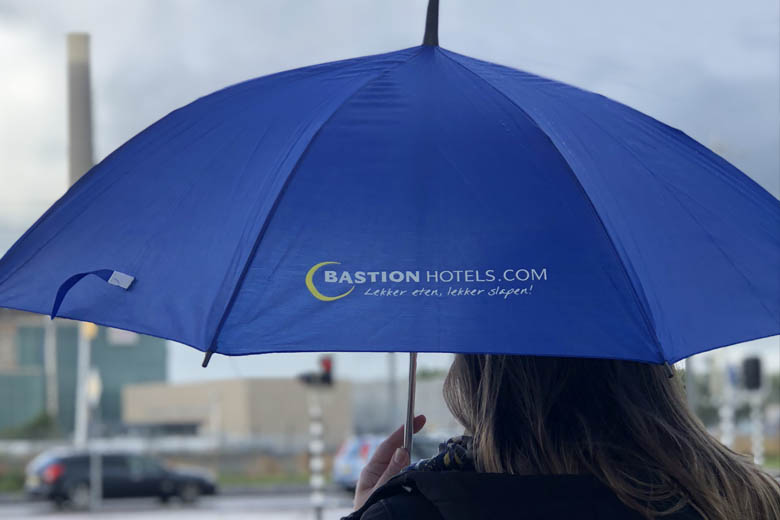 In the Netherlands, it's always a good idea to bring an umbrella when going outside in the fall. You'll never know when the sky starts pouring down with rain! Thanks to the Bastion Hotels umbrella, you are well prepared for unpredictable weather.
* You are entitled to one free gift, as stated on the promotion page, if you stay at least one night in one of the Bastion Hotels between between between 7 October and 3 November, 2019. Gift based on availability.



Lowest Price Guarantee
When you book directly via Bastionhotels.com, we can guarantee you the lowest price for your stay.
Free parking
Bastion Hotels always provides parking spaces. Parking is free at almost all of our hotels.
Free WiFi
Free WiFi in all Bastion Hotels, rooms included.