The gift: A toiletry bag
If you stay at Bastion Hotels, you'll receive a Bastion Hotels Toiletry Bag*, just because we appreciate you immensely!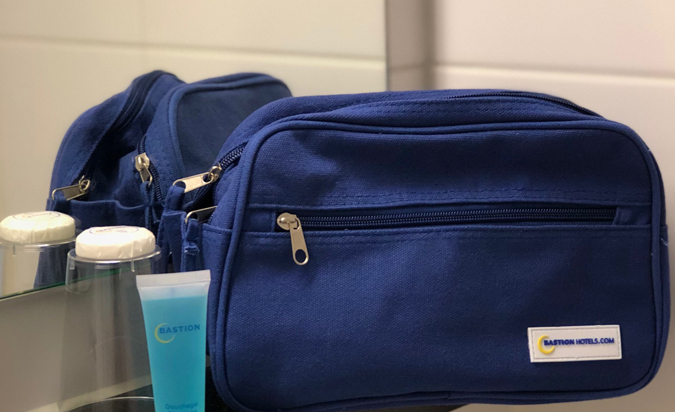 Always looking for your toiletries during your holiday? Look no further! This toiletry bag offers enough space for all your toiletries. The bag, made of sturdy canvas, has two large pockets with zippers and a pocket. The toiletry bag is provided with a Bastion Hotels logo

* You are entitled to this gift if you stay at least one night in one of the Bastion Hotels between June 25th, 2018 and August 19th, 2018. The gift is provided based on availability.



Lowest Price Guarantee
When you book directly via Bastionhotels.com, we can guarantee you the lowest price for your stay.
Free parking
Bastion Hotels always provides parking spaces. Parking is free at almost all of our hotels.
Free WiFi
Free WiFi in all Bastion Hotels, rooms included.