The gift: A foldable tool set
As a regular guest of Bastion Hotels we appreciate you immensely. That is why you will receive a free foldable tool set on your next arrival..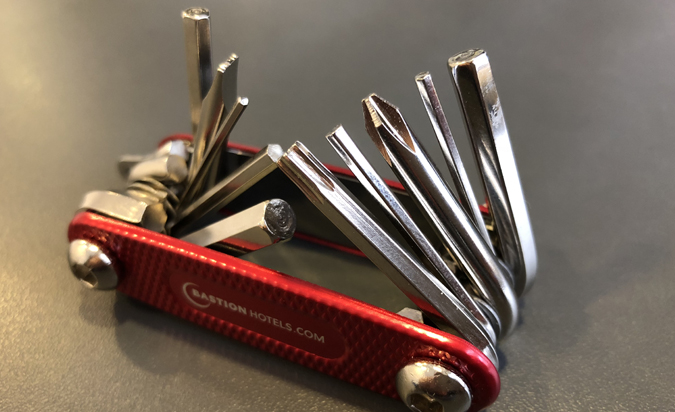 With this tool set you always have the right screwdriver / hex keys at hand. The set combines the most important tools with a foldable compact design. So you will not lose these useful tools quickly and easily take the set with you.

The foldable tool set consists of:
✔ Nine hex keys
✔ One flat head screwdriver
✔ One Phillips screwdriver
✔ Made of heavy metal
✔ Provided with the Bastion Hotels logo

* You are entitled to this gift if you stay at least one night in one of the Bastion Hotels between March 18th, 2018 and April 30th, 2018. The gift is provided based on availability.



Lowest Price Guarantee
When you book directly via Bastionhotels.com, we can guarantee you the lowest price for your stay.
Free parking
Bastion Hotels always provides parking spaces. Parking is free at almost all of our hotels.
Free WiFi
Free WiFi in all Bastion Hotels, rooms included.