The gift: An inflatable travel pillow
As a regular guest of Bastion Hotels we appreciate you immensely. That is why you will receive an inflatable travel pillow on your next arrival.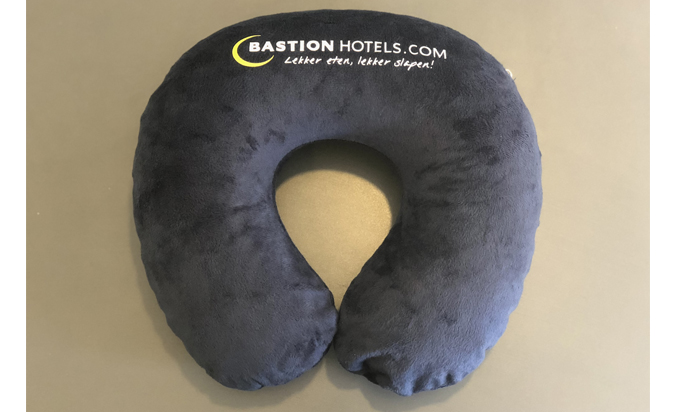 The inflatable neck pillow is the ideal travel buddy! The pillow is compact and light, so you can always take it with you in your hand luggage. Because you can inflate the cushion to the desired level, you always have the support you're looking for. The pillowcase is made of comfortable fleece material and feels very soft. No worries if the pillowcase gets dirty, you can put it in the washing machine.

* You are entitled to this gift if you stay at least one night in one of the Bastion Hotels between May 22th, 2018 and June 24th, 2018. The gift is provided based on availability.



Lowest Price Guarantee
When you book directly via Bastionhotels.com, we can guarantee you the lowest price for your stay.
Free parking
Bastion Hotels always provides parking spaces. Parking is free at almost all of our hotels.
Free WiFi
Free WiFi in all Bastion Hotels, rooms included.