The gift: Bastion Hotels Dakar sport shirt
At your next stay you will receive an exclusive Bastion Hotels Dakar Team sport shirt during check-in!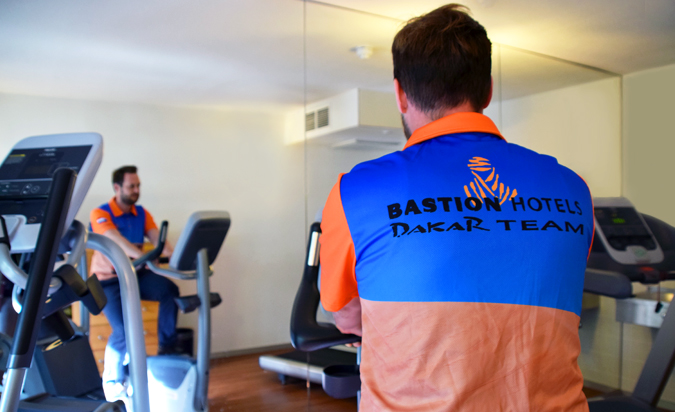 Does your heart beat faster with roaring engines and brutal vehicles tearing through the desert? Then this gift is perfect for you! This Dakar-style shirt is perfect for sports and has a super comfortable fit. It is a real collector's item; the shirt features the official Bastion Hotels Dakar team logo and is exclusively available for permanent guests of Bastion Hotels!
Perfect for exercising;
Lightweight and comfortable;
Moisture regulating and fast drying;
Equipped with the official Bastion Hotels Dakar team logo
* You are entitled to one gift if you spend at least 1 night between 9 October 2018 and 11 November 2018 in one of the 33 Bastion Hotels. Gift based on availability!



Lowest Price Guarantee
When you book directly via Bastionhotels.com, we can guarantee you the lowest price for your stay.
Free parking
Bastion Hotels always provides parking spaces. Parking is free at almost all of our hotels.
Free WiFi
Free WiFi in all Bastion Hotels, rooms included.