Your free surprise... A Flexible & Magnetic work light
Bastion Hotels appreciates her guests very much, so you will receive a free Flexible & Magnetic work light at your next stay at Bastion Hotels.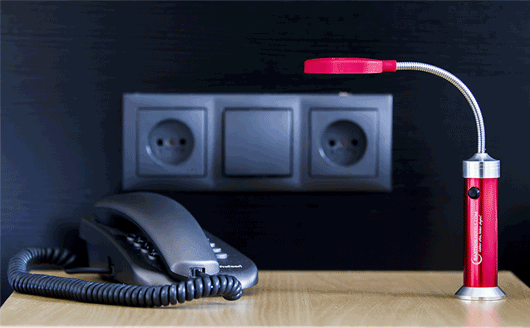 The name says it all. This work light gives lights, has a magnet and is very flexible. Use the lamp around the house or at work and create light when you need it.
The work light is equipped with:

✔ 2W COB LED lights: Always ultra bright light;
✔ Magnet: Handy to hold or hang the lamp;
✔ Flexible swan neck: Bend the lamp as you wish;
✔ Including batteries.

You are entitled to this gift if you are staying at least one time in one of the Bastion Hotels between October 9, 2017 and November 12, 2017. The gift is provided based on availability.



Lowest Price Guarantee
When you book directly via Bastionhotels.com, we can guarantee you the lowest price for your stay.
Free parking
Bastion Hotels always provides parking spaces. Parking is free at almost all of our hotels.
Free WiFi
Free WiFi in all Bastion Hotels, rooms included.