Hotel Tilburg is a 5-minute drive from 013
Looking for a hotel near 013 Poppodium in Tilburg? Bastion Hotel Tilburg is only 2 kilometres from the Poppodium. A 5-minute drive by car or taxi. Every year, we receive many guests in Hotel Tilburg who combine a concert or other event in 013 Poppodium with a night at the hotel – not only because of the sharp prices of Bastion Hotels, but also because of the excellent accessibility and location near the poppodium and the centre of Tilburg.
Good connection by public transport
Bus stop Ringbaan Oost/Lourdesstraat is 290 metres from the hotel, and 350 metres away there is bus stop Kempenbaan from where, depending on the time, bus 141 departs for stop Interpolis. From there it is a short walk to the poppodium. In all, the trip takes less than 15 minutes. A good alternative is bus 3, which leaves from the bus stop on Lourdesstraat. Look here for up-to-date travel information and plan your route.
New modern budget hotel
In 2015, Bastion Hotel Tilburg was entirely renovated. The hotel now has 104 spacious Deluxe rooms. The rooms are decorated in a modern décor and have a large bathroom with walk-in shower. So you do not have to rise early after a nice night out. You can sleep in until noon.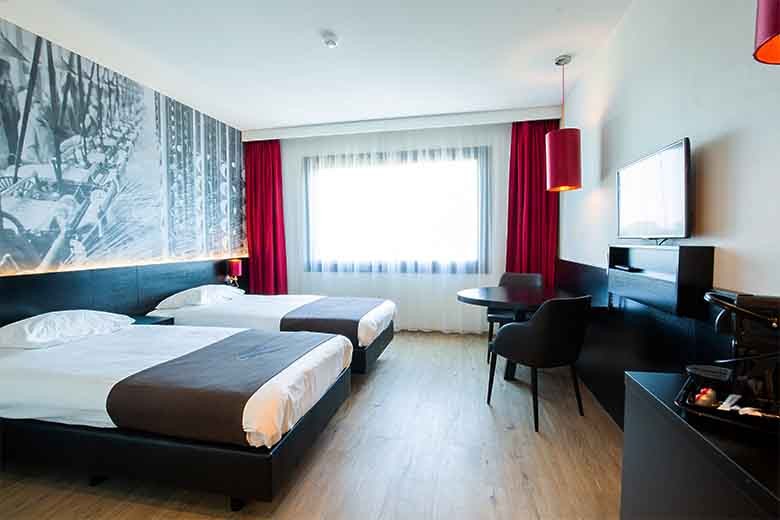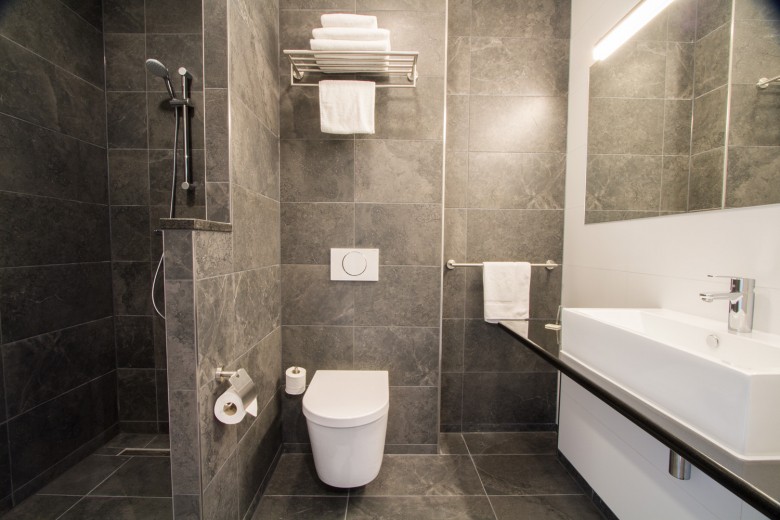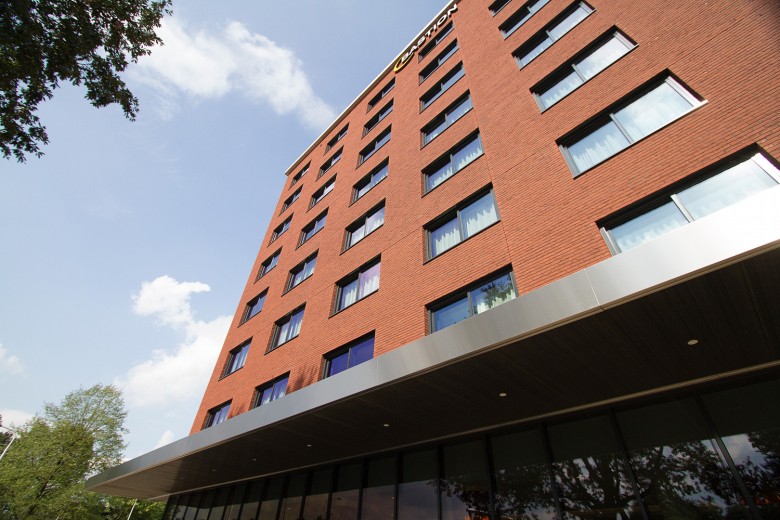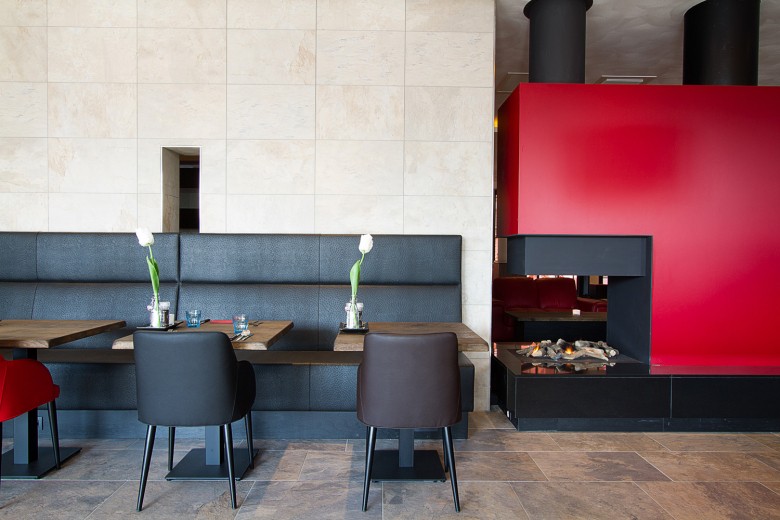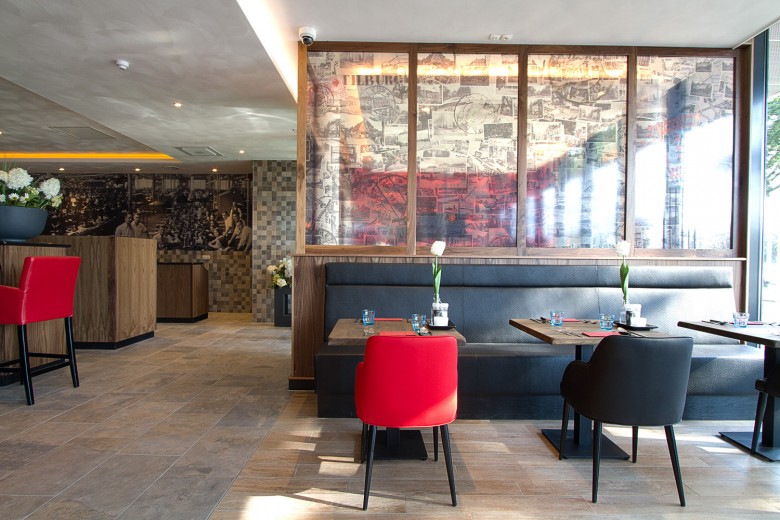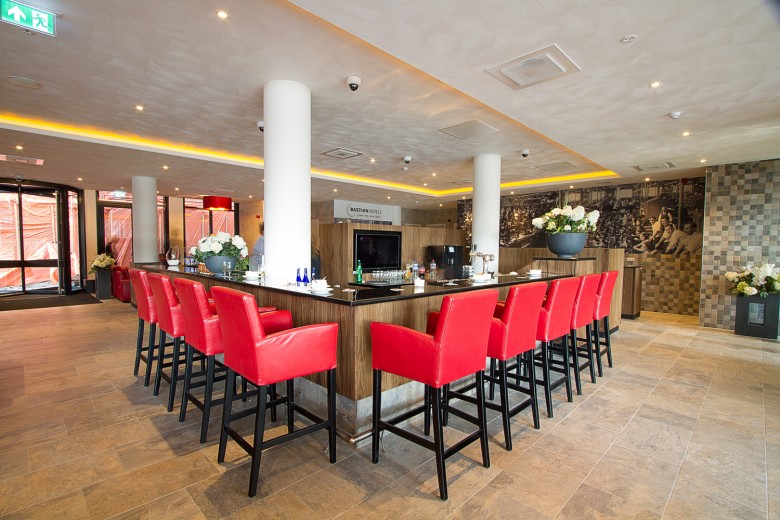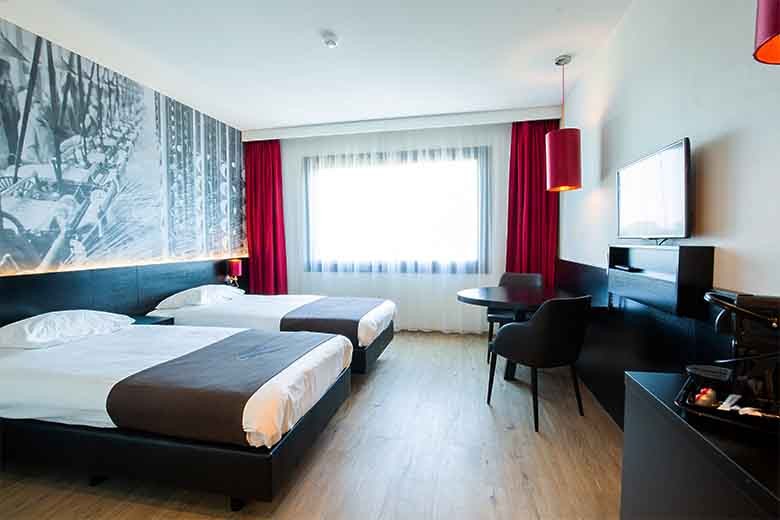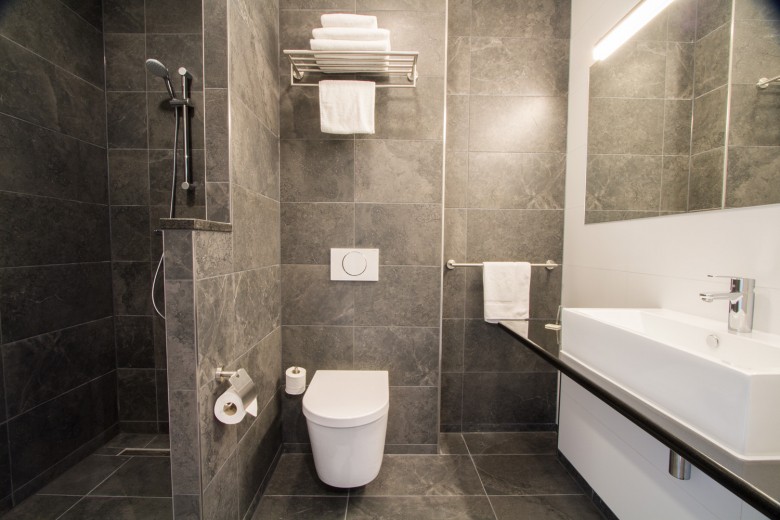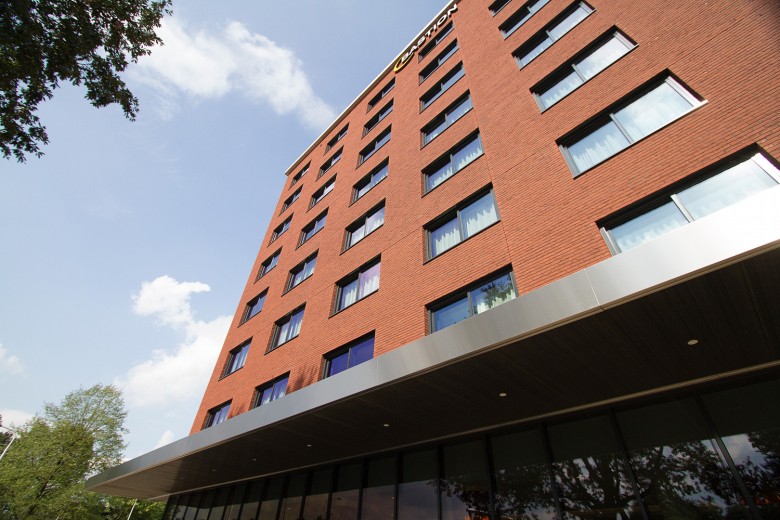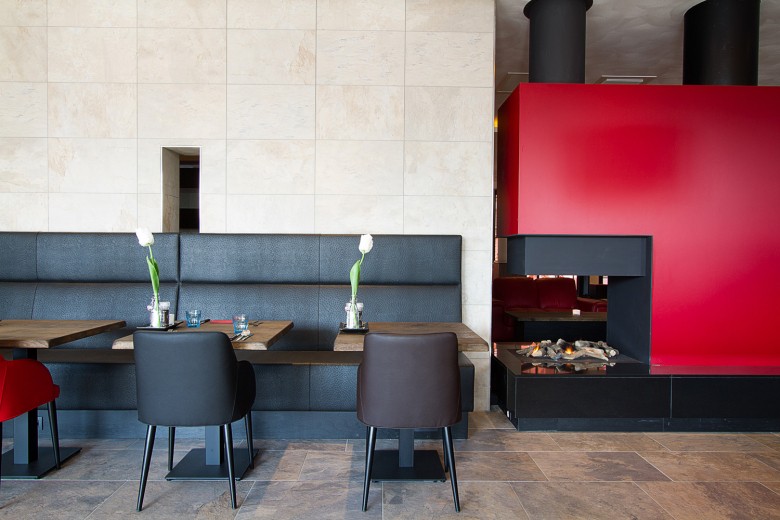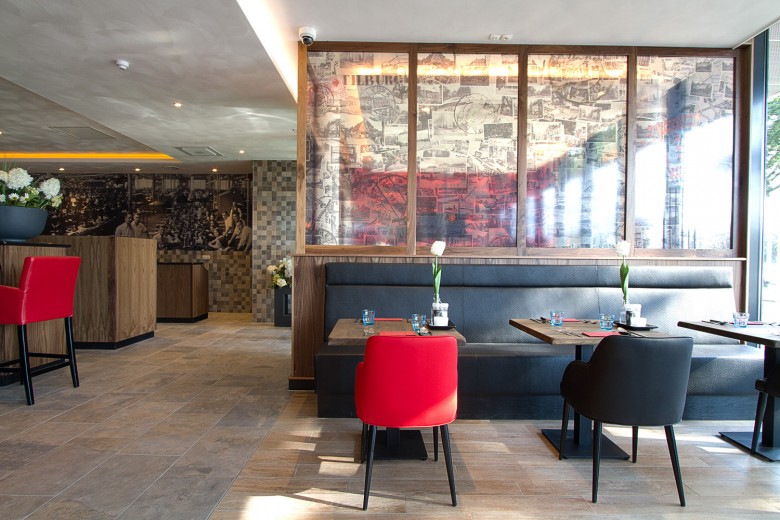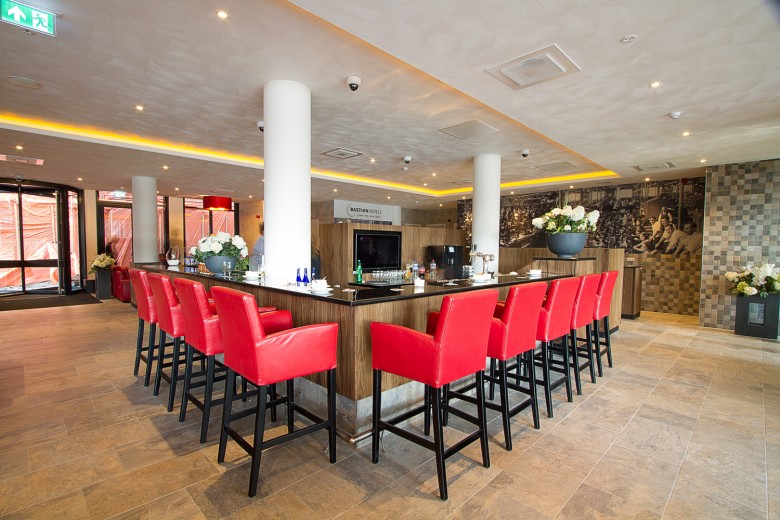 1 Bastion Hotel(s) found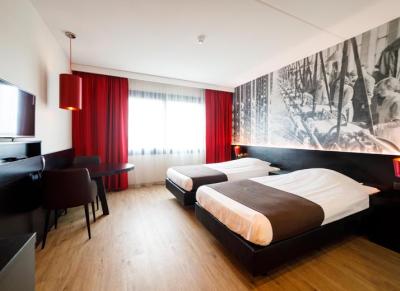 Why Bastion Hotel Tilburg?
Near 013 Poppodium

From the hotel it is only a 5-minute drive

Good connection by public transport

Free parking for guests

Free Wi-Fi in the entire hotel
Hotels in de buurt van 013 Poppodium