Hotel near DeLaMar Theatre (3 km)
Bastion Hotel Amsterdam Zuidwest is a short distance from the DeLaMar Theatre (8-minute drive), so it is ideal for a stay close to the theatre after a night out in our capital. Bastion Hotels offers its guests comfort, hospitality and good facilities at a reasonable price. If you visit a performance at the DeLaMar Theatre with a night at the hotel, you can discover the city well-rested the next day. After all, our guests do not check out until noon. That's a great arrangement!
DeLaMar Theatre very easily reached by public transport or car
Within 19 minutes you are at the entrance of the DeLa mar Theatre from your hotel. Take, for instance, tram 1 from stop Surinameplein (8-minute walk from the hotel). Take tram 1 and get off at stop Leidseplein. After a 1-minute walk you reach the DeLaMar Theatre. For alternative travel options and departure times, consult the trip planner.
By car you will reach the DeLaMar Theatre within approx. 8 minutes.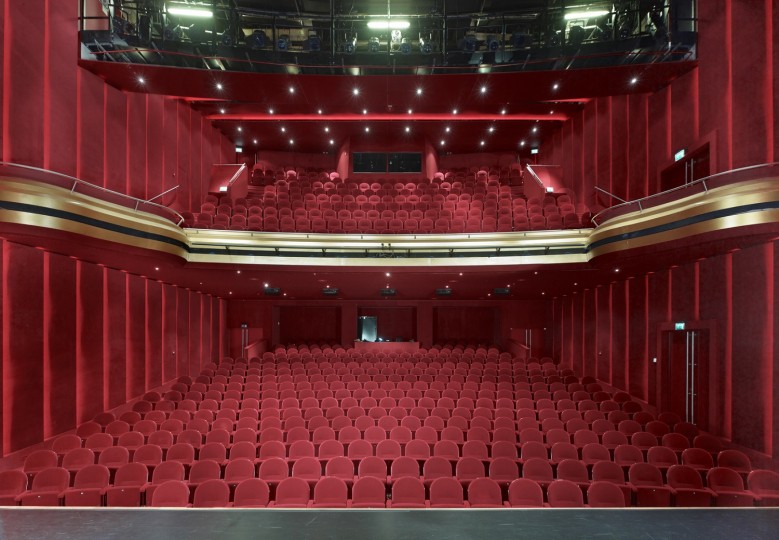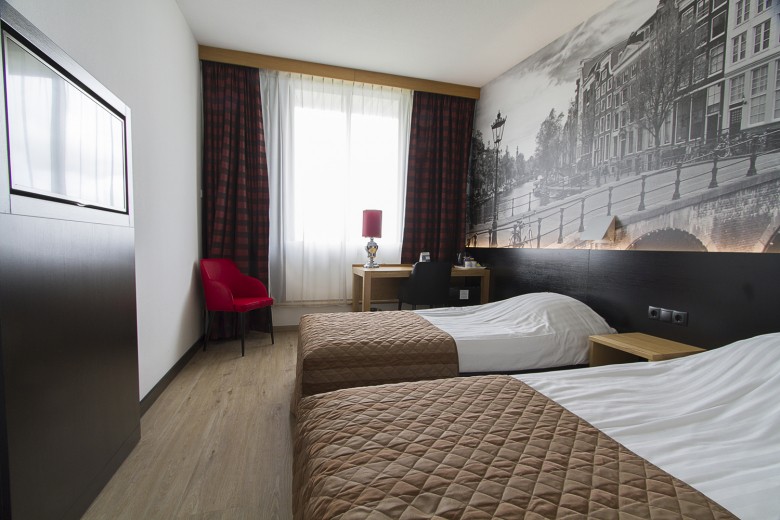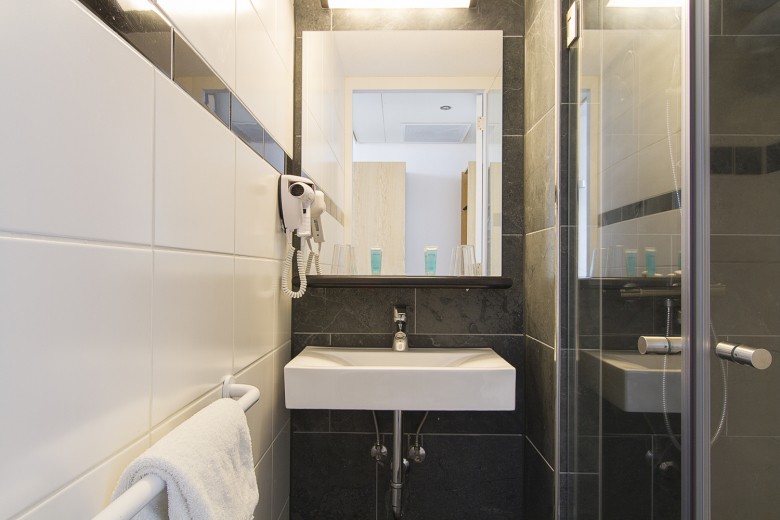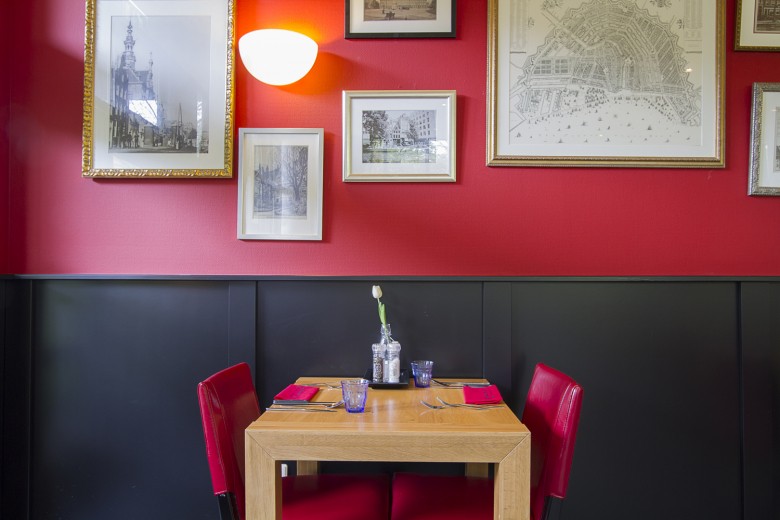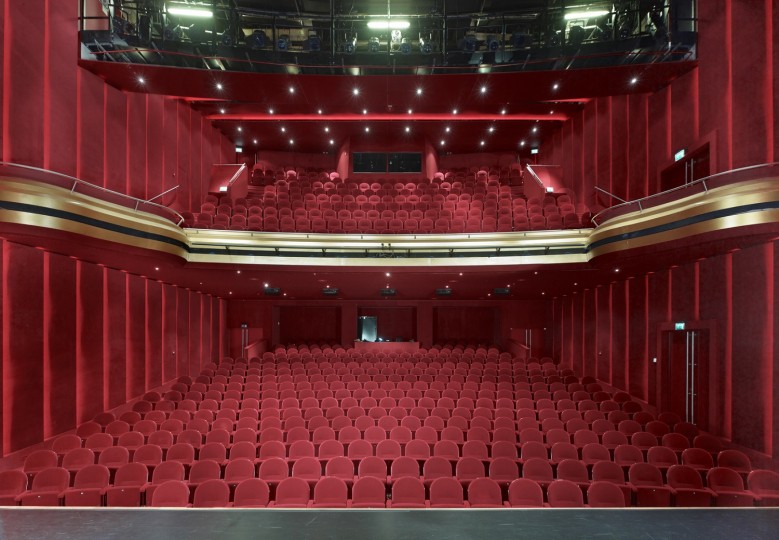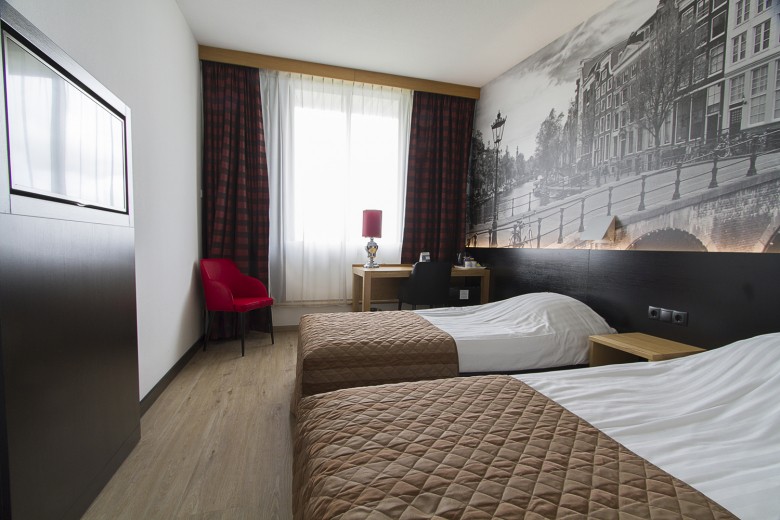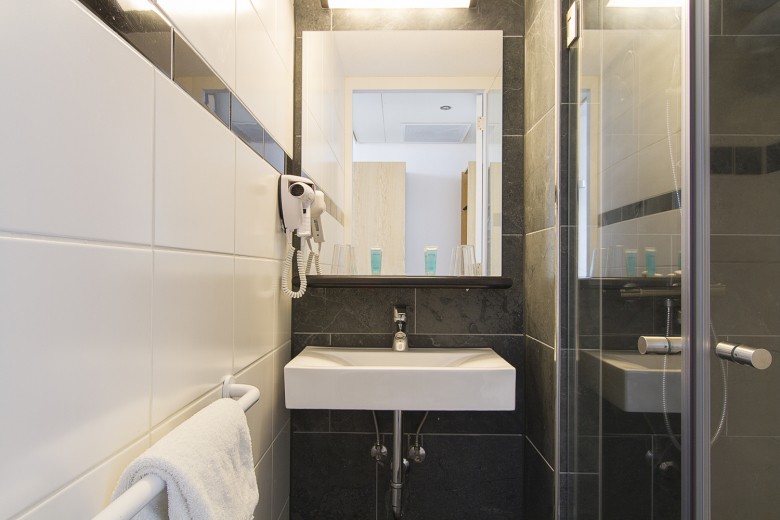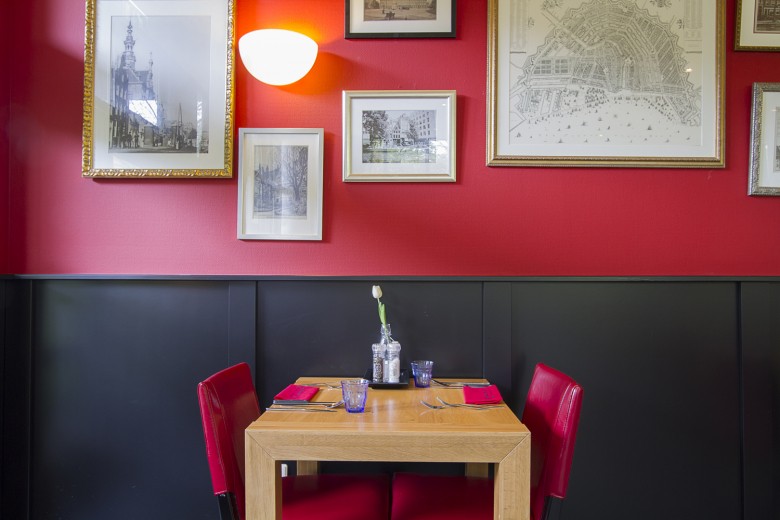 1 Bastion Hotel(s) found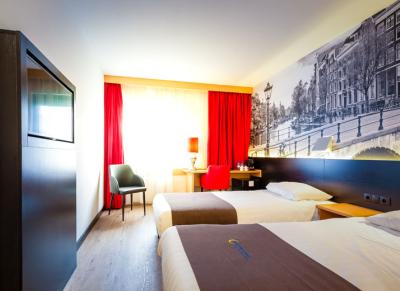 Why Bastion Hotel Amsterdam Zuidwest
Bastion Hotel Amsterdam Zuidwest has 90 Comfort rooms. The three-star hotel is very centrally located in the capital. By public you reach the heart of the city in 20 minutes, to visit the De LaMarTheatre, the Anne Frank House, the RAI or the Van Gogh Museum. Book this hotel directly through our website and be sure to enjoy the lowest price!
•    Excellent connection to the DeLaMar Theatre (centre of Amsterdam)
•    Only 3 kilometres distance from the DeLa Mar Theatre
•    Free Wi-Fi in the entire hotel, including the hotel rooms
•    Parking facilities at the hotel
Over Het DeLaMar Theater
Het beroemde DeLaMar Theater is het pronkstuk van Amsterdam op theatergebied met een rijke historie. Zo traden grootheden zoals Wim Kan, Wim Sonneveld en Freek de Jonge op in het oude DeLaMar Theater aan het Leidseplein. Na een ingrijpende renovatie kan het publiek sinds een aantal jaar weer genieten van prachtige voorstellingen en musicals. Benieuwd welke voorstellingen er binnenkort te zien zijn? Bekijk hier de agenda van Het DeLaMar Theater.
About the DeLaMar Theatre
The famous DeLaMar Theatre is Amsterdam's showpiece in the field of theatres and has a rich history. Famous Dutch entertainers including Wim Kan, Wim Sonneveld and Freek de Jonge performed in the old DeLaMar Theatre on Leidseplein. After a major renovation the audience could enjoy wonderful performances and musicals once again after a number of years. Curious which performances will be next? See the agenda of the DeLaMar Theatre here.
Hotels in de buurt van DeLaMar Theater