Hotel near Tivoli Vredenburg
Are you looking for a hotel close to Tivoli Vredenburg? Come and stay at Bastion Hotel Utrecht! Our hotel in Utrecht has a direct tram- and busconnection with the city centre and Utrecht Central Station, where the pop podium is located right next door. The bus and tram stop (stop P+R Westraven) is around the corner from the hotel, only a 3 minute walk. This means you are only 15 minutes away when you want to visit a concert, party or other event in Tivoli Vredenburg. Coming to Utrecht by car? You can park your car for free at the hotel when you book an overnight with us, saving on expensive parking costs.
If you book through this website, we can guarantee the lowest price for your stay!
Bastion Hotel Utrecht
Our hotel in Utrecht is less than 5 km away from Tivoli Vredenburg. We advise you to use public transport from the hotel to travel to the event complex. Because of the convenient location and the sharp room rates many of our guests combine a visit to Tivoli with an overnight stay at Bastion Hotel Utrecht.
Free parking
Excellent accessibility
15 minutes travel time to TivoliVredenburg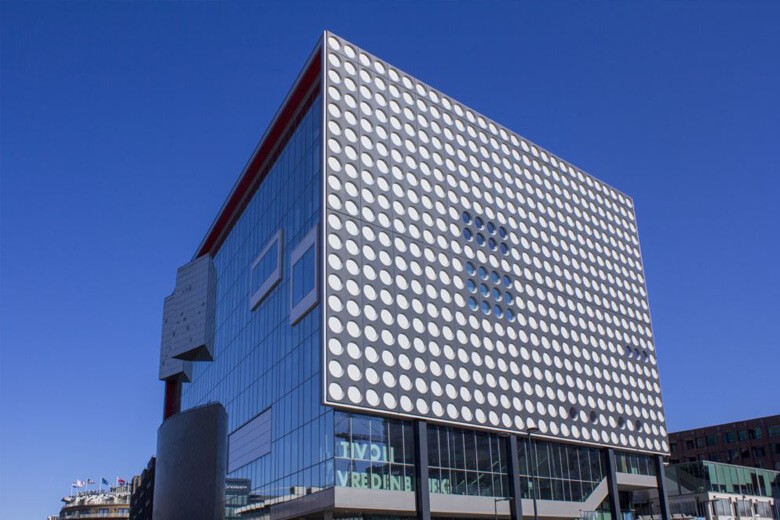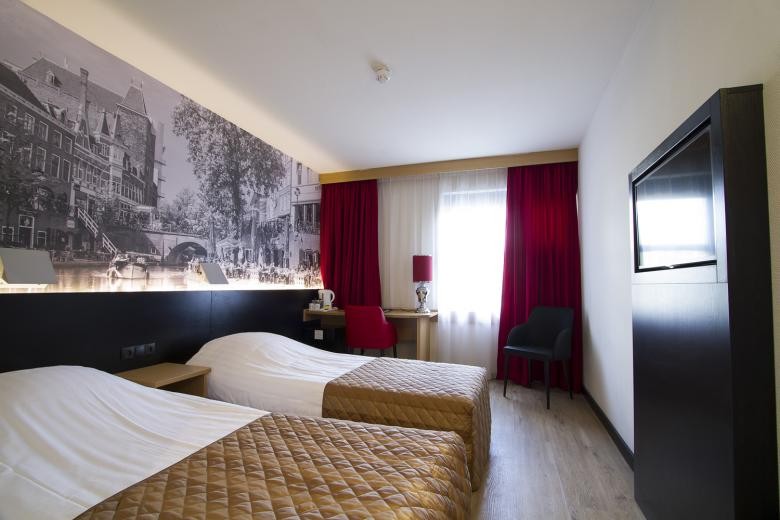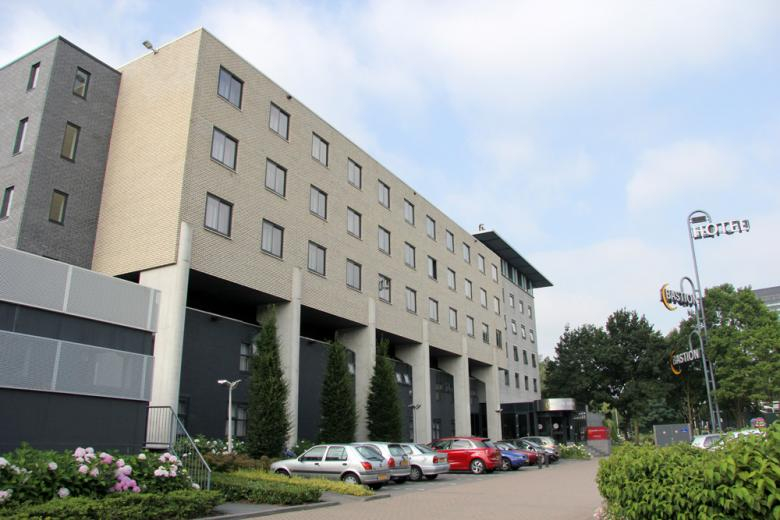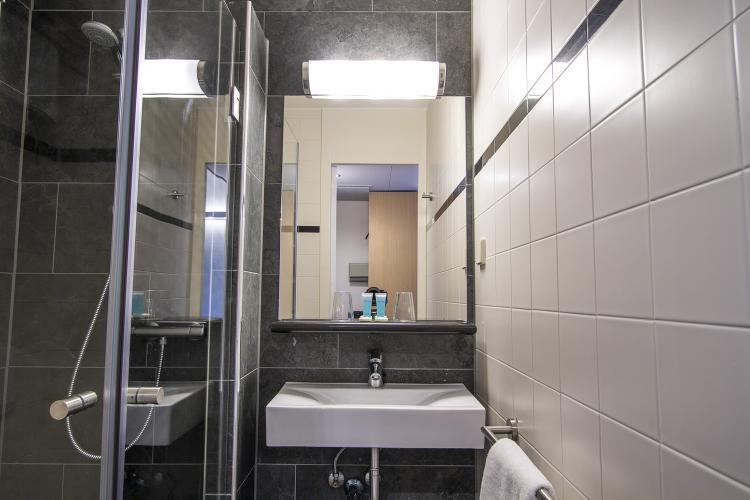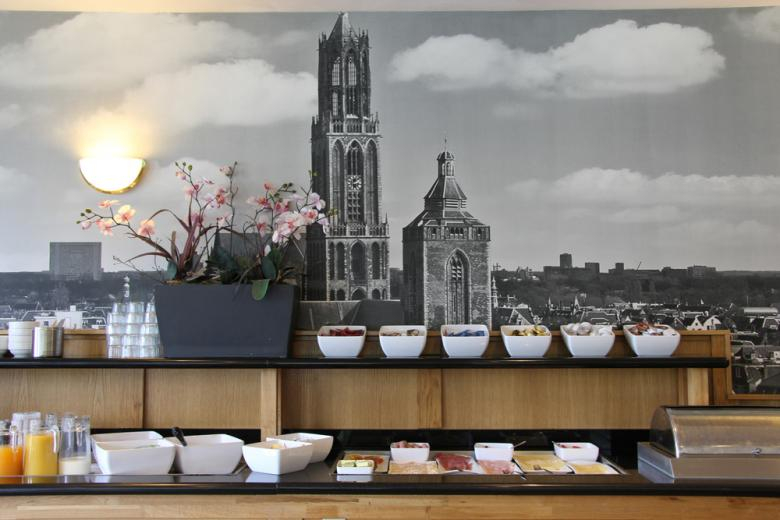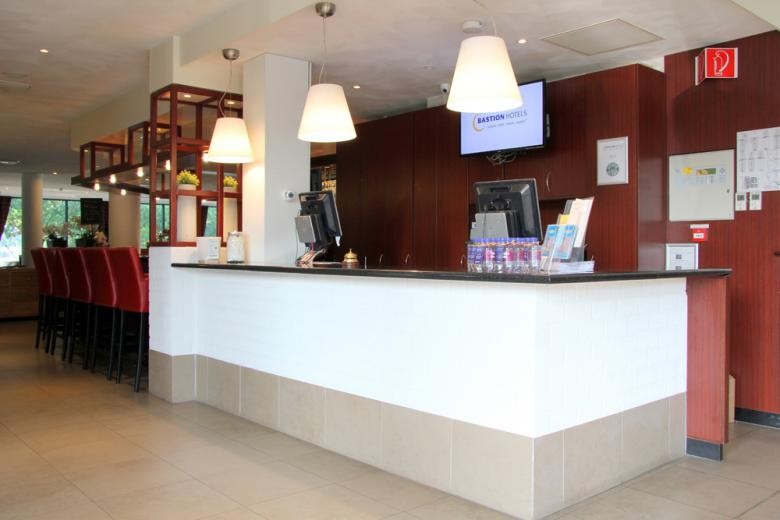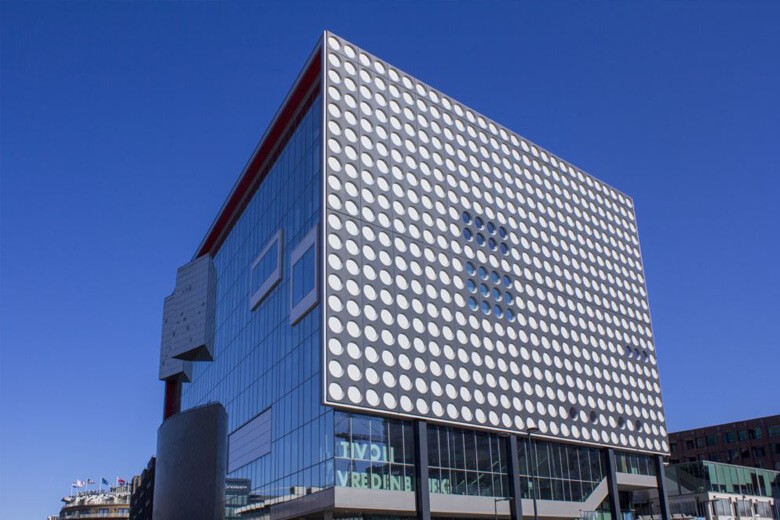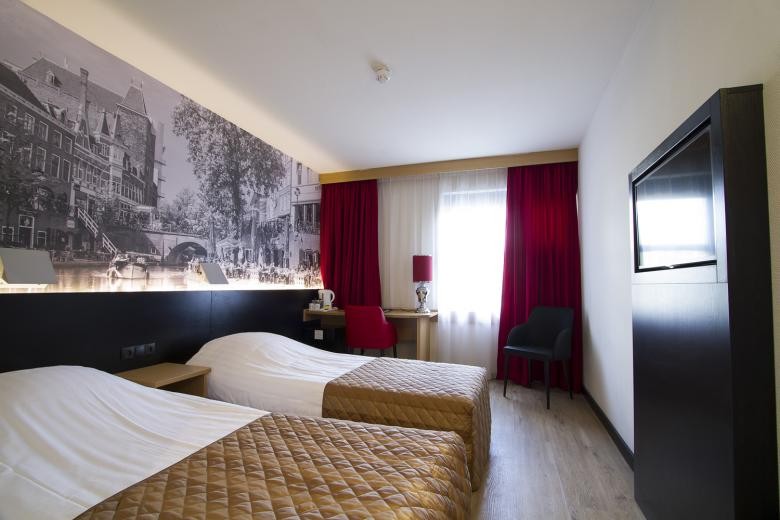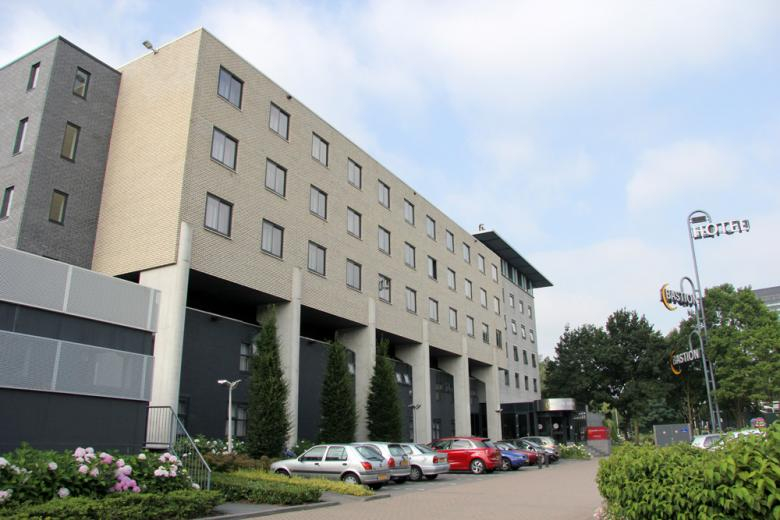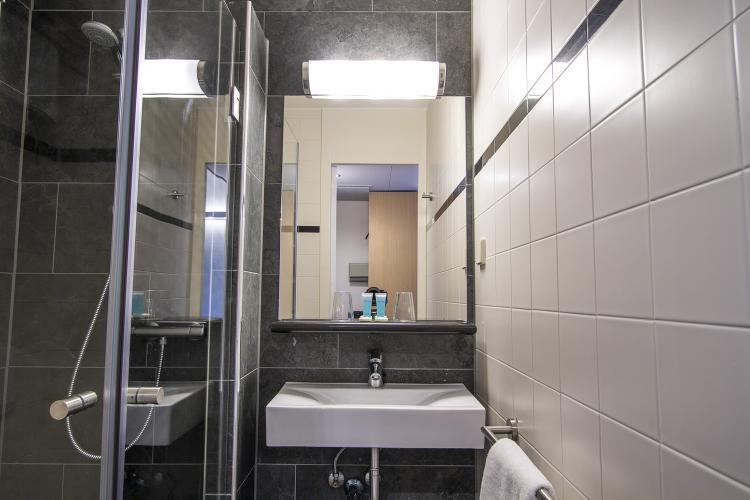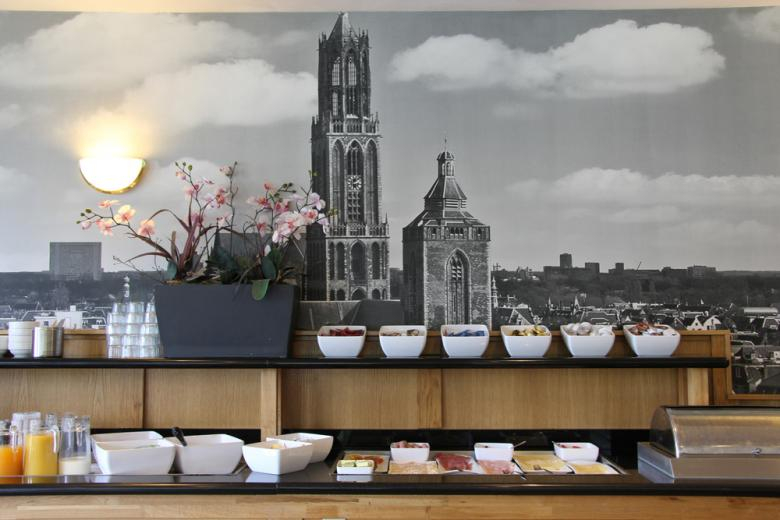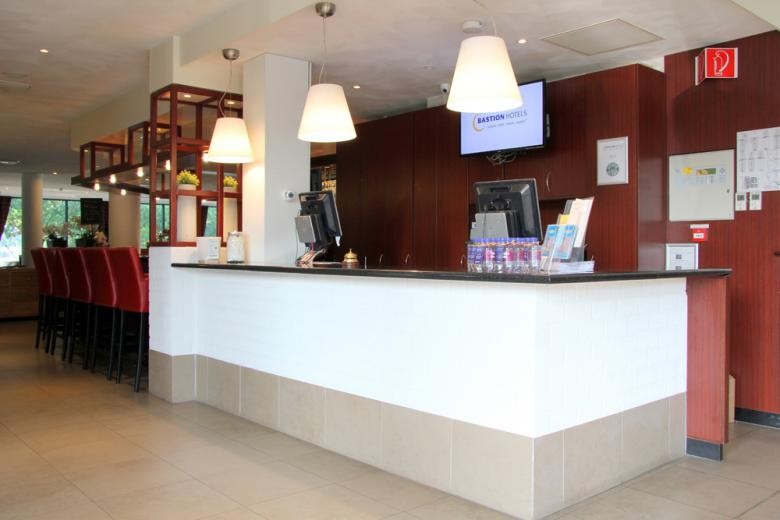 Hotel bij Tivoli Vredenburg: 1 Bastion Hotel(s) found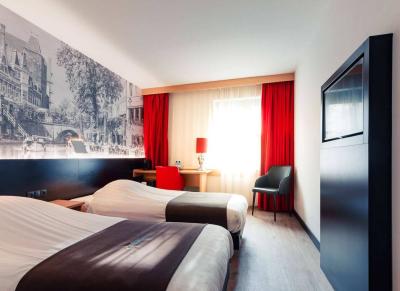 Goedkoop én comfortabel
Geef jij je geld liever uit aan kaartjes voor optredens van je favoriete band of je lievelingsfeestje en wil je niet teveel betalen voor een hotelkamer waar je toch alleen in slaapt? In ons enige hotel in de provincie Utrecht ben je aan het juiste adres. We beloven je een goed bed en een lekker ontbijt in de ochtend. Een hapje eten in het restaurant en een drankje aan de bar behoren ook tot de mogelijkheden. Dankzij de ligging net buiten het centrum kunnen wij onze kamerprijzen scherp houden. De volgende dag slaap je lekker uit; uitchecken doe je pas om 11:00 uur.
Bereikbaarheid Tivoli Vredenburg
TivoliVredenburg is het best te bereiken met het OV. Vanaf het hotel loop je in 3 minuten naar bus- en tramhalte P+R Westraven. Vanaf dit punt vertrekt minimaal elk kwartier een bus of sneltram naar Utrecht Centraal. Nadat je hier uitstapt doorkruis je het Stationsplein en winkelcentrum Hoog Catharijne en loop je in max. 10 minuten naar de ingang van het muziekgebouw. Makkelijker kan niet!
Liever met de auto? In de buurt van de Vredenburgkade vind je verschillende parkeergarages. De dichtstbijzijnde garages zijn die van Hoog Catharijne (P1 t/m P6).
Tivoli Vredenburg 
TivoliVredenburg is een muziekgebouw aan de Vredenburgkade in Utrecht. Het muziekgebouw is ontstaan uit een fusie van Muziekcentrum Vredenburg en Tivoli Oudegracht. Het iconische gebouw opende in 2014 haar deuren. Alle muziekgenres komen hier onder één dak bij elkaar; van jazz tot dance en van klassiek tot pop. In het gebouw vind je 5 concertzalen met een totale capaciteit van 5.500 personen, café Het Gegeven Paard en restaurant Danel. Komt jouw favoriete artiest of band binnenkort optreden? Combineer je bezoek met een overnachting bij Bastion Hotels!
Populaire locaties Utrecht
In de buurt van TivoliVredenburg vind je ook andere drukbezochte locaties die vanaf Bastion Hotel Utrecht zeer goed bereikbaar zijn. Onze gasten kiezen o.a. voor een verblijf in ons hotel wanneer zij een van de volgende locaties bezoeken:
Hotel Utrecht