Family rooms in five Bastion Hotels
For weekends away or holidays with the family, a quadruple room, or family room, with extra beds is ideal! An extra room is no longer necessary when booking and children have plenty of room to scramble. Our family rooms have four single beds. On request, we can move them side by side before your arrival. Just like our Deluxe and Comfort rooms, these rooms are equipped with a spacious bathroom, safe, air conditioning, refrigerator and LCD TV. Family rooms are also suitable for a group of adults. For example during an outing with colleagues or friends. Bastion Hotel is an ideal base for both group outings and families. You plan the outing, we arrange a good bed and a delicious breakfast!
Sleep well? Bastion Hotels!
Bastion Hotels has 34 hotels in the Netherlands where you can sleep well! From the big famous cities to places you didn't know yet, there is always a Bastion Hotel nearby. Don't expect futuristic gadgets, avocado toast for breakfast or luxurious wellness treatments in our hotels. We promise you a good bed, a friendly welcome and a nice beer or glass of house wine at the bar. Never pay too much and enjoy the moments before and after your stay.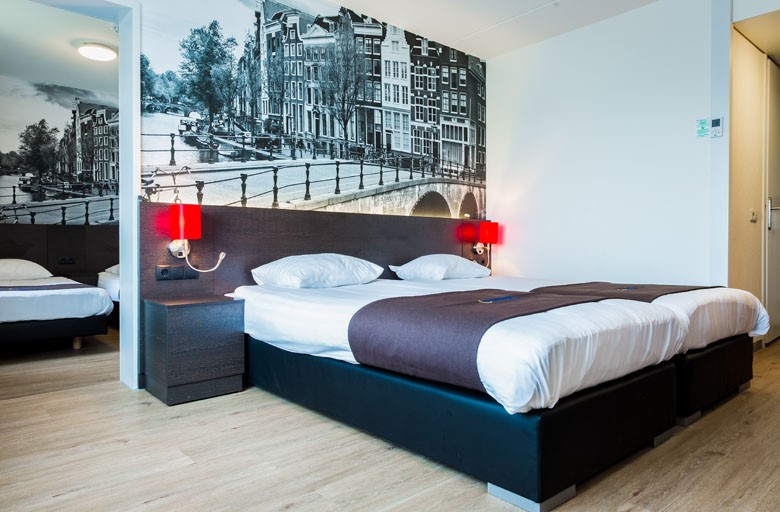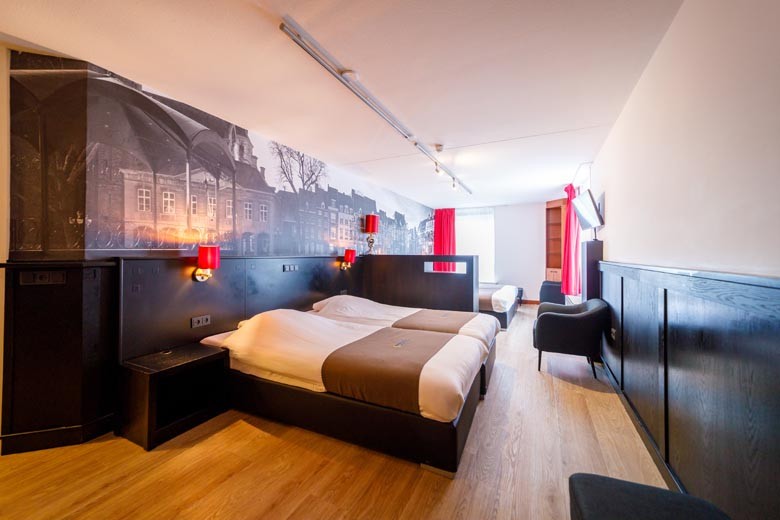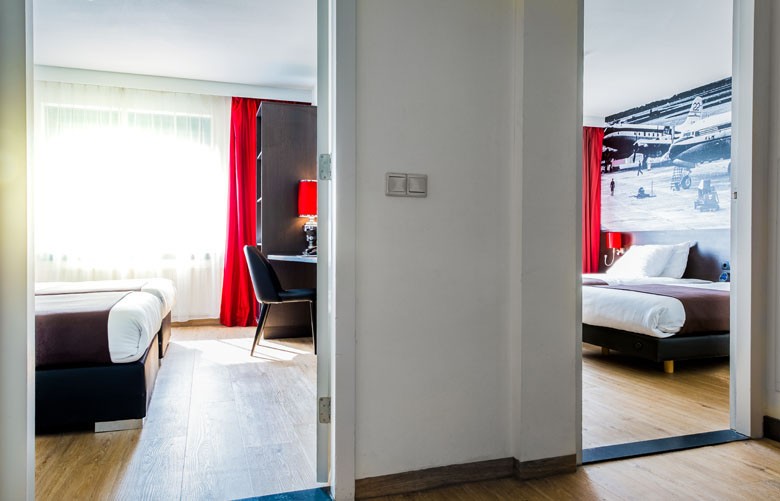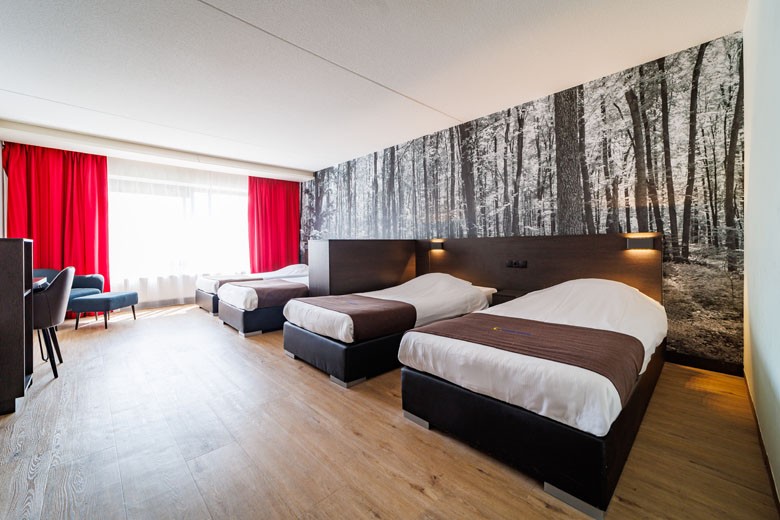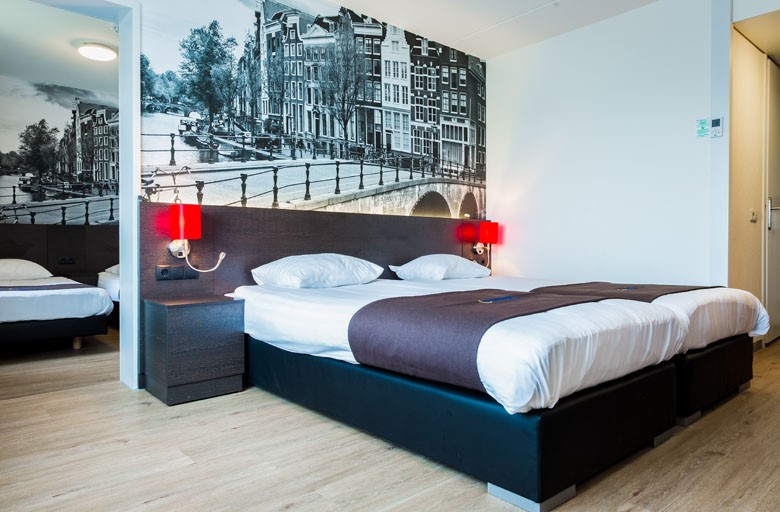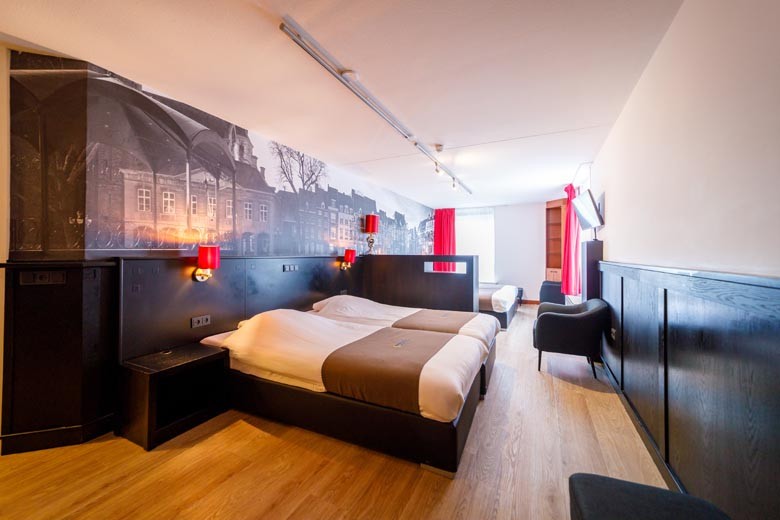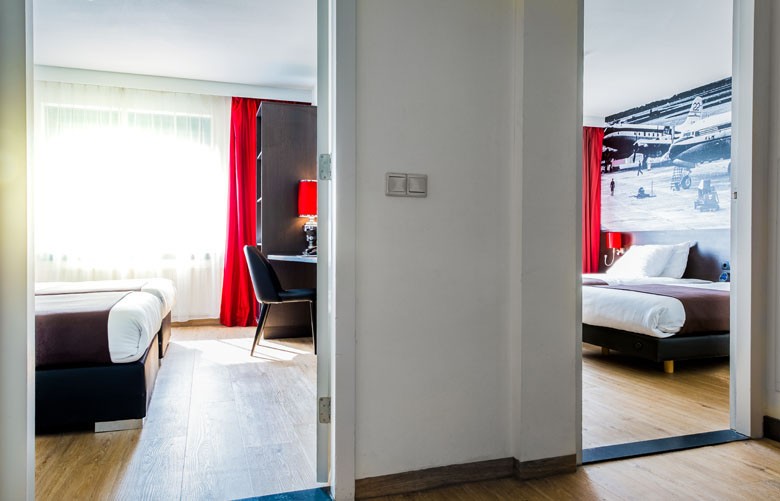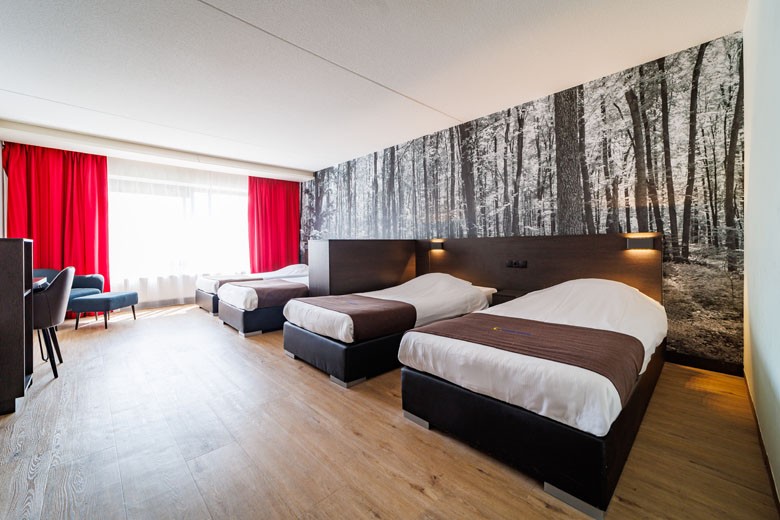 Family room specifications
Size 35 m2 - Airco - Shower - Free WiFi - Spacious bathroom - TV - Workplace
Four single beds, LCD TV, safe, telephone, air conditioning, refrigerator, coffee facilities, spacious bathroom with shower, toilet and hair dryer, spacious desk and free WiFi. Smoking is not allowed.