Hotel nearby the Zaanse Schans
Bastion Hotel Zaandam is located nearby one of the most popular Dutch sights; The Zaanse Schans. Every year this unique piece of Holland attracts many tourists around the world to the Zaanstreek. Combine your visit to the Zaanse Schans with a overnight stay at Bastion Hotel Zaandam and explore the typical Dutch scenery of the Zaanstreek for a weekend. Bastion Hotels stands for hospitality, comfort and good facilities for a very good price. Besides this, Bastion Hotels offers guests safe and free parking at the hotel.
Easy to reach by public transport or car
From Bastion Hotel Zaandam you are within about 15 minutes at the Zaanse Schans. Bus 392 will take you there. For departures or alternative options check the travel planner.
By car you will arrive at the Zaanse Schans in about 10 minutes. Our hotel in Zaandam has a good accessibility and plenty of free parking for guests. Enough reasons to book Bastion Hotel Zaandam.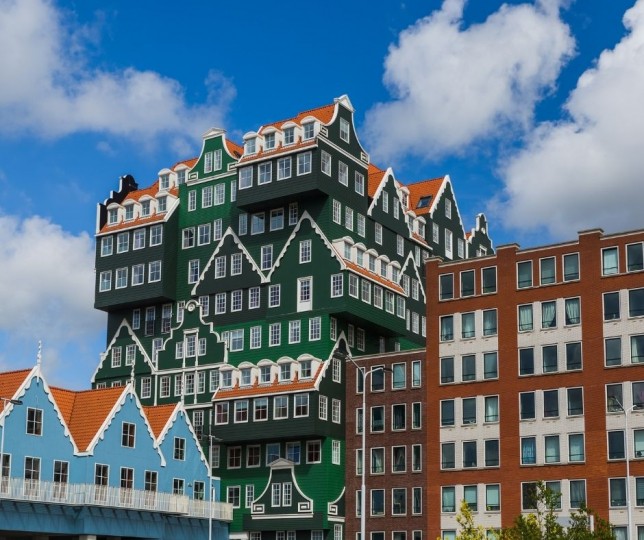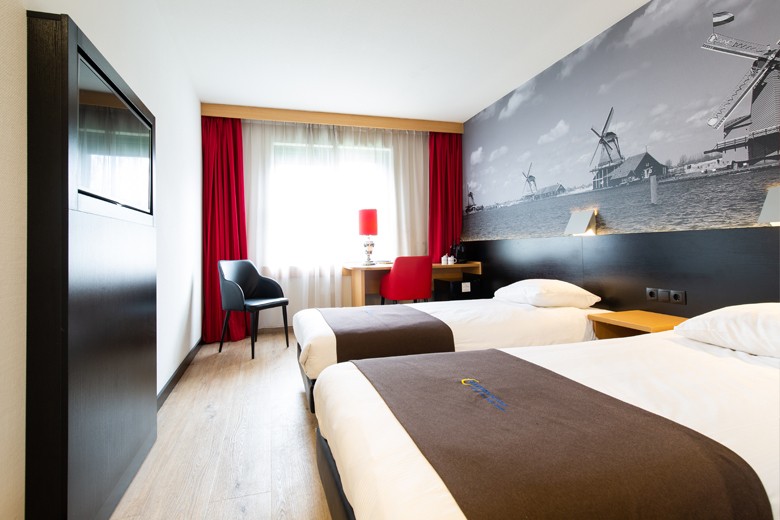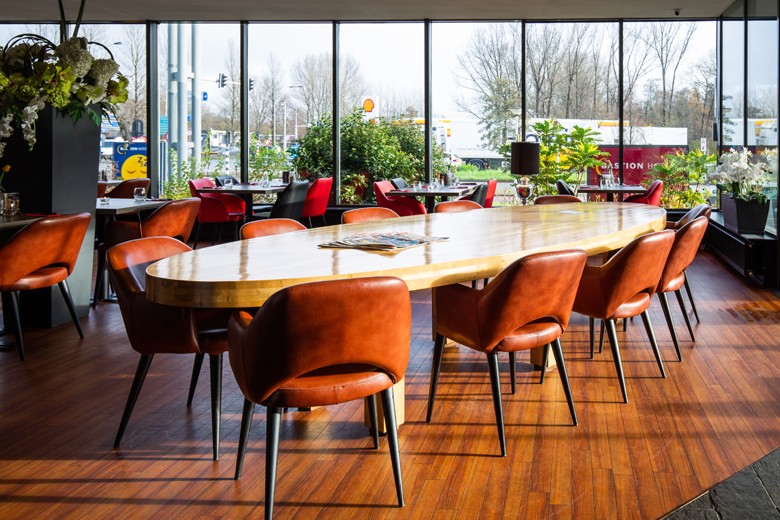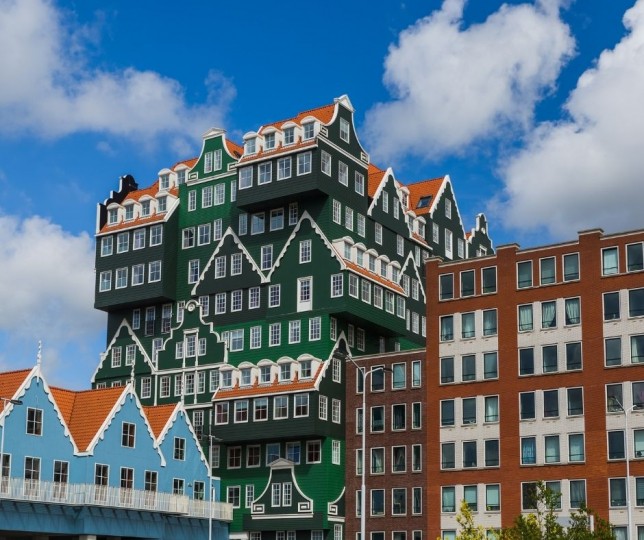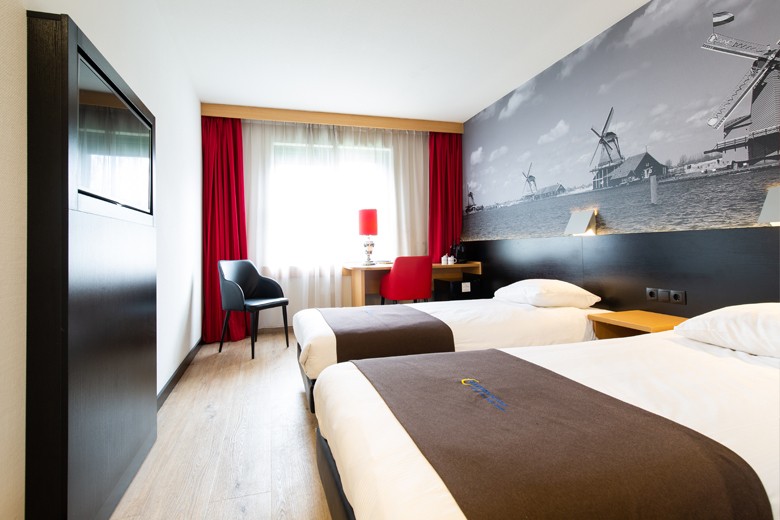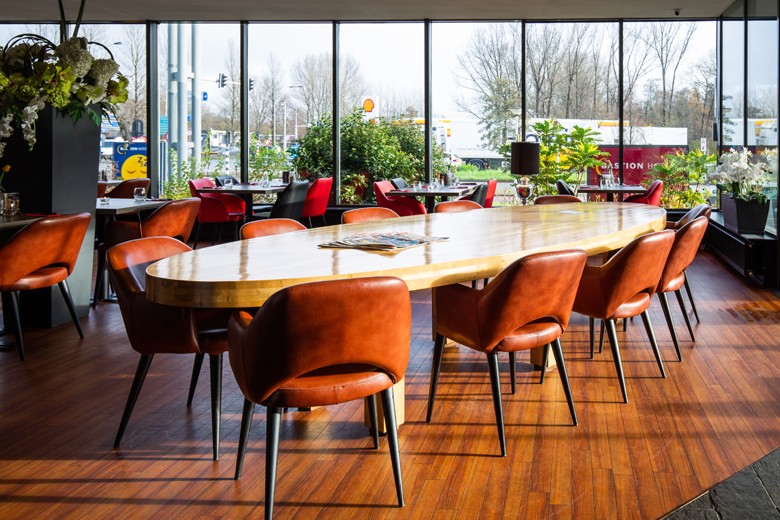 1 Bastion Hotel(s) found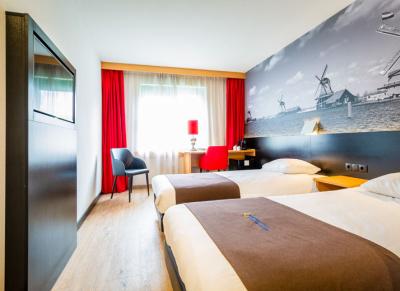 Why Bastion Hotel Zaandam
Bastion Hotel Zaandam has 40 comfortable Deluxe rooms and 40 Comfort rooms. This three star hotel stands for hospitality, comfort and good facilities. The location of this hotel is near the exits 1 and A8. Within 20 minutes by car you are in Amsterdam, Zaandam or Volendam. The hotel offers guests free parking at the hotel. We offer you the lowest price guarenteed if you book a room via our website. 
Nearby the Zaanse Schans, Volendam and Amsterdam
Near the exits 1 en A8
15 min. by public transport to the Zaanse Schans
Parking is free at the hotel
Free WiFi in the hotel including the hotelrooms
Cosy bar and lounge
About the Zaanse Schans
The Zaanse Schans is an unique piece of the Netherlands with windmills, barns, houses and museums from the 18th and 19th century. Visitors walk through the sight to experience the atmosphere of the living- and working area of these centuries. As a visitor you are able to taste, smell and experience the old Dutch way of living and working. Watch how typical old Dutch crafts are made such as cheese or clogs. Or visit the mills or one of the many monumental buildings. Do you want to see The Zaanse Schans from the water? Take a boattrip and enjoy the view. Stop by at one of the many restaurants to enjoy delicious (traditional Dutch) food or walk into the shops and look for a nice souvenir. The entrance of the Zaanse Schans is free. For some attractions they ask entrance. For more information about the Zaanse Schans check www.dezaanseschans.nl/en
Near the Zaanse Schans
City centre of Amsterdam
Volendam
Flower parade in 'de Bollenstreek'
Hotels near Zaanse Schans