Markthal Rotterdam
Bastion Hotels located close to Markthal (10 min.)
Hotel near Markthal Rotterdam
Bastion Hotel Rotterdam Alexander is located nearby the new must see of Rotterdam; The Markthal. The Markthal offers visiters fresh specialties from different parts of the world. Combine a day out to the harbour city of Holland with an overnight and explore Rotterdam for a weekend. Do you book a room directly via our website? Than we guarantee you the lowest price.
Easily to reach by public transport or car
Bastion Hotel Rotterdam Alexander is situated near the Markthal. By public transport you will reach the Markthal within 25 minutes. By car/taxi you will arrive in about 10 minutes. The accessibility of this hotel is very good. Bastion Hotels offers her guests free parking at the hotel. Ideal.
Overnight in Bastion Hotel Rotterdam Alexander ****
Bastion Hotel Rotterdam Alexander is a four star hotel that has 105 deluxe rooms. The hotel is known for it's comfort, hospitality and good facilities for a good price. The perfect accessibility is a common reason why guests book this hotel. Do not hestitate and book a room directly via our website and experience Rotterdam after a comfortable night sleep. The hotel is easily to reach by car, even better is that Bastion Hotels offers guests free and safe parking at the hotel.
Why book at Bastion Hotel Rotterdam Alexander?
Good connection to city centre of Rotterdam
Four star hotel
Parking is free at the hotel
Free wifi in the hotel including the hotelrooms
Cosy bar and lounge
Book Bastion Hotel Rotterdam Alexander here
About the Markthal
The Markthal is the new hot spot in Rotterdam. In a beautiful building in the heart of Rotterdam visiters can enjoy of fresh dishes and ingredients all over the world. Walk around and get inspired by lovely food and drinks from kitchens all over the world such as Asia, Italy, Spain and Turkey. Or discover frozen yoghurt, sweets, hamburgers, spices or different vegetables and fruit. See, taste and explore what the Markthal has to offer. When you are inside also take a look above and surrounding you. The building is also a must see and an architectual wonder. Come to the Markthal in Rotterdam and experience the unique feeling of this market floor. For more information and opening hours visit the website of the Markthal.
Nearby the Markthal
City centre of Rotterdam
Delfshaven
Feijenoord Stadion
Kop van Zuid
Ahoy Rotterdam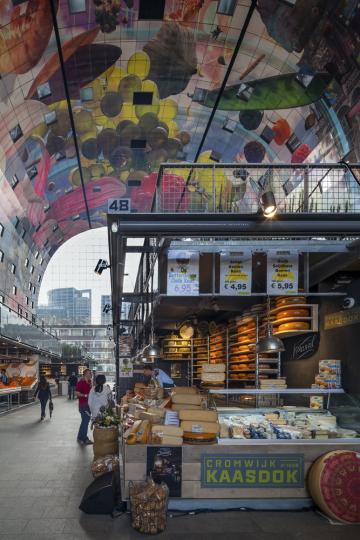 Markthal Daria Scagliola en Stijn Brakkee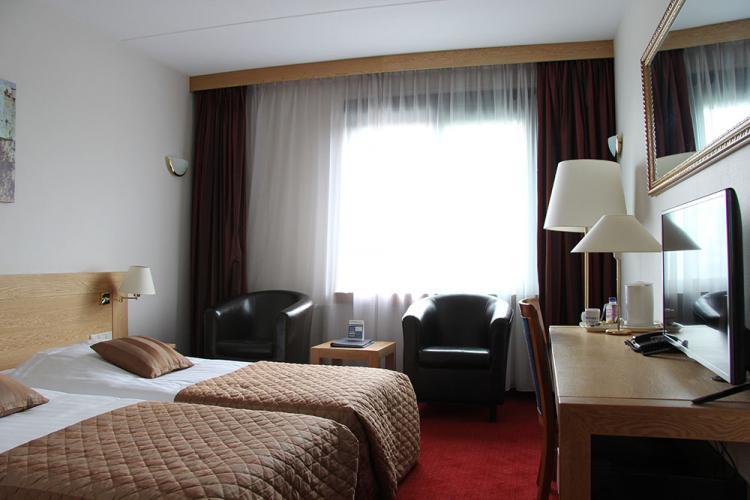 Bastion Hotel Rotterdam Alexander - Deluxe room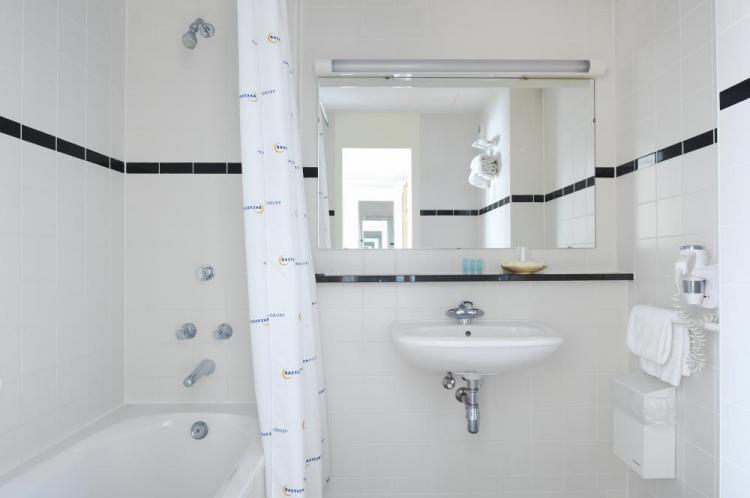 Bastion Hotel Rotterdam Alexander - Bathroom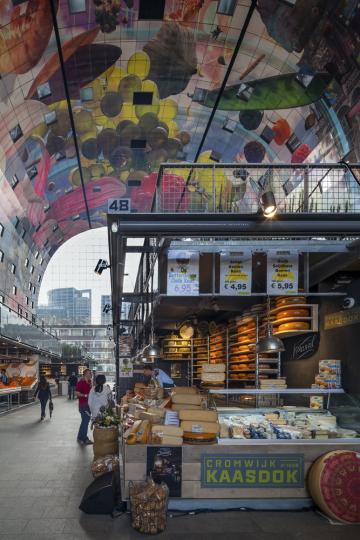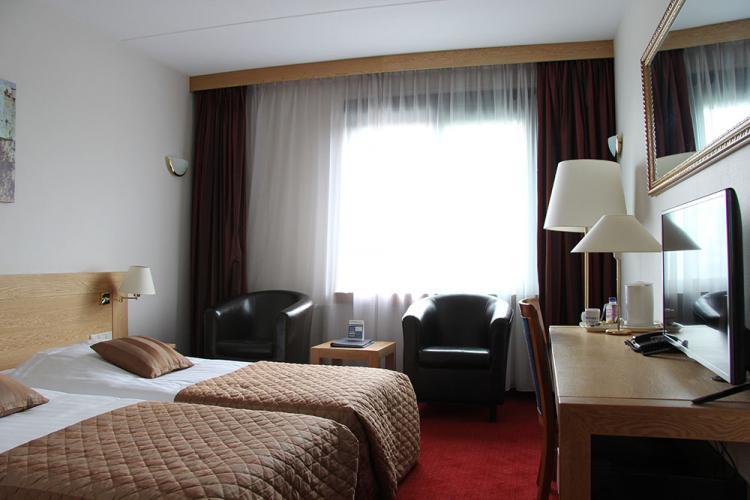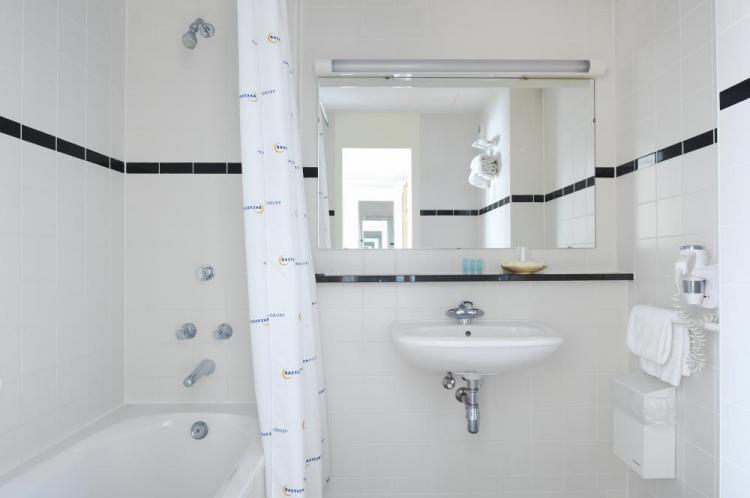 Lowest price is guaranteed
By booking on Bastionhotels.nl you are guaranteed the lowest price
Free parking
Bastion Hotels always provides parking places. Parking is free at almost all our hotels.
Free Wifi
Free wifi in all Bastion Hotels, rooms included