Hotel near De Kuip (4 km)
Bastion Hotel Barendrecht is only a 10-minute drive from stadium De Kuip Rotterdam. Are you visiting a football match or event in De Kuip soon and are you looking for a hotel nearby? Bastion Hotel Barendrecht offers comfort, hospitality and good facilities at a reasonable price. Our hotel is on the A15 near Barendrecht, so you can reach the hotel and Rotterdam easily by car. Another nice benefit is that guests can park for free at the hotel. Come to Bastion Hotel in Barendrecht too. Experience the convenience of staying the night at Bastion Hotels after an event in the Feyenoord Stadium.
De Kuip is easily reached by public transport and car
Public transport takes you to De Kuip in 40 minutes. An option? Bus stop Gatwickbaan is two minutes from the hotel. Take city bus 33 from there, direction CS via Airport. Get off at bus stop Central Station Bus and walk to tram stop (3-minute walk). Take tram 23 (direction Beverwaard) and get off at stop Stadium Feyenoord. From this stop it is a 4-minute walk to De Kuip. For departure times and alternatives, check the travel planner.
You reach De Kuip within 10 minutes by car.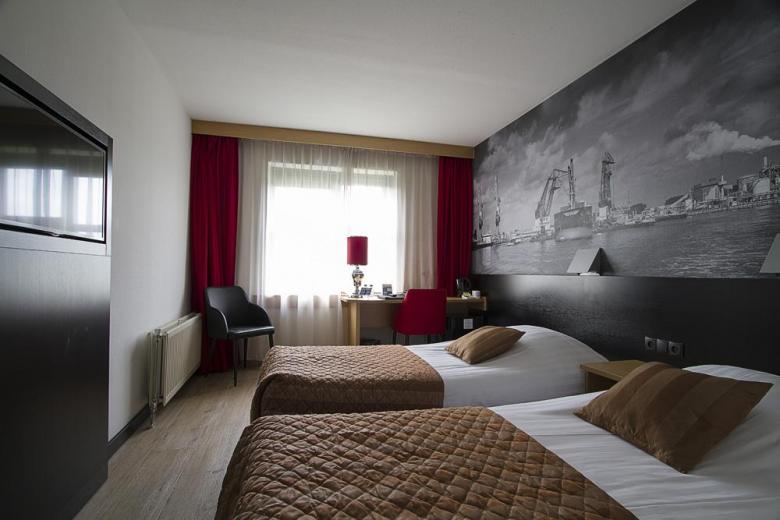 Bastion Hotel Barendrecht - Comfortkamer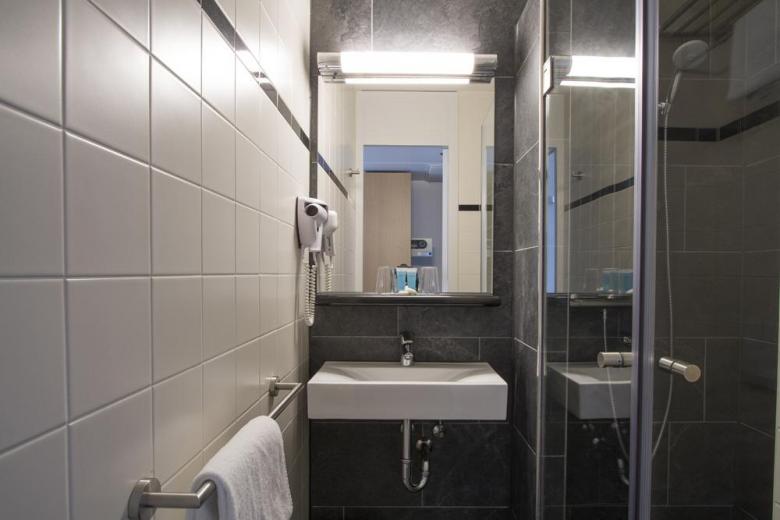 Bastion Hotel Barendrecht - Badkamer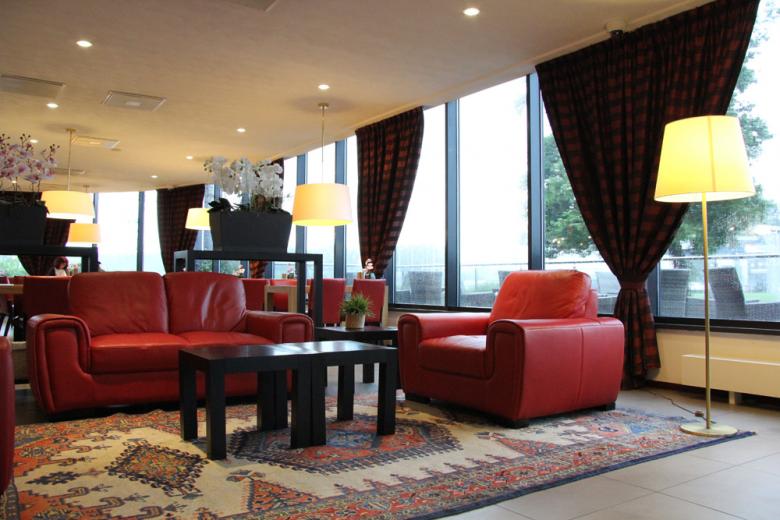 Bastion Hotel Barendrecht - Lounge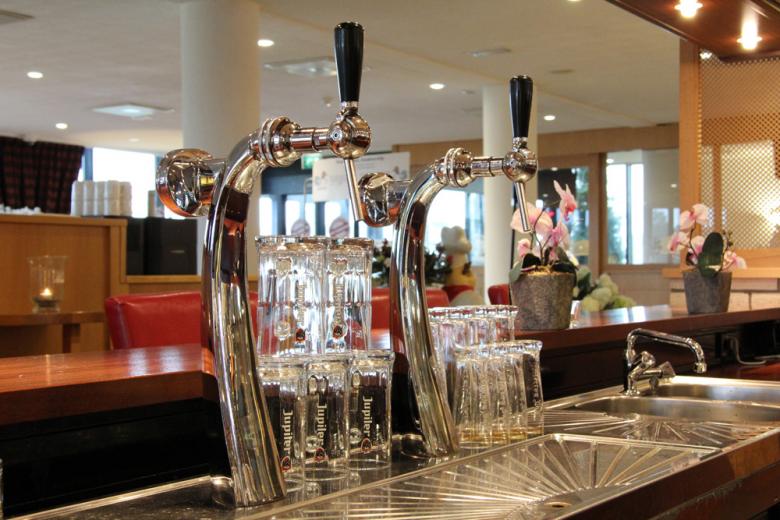 Bastion Hotel Barendrecht - Bar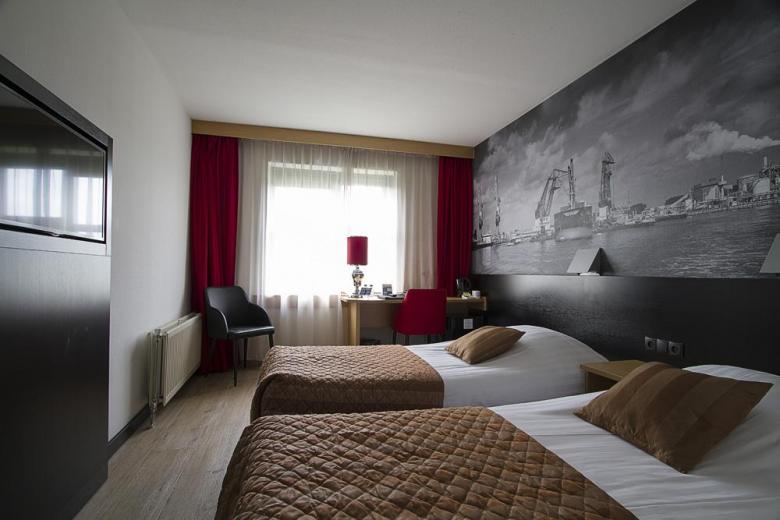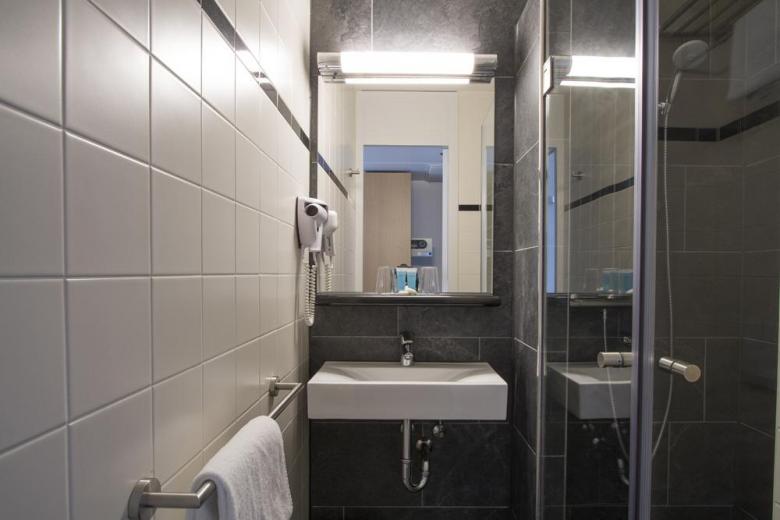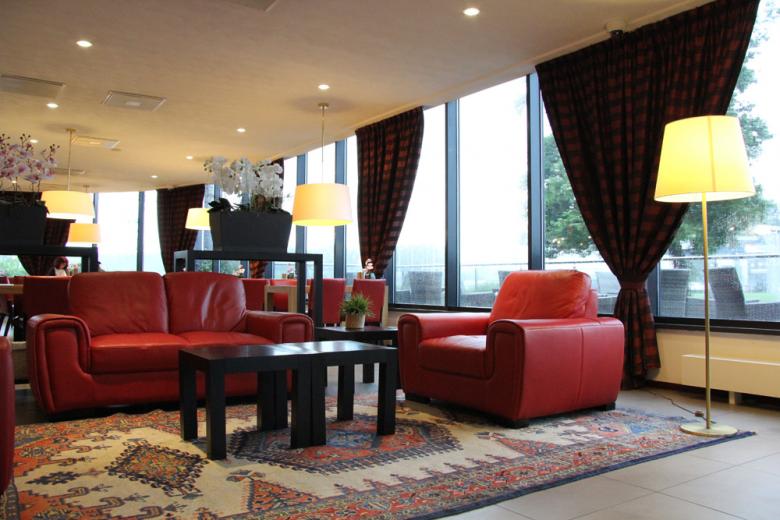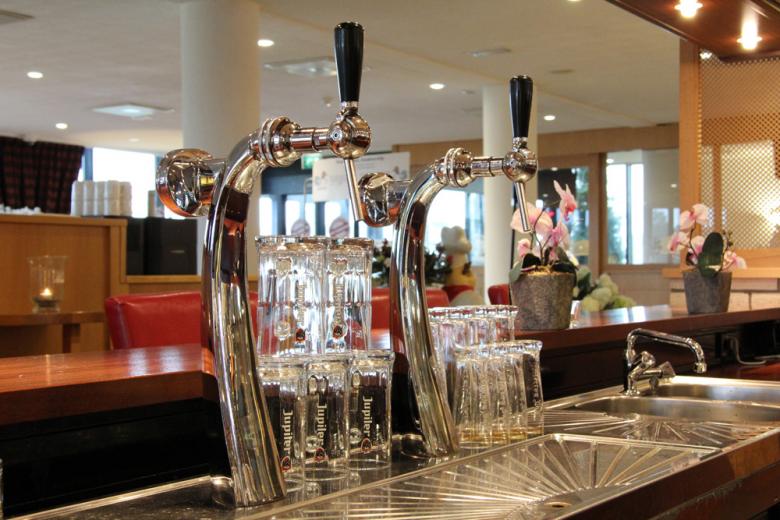 De Kuip: 1 Bastion Hotel(s) found
Why Bastion Hotel Barendrecht
This three-star hotel in Barendrecht has 80 rooms, including 40 Comfort and 40 Deluxe rooms. The hotel is on the A15 in Barendrecht, which takes you quickly to the heart of Rotterdam, at De Kuip or Ahoy. The hotel's location makes it very popular among guests. Hotel rooms are complete with all modern conveniences, so you can stay the night comfortably there, at a reasonable price. Ideal! If you book directly through our website, you will be sure to enjoy the lowest price.
Perfect connection to Rotterdam (De Kuip, Ahoy, centre)

Parking is free at the hotel

Free Wi-Fi in the entire hotel

Fitness facilities

Attractive bar and lounge
About Stadium De Kuip Rotterdam
A stadium with 51,117 seats that has been in use for eighty years for matches of Rotterdam football club Feijenoord? Exactly, De Kuip in Rotterdam. The stadium is the podium for matches of Feijenoord, cup finals, events and concerts. In addition to all this, the stadium also offers several rooms for business purposes. Furthermore, De Kuip also gives guided tours. So there's plenty to do and experience in the stadium of Rotterdam, also called Stadium Feijenoord.
For the event agenda or more information on De Kuip, visit the official website.
Hotels in de buurt van de Kuip